Swimming with the Dogs at Garrett's Pool
ButtBook

Following playing at the dog park and breakfast at the Wildcat Grill, several of the dogs retired to Garrett's backyard for Swimming with the Dogs. Greta, Jasper and Sierra were there with Garrett. Sierra was the star for the day; she was the only water dog. These pictures were taken on May 25, 2011.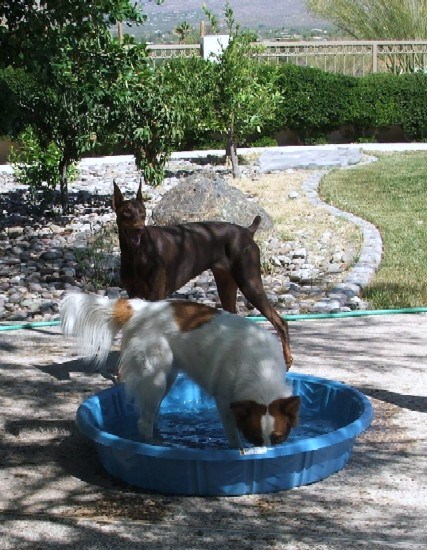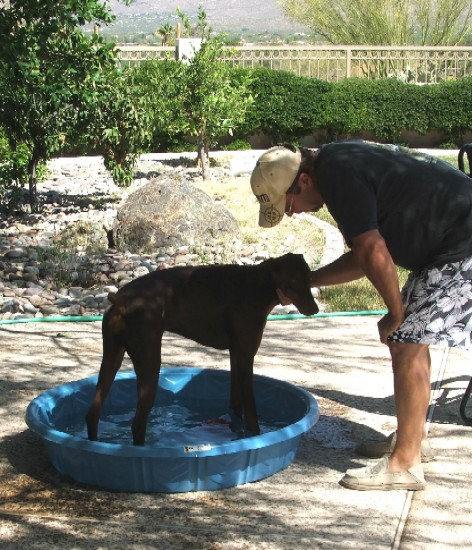 In the beginning, only Sierra and Greta would go in the kiddy pool. Greta needed help.

And, then for the main attraction, it was only Sierra, almost all the way!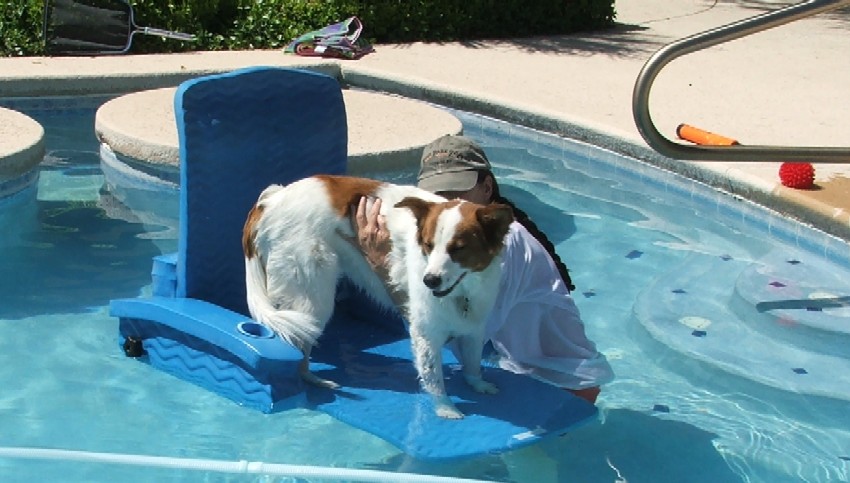 Sierra is shown floating the first time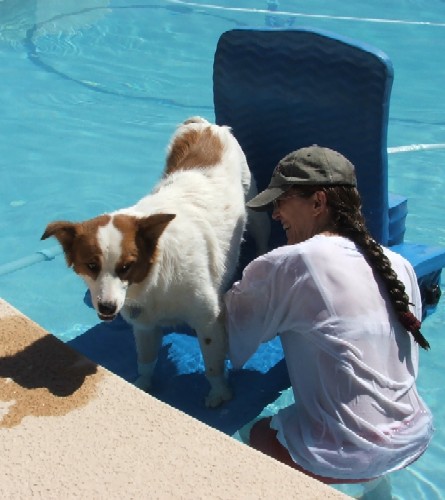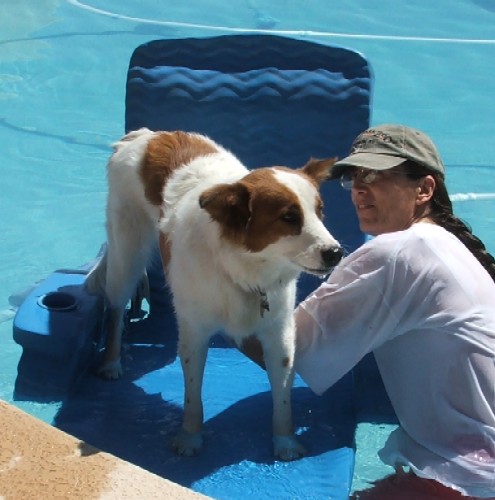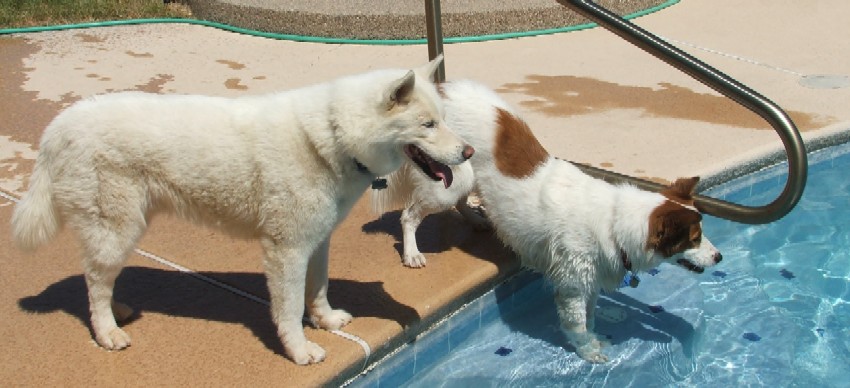 Sierra is ready to go in; Jasper is thinking "no way."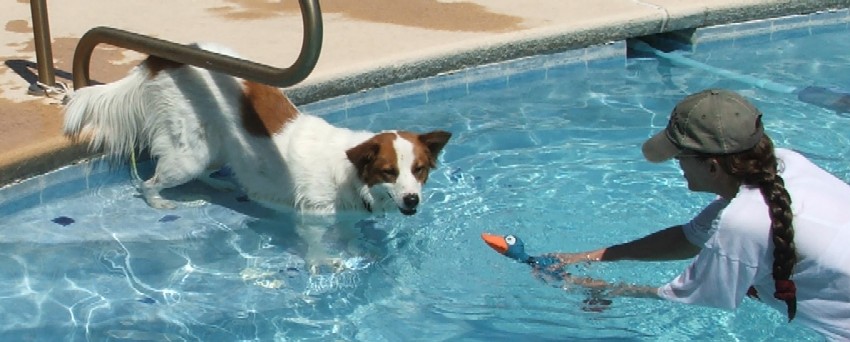 Sierra is almost deep enough to swim.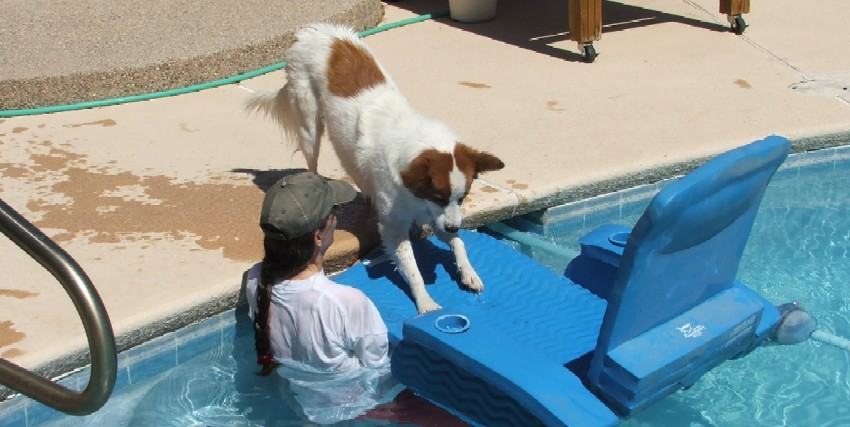 And later she was ready to go floating again.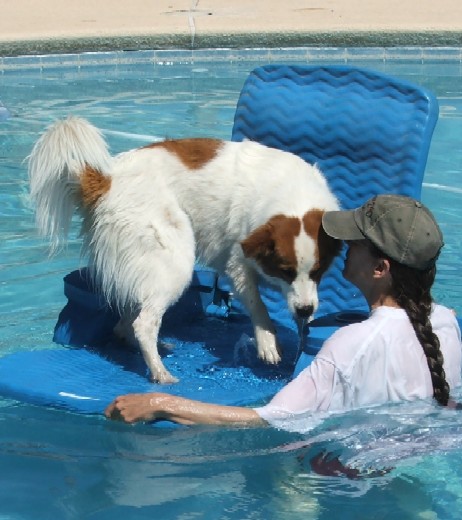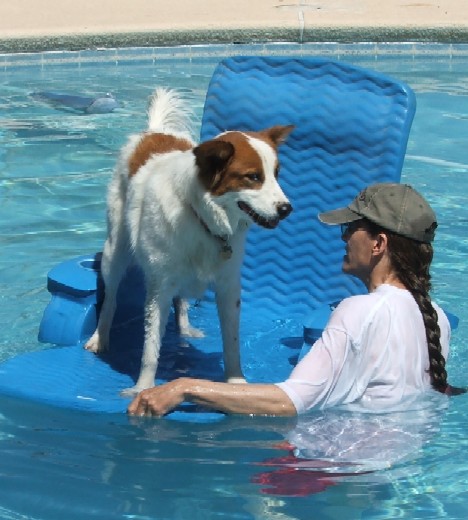 Sierra probably could have balanced on her own.




And the others enjoyed the pool too.
But, Greta and Garrett stayed far from the water.




On Memorial Day 2011, some of Garrett's friends came to his house for Swimming with the Dogs after playing at the dog park and breakfast at the Wildcat Grill. Kyla went into the kiddy pool but not the pool. None of the others, Ben, Toby and Tola, were interested in the water. And, of course, Garrett never gets near the water. The two-leggeds enjoyed conversation and ice tea.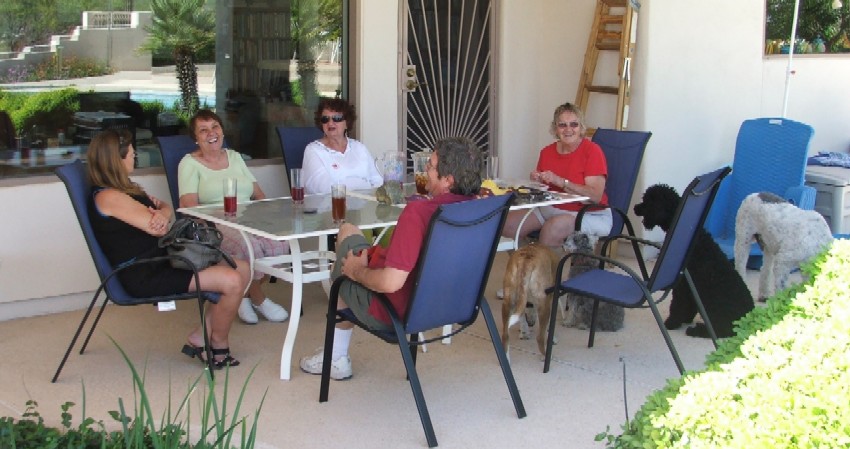 hi-res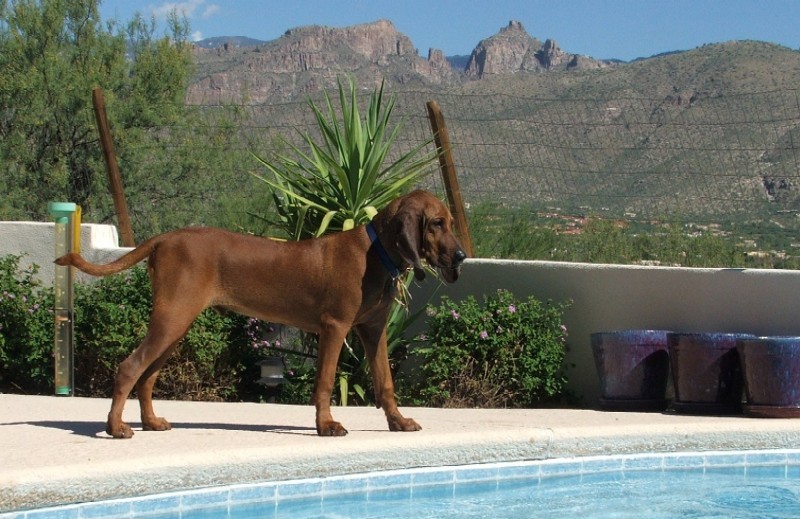 Jethro learned to swim in Garrett's pool in September 2010.





Jethro jumps into the pool in October 2011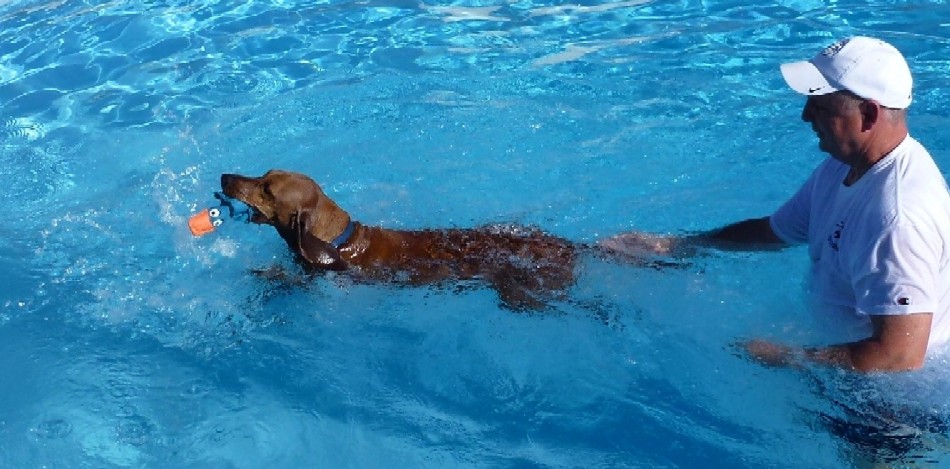 And Jethro improves his swimming form in October 2011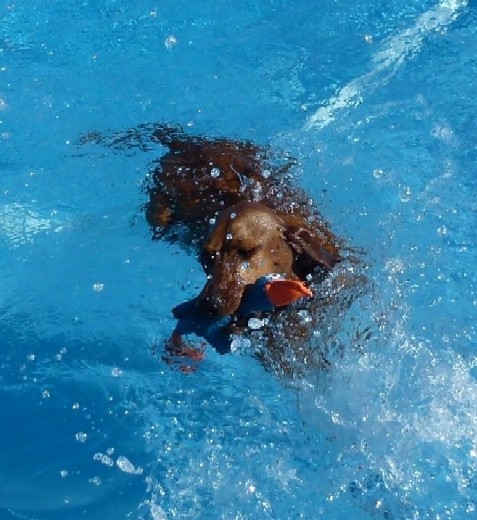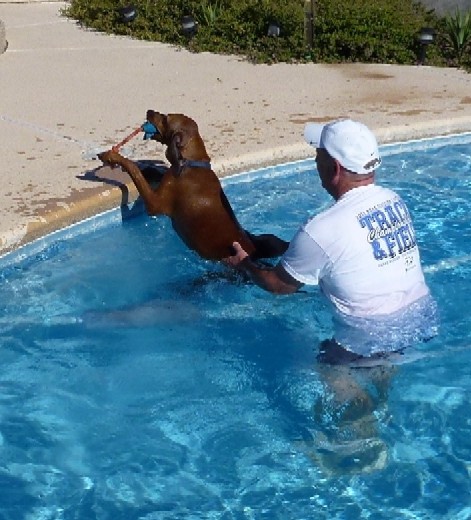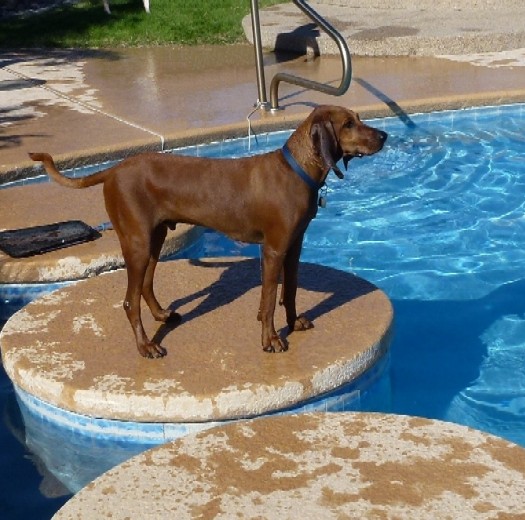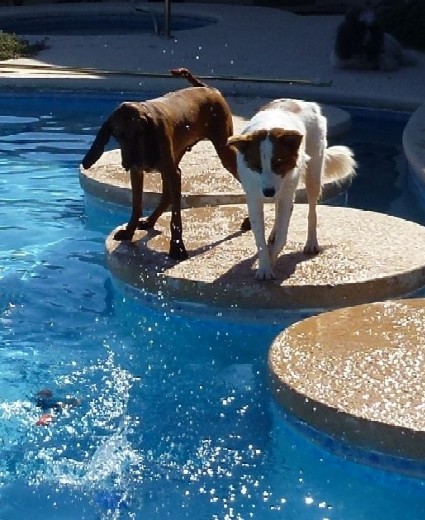 Jethro is giving Sierra some tips on the finer points of diving.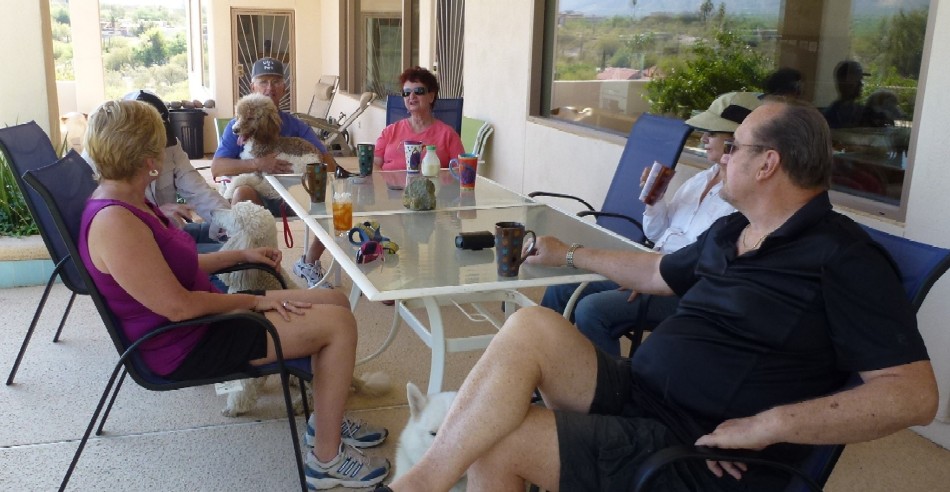 Friends, Sierra, Jasper and Sadie, welcomed Coco to his new forever home by the pool in May 2012 - - hi-res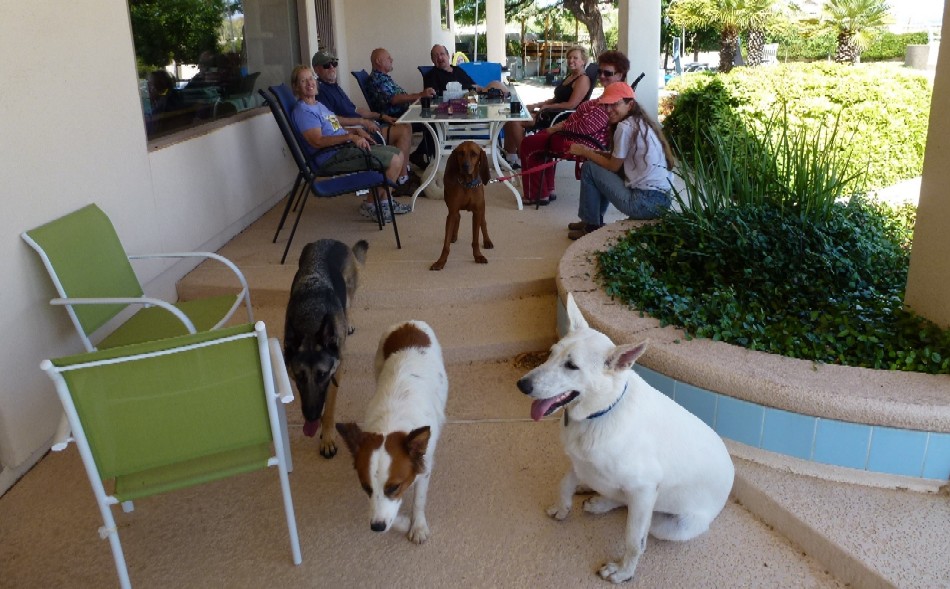 Garrett and Coco had friends, Sheba, Sierra, Max and Jethro, over for dessert after breakfast at the Wildcat Grill on July 5, 2012 - - hi-res







| | | |
| --- | --- | --- |
| Created by: Allan@Garon.us | Feedback always welcome! | Page created in May 2011 |