Sammy Garon (1994-2007)
Garrett's Cousins Garrett's Friends


Sammy came to live with us in Anchorage in 1997, moved with us to Tucson in 2000 and passed away in November 2007, a month before Garrett came to live with us. The first picture of Sammy below was taken in 2004 and the second was taken in 2007 (hi-res).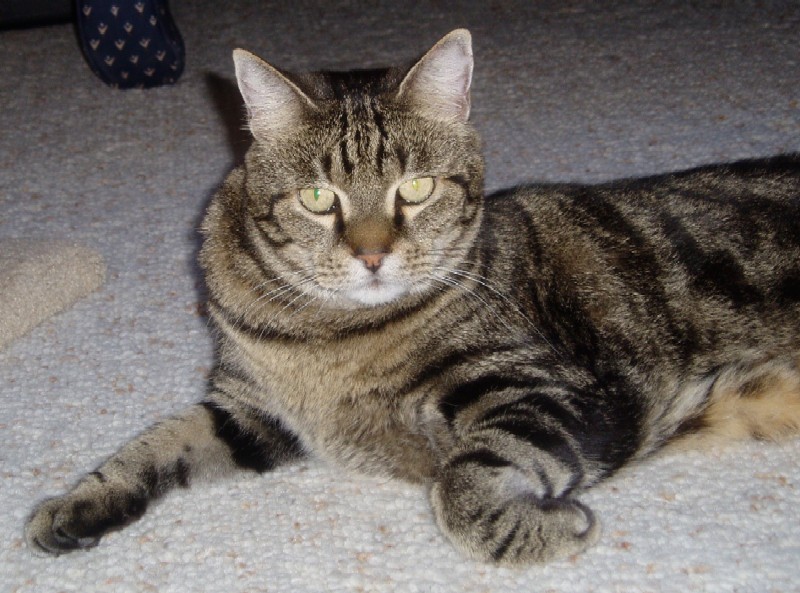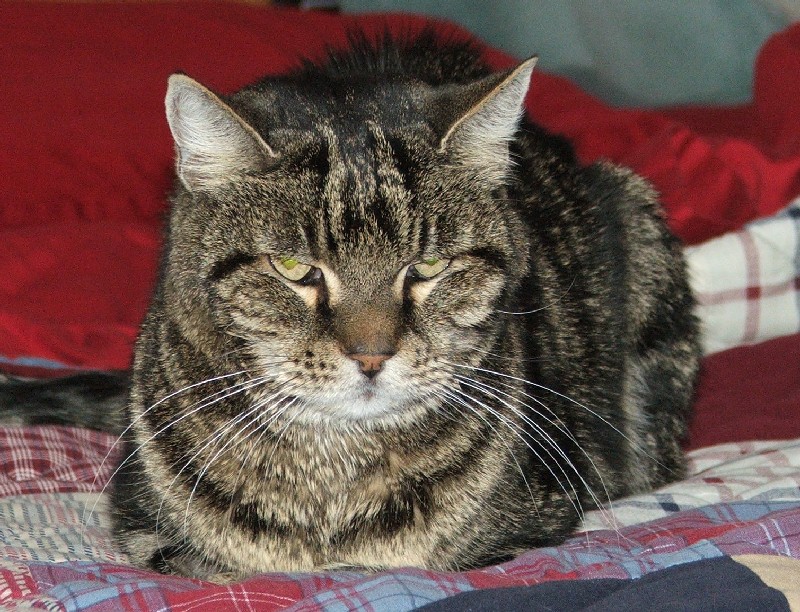 Sammy was born on October 1, 1994, and lived with our friends from England. When they were scheduled to return to the UK, they wanted a new home for Sammy and their other cat named Bobby so that they would not be subjected to the long quarantine required to bring pets into the UK. We had already met Sammy at a party where he had demonstrated his bold personality by walking among the guests. Sammy and Bobby came to live with us in January 1997 while we were living in our townhouse in Anchorage.
Sammy liked to watch TV. He even had his own video. He used to swat at the little animals on the TV and once went behind the TV to see where they disappeared.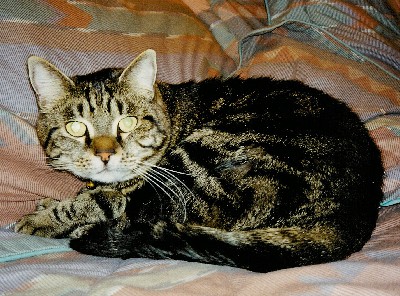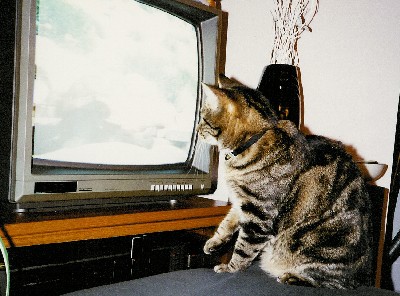 Sammy traveled with us on our long motor home trip. When we were driving he would always be on the high shelf behind the driver's seat as shown. He was accustomed to staying in different hotel rooms almost every night. He was also leash trained. We took him on leash to the evening happy hour while we were staying at the Hawthorne Suites here in Tucson. He would sit under the table and watch everything that was happening.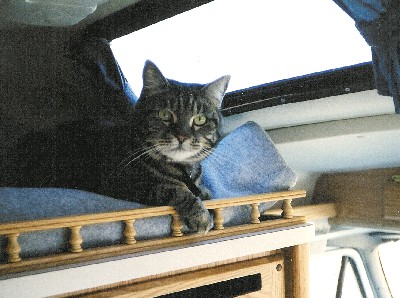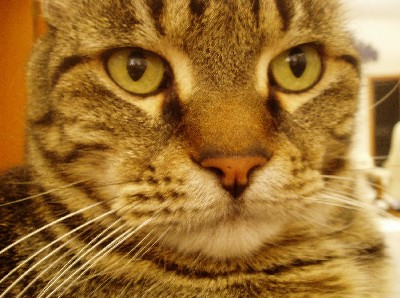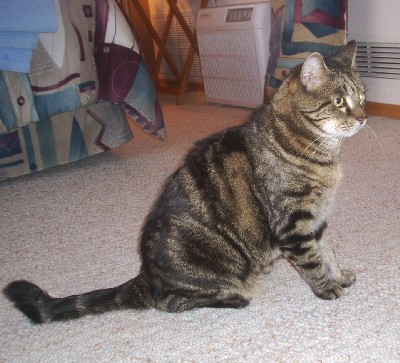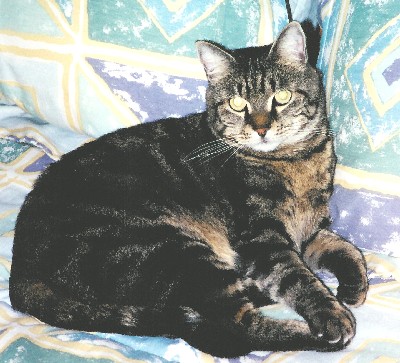 Sammy often drank out of the toilet as shown in the pictures below.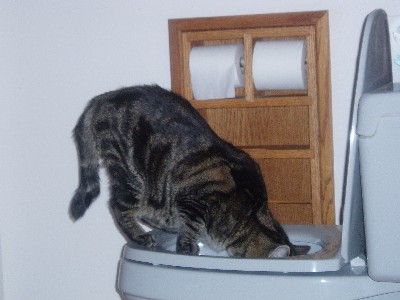 Sammy had his claws and he used them rigorously to claw at his scratching posts and his trees. However, he never scratched at our furniture.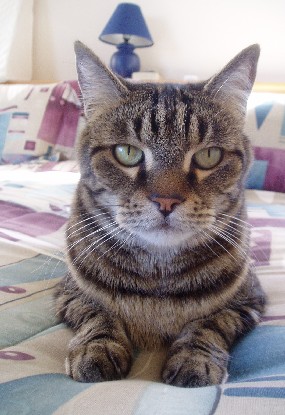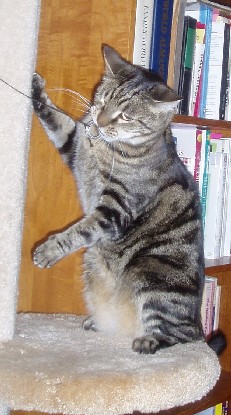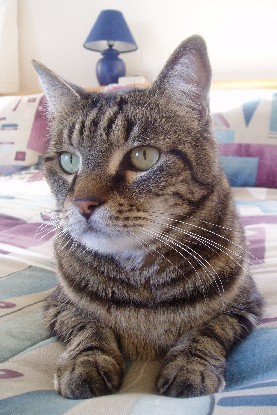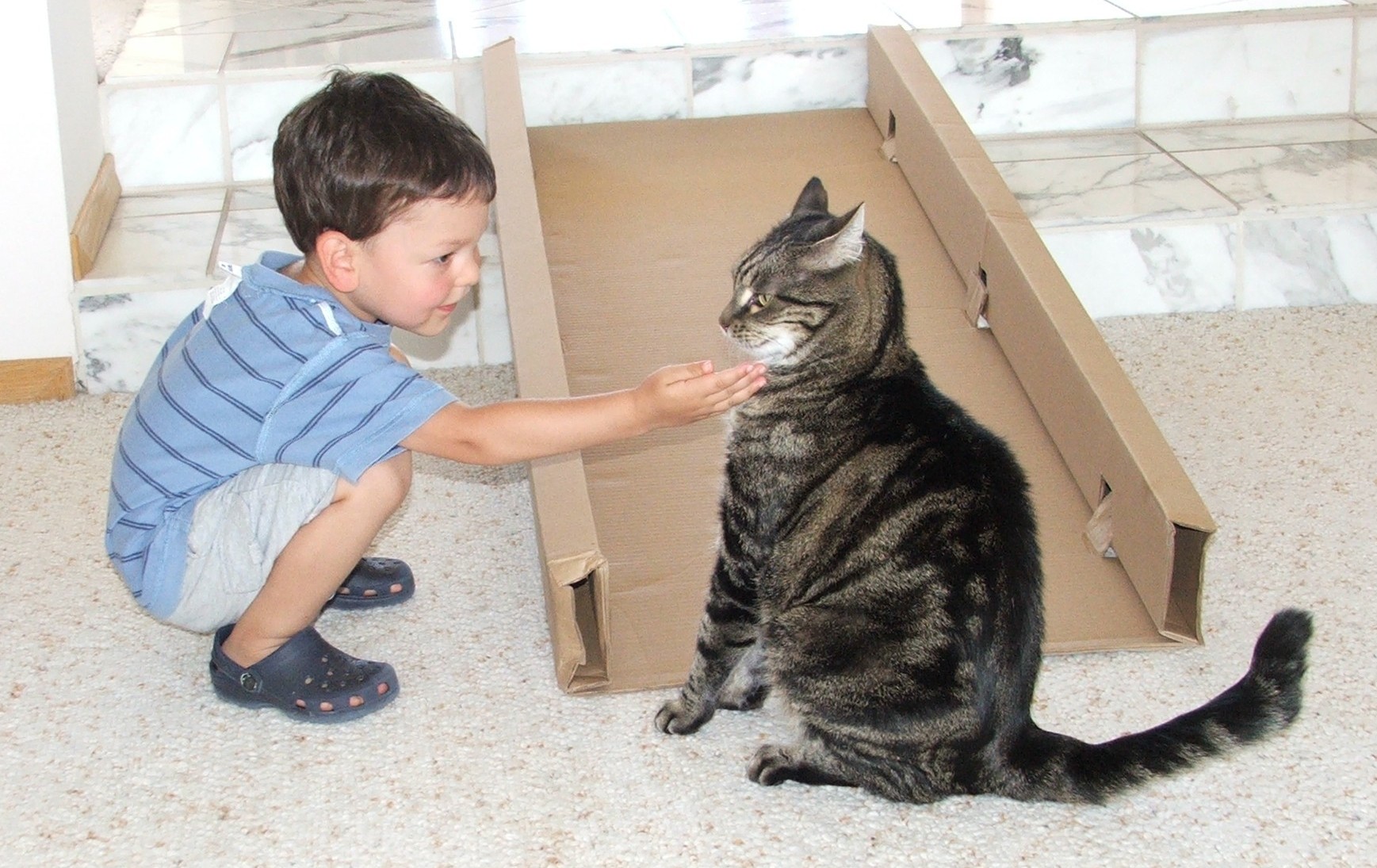 Sammy and Aaron in September 2006 - - hi res



Sammy originally had Bobby as his feline companion. He tried to make friends with Sidney during the short time that Sydney stayed with us in Tucson. We debated whether he wanted to be an "only cat" or have a companion. Finally, we decided that we wanted a second cat, and we rescued Tanz from FAIR.

Sammy passed away on November 28, 2007 after a short bought with colon cancer. His accute symptoms first appeared on October 26 and he had already lost 20 percent of his weight. Sammy was a bold and loving cat and fought a hard battle against his cancer. However, it was time for him to pass on. He went to sleep peacefully in our presence with the assistance of our new vet. More about Sammy's final month is documented on a page for Sammy's Last Month.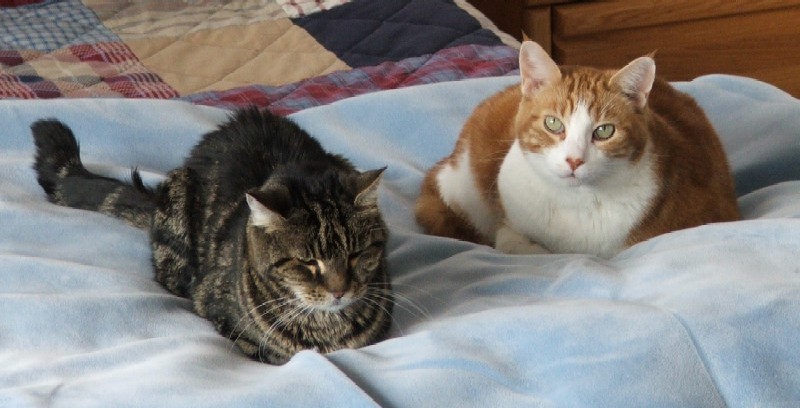 Sammy at the end of his life is being nursed by his friend Tanz in November 2007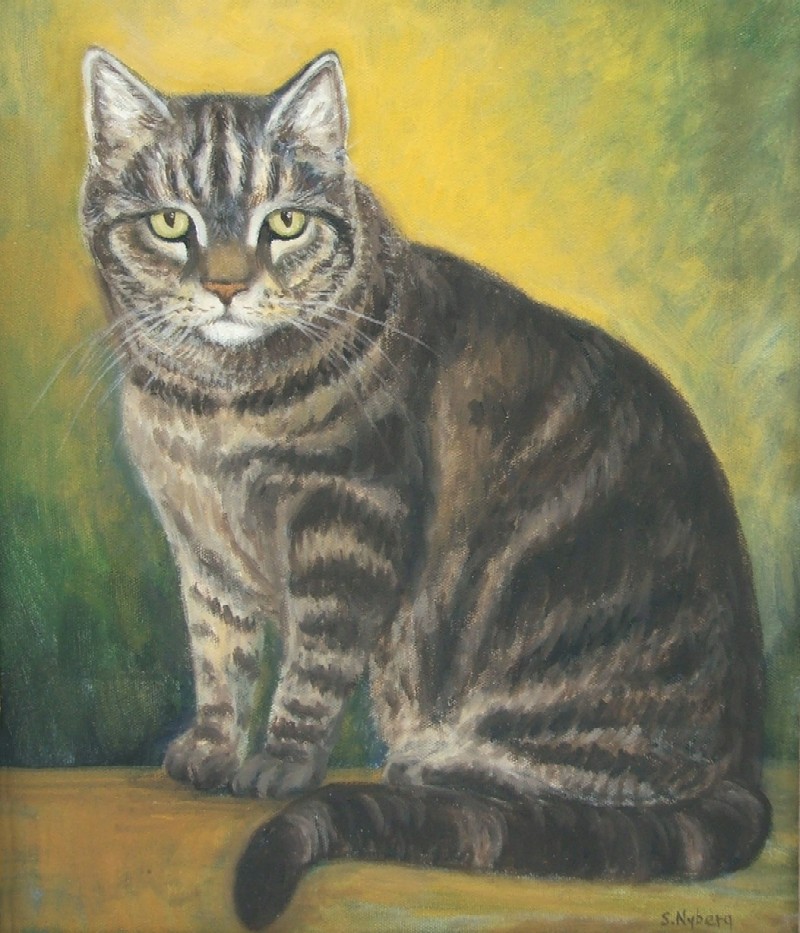 This portrait of Sammy was painted by our friend Susanne Nyberg


Also see the pages for Garrett's new housemates Harley and Tazz.






| | | |
| --- | --- | --- |
| Created by: Allan@Garon.us | Feedback always welcome! | Page created in March 2011 |