Razzamatazz (Tazz) Garon - Our Maine Coon Cat
Garrett's Cousins Garrett's Friends


Razzamatazz (Tazz) is a purebred Maine Coon cat who came to live with us on January 16, 2011. He and Garrett are house mates, friends and "brothers."
Tazz and his brother Harley had been living with a couple who had to move out of town. Both cats then lived for a while with our groomer and her son until they found a permanent home with us.
Tazz was born on January 25, 2009 at a breeder in Iowa (Stormytown Maine Coons). His pedigree name is Stormytown Rubble. His sire was GRC Verismo T'Rex of Starcoon and his dam was CH Tan Tara Windermere of Stormytown. To see his pedigree and pictures of parents, click here.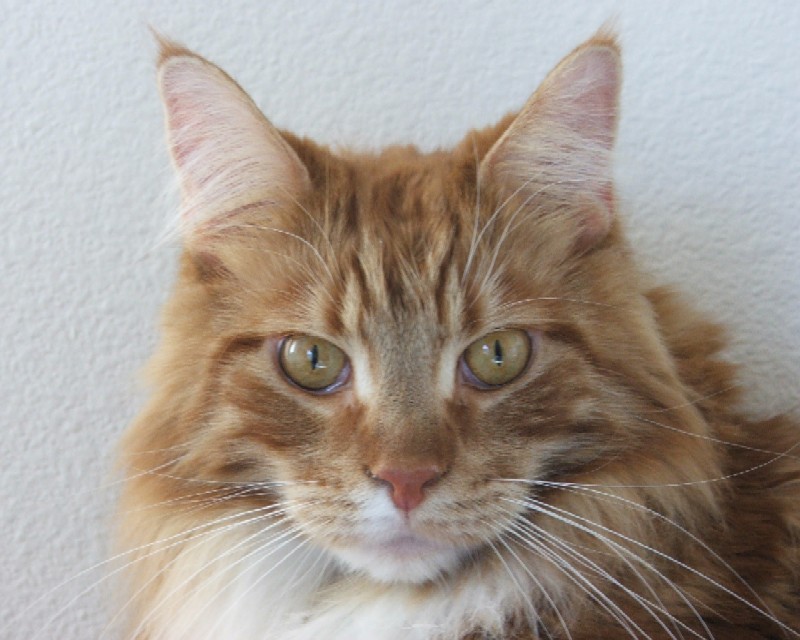 Tazz in January 2011 - hi res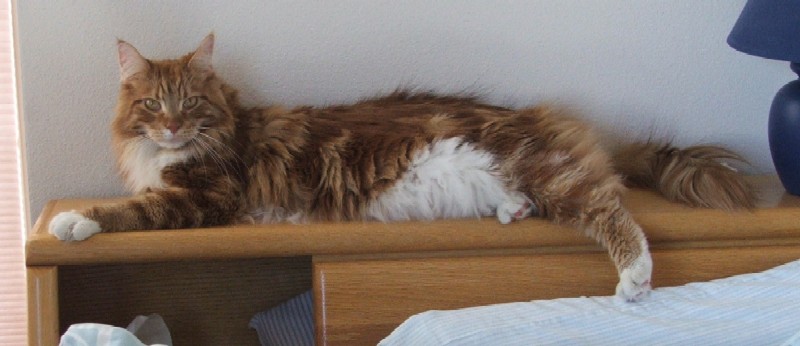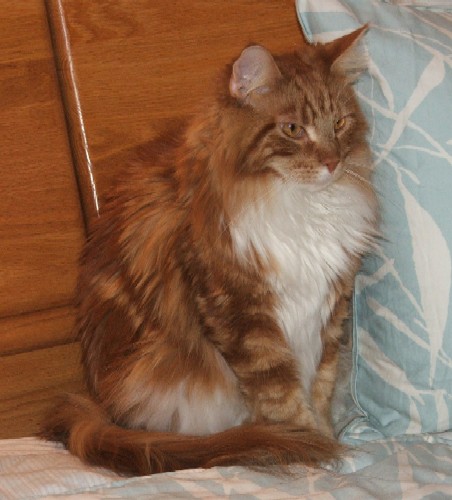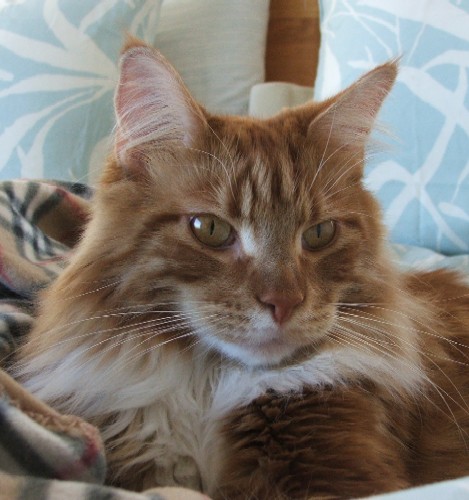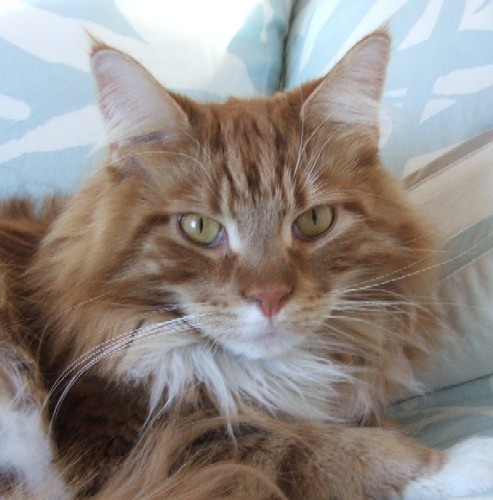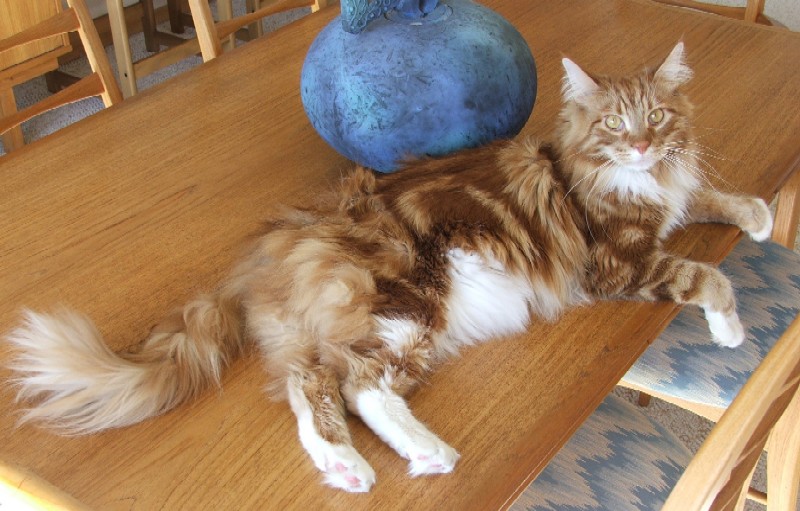 Tazz in January 2011 - hi res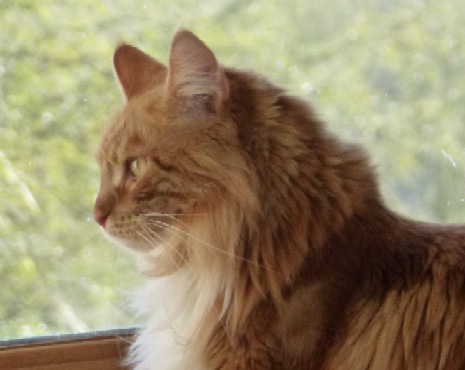 Tazz in December 2011




Tazz in February 2014 - full face image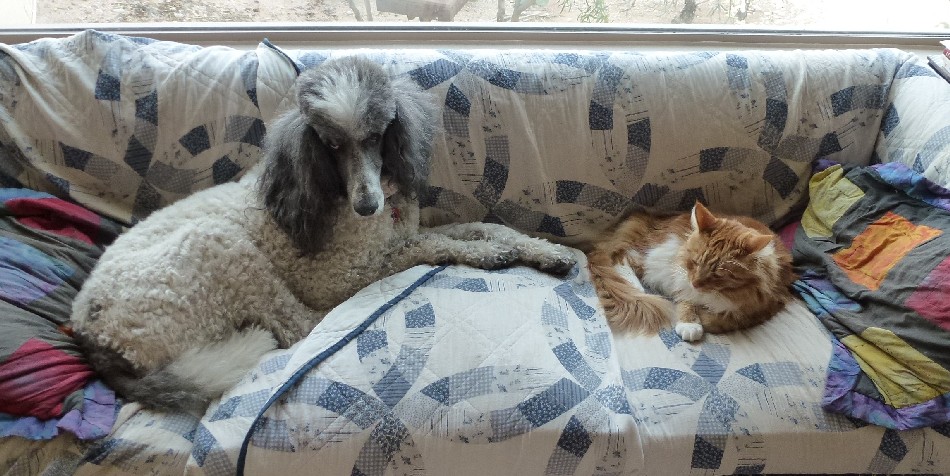 Tazz with Garrett in 2014 - hi res




Also see the pages for Harley, Tazz and Harley together and Garrett







| | | |
| --- | --- | --- |
| Created by: Allan@Garon.us | Feedback always welcome! | Page created in Jan 2011 |