The Flame / Flamette - Duluth


The Flame was an expensive restaurant that was located on the waterfront in Duluth. It was owned and operated by James "Jimmy" Oreck (1899 - 1982) who was a great grandson of Hykah & Abraham Oreckovsky. The Flamette was a less formal (less expensive) retaurant also owned by Jimmy Oreck. It was located at 2631 London Road in Duluth.
More information about The Flame can be found in a ZenithCity.com article: Jimmy Oreck's Flame Restaurant - From BBQ Shack to Nightclub - click here. A pdf backup to this webpage has been created in case the webpage should eventually be taken offline: click here.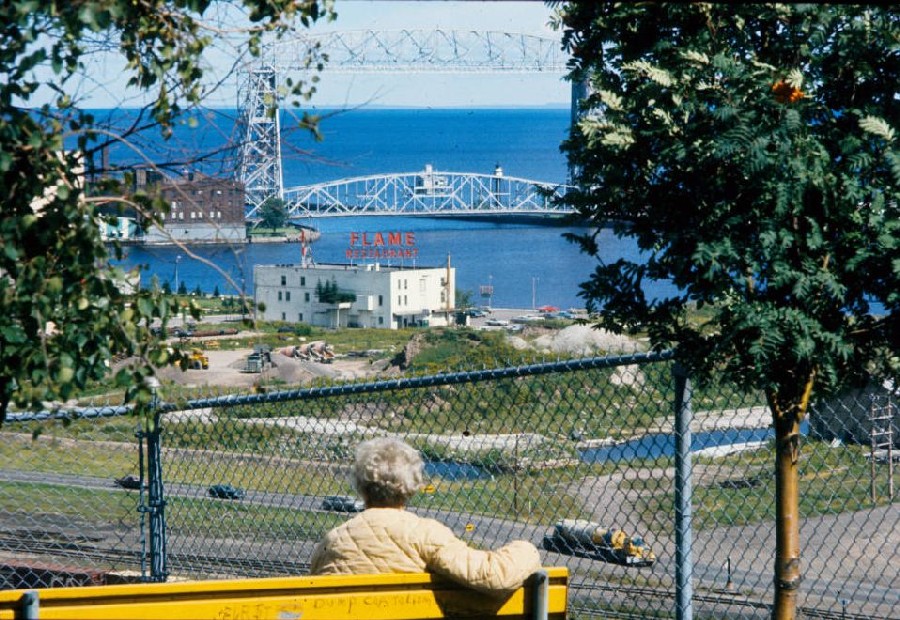 1972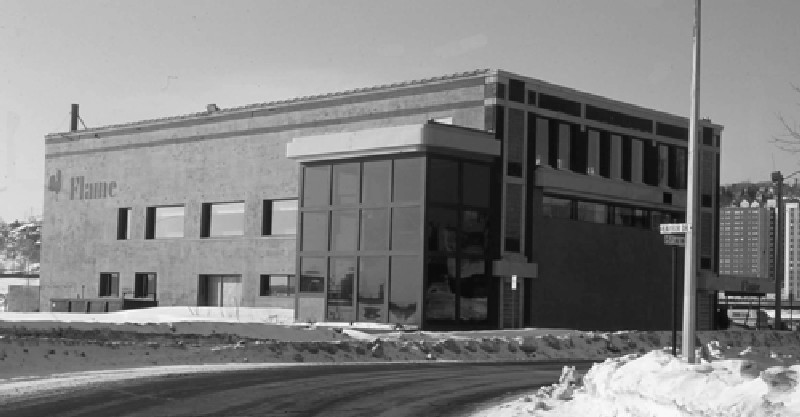 1980s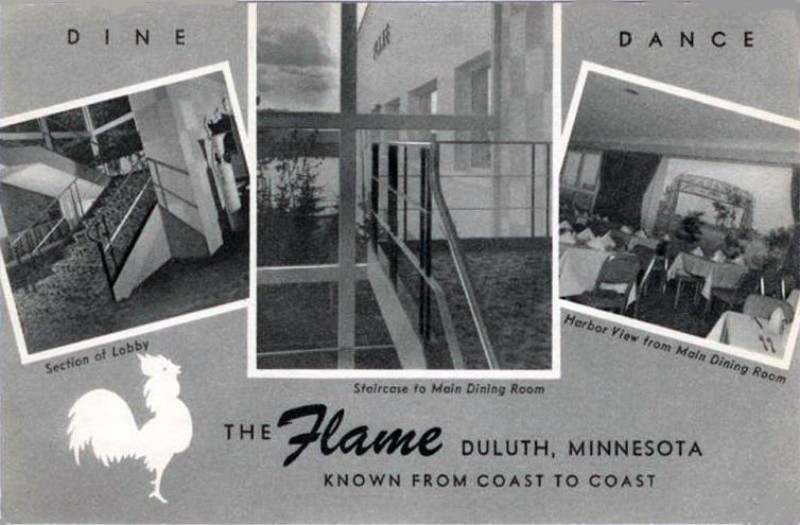 | | |
| --- | --- |
| | |
| 1941 Duluth Central High School yearbook | 1942 Duluth Central High School yearbook |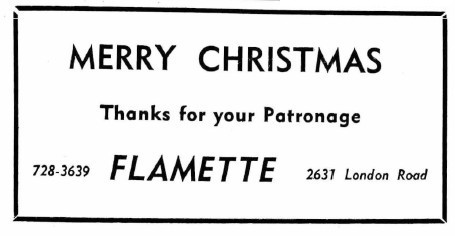 Flamette ad - UMD newspaper - December 1965




Garon, Kaner and Goldfarb family dinner at the Flame Restaurant on November 16, 1947. The nature of the occasion is not know.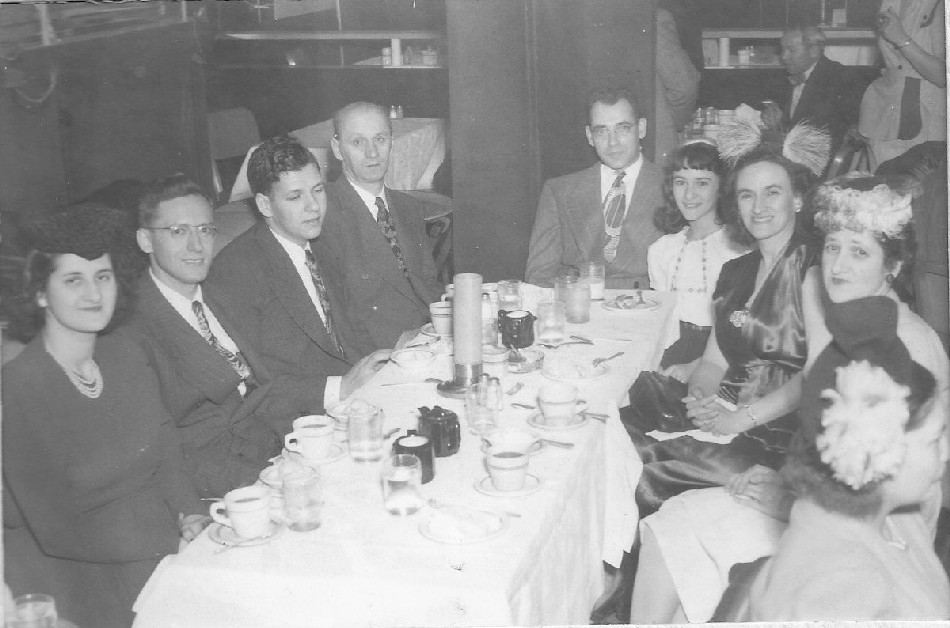 From left to right around the table:
Shirley Kaner and Sidney Goldfarb, Mickey Kaner, Elmer Kaner, Bert Garon, Arlis Garon (Grossman), Ethel Garon, and Elsie Kaner.
Photo courtesy of Steve Goldfarb - - hi-res








| | | |
| --- | --- | --- |
| Created by: Allan@Garon.us | Feedback always welcome! | Page created Oct 2016 |