Maurices Bridal Shop - Duluth


Maurices Bridal Shop was located in Duluth on Superior Street. It was on the second floor above Mitzi Shop, two buildings away from the larger Maurices-Albenberg store.
Maurices Bridal Shop was owned by Maurice Labovitz. He also owned Maurices.
The following pictures show the Maurices Bridal Shop sign on the window of the second floor and a larger street view. The photos were taken in 1963 and are courtesy of the University of Minnesota Duluth, Kathryn A. Martin Library, Northeast Minnesota Historical Collections.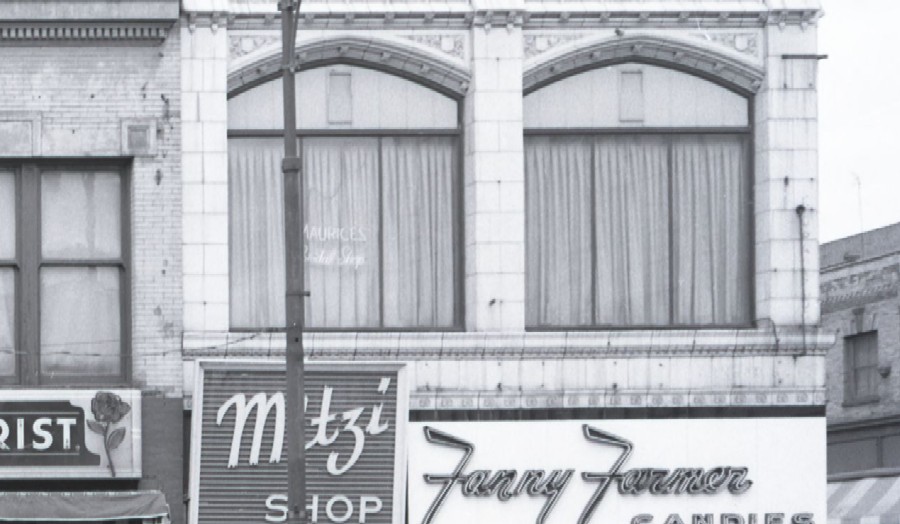 Maurices Bridal Shop sign on window of second floor - 1963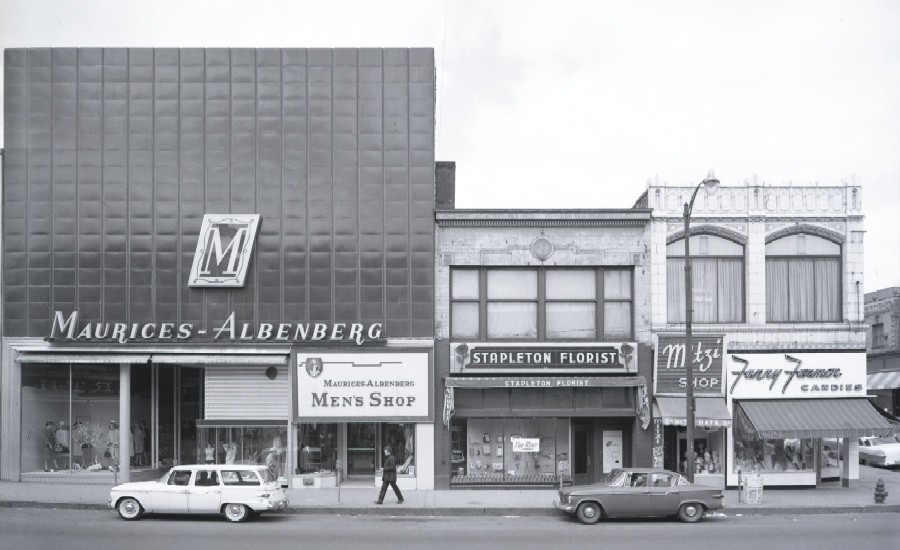 Superior Street view in 1963 - hi res


Information on the family of Maurice Labovitch, the owner of Maurices Bridal Shop, is provided on the page for Maurices.
| | | |
| --- | --- | --- |
| Created by: Allan@Garon.us | Feedback always welcome! | Page created Mar 2022 |