Luna
Garrett's Friends

Luna is lab mix or more likely a Mexican brown dog with long legs. She is a friend of Garrett and Coco from McDonald Park. She came to live with our friends Carolyn and Dave here in Tucson in April 2012 when she was about 13 months old. More about Luna is provided below her pictures.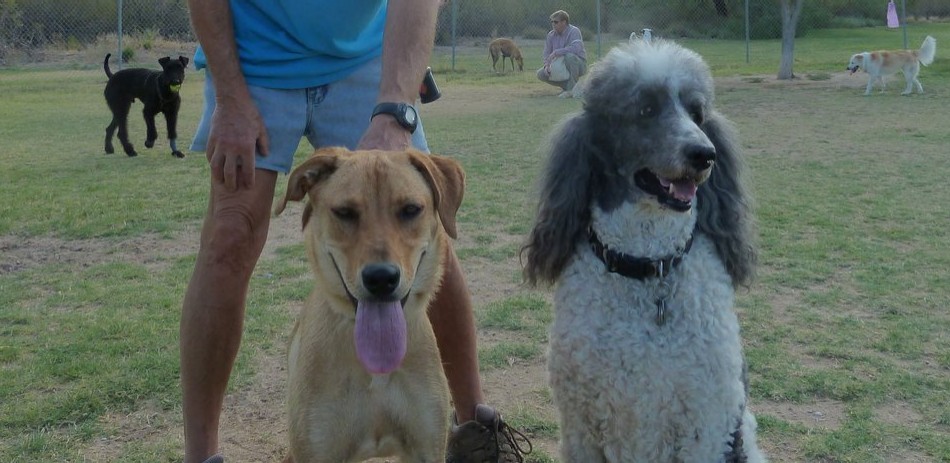 Luna with Garrett in late June 2012



More information about Luna's new life in her forever home, provided by Carolyn, is as follows:

My husband Dave and I adopted Luna (originally shown as named Bella) from Pima Animal Care Center on March 30. She was described as a "Lab Mix". We say she's heavy on the "Mix" and think of her as a Mexican brown dog with long legs! We picked her up April 3 after she was spayed. She was an owner surrender and the only info we had was that she was 13 months old. She was not house trained but picked up the concept in two days. She thought rocks were toys and edibles. She play bowed to lizards. We are guessing her background based on watching her behaviors. She seems to have some difficulty picking up on the "back off" body language of older dogs or she is ignoring it because she's a puppy head.

Luna was a good weight. Her teeth were in excellent shape. She is comfortable around people and especially focuses on small children about age 4 years. When she sees a child that age she stops and looks at them intently as if looking for one particular child. It makes us believe she came from a family with a small child. She was well cared for before we adopted her.

Holly noticed that Luna becomes very anxious if there is a small dog in the big dog side that barks continually. We are guessing she had a negative experience with one or more than one small barking dogs. If there is a small dog that doesn't bark she's fine around them. She seems to like Cooper, the King Charles Cavalier Spaniel.

She is learning to swim in our pool. One reason we question the Lab part is she is not particularly interested in getting in the pool. Once in the pool she immediately wants out. Luna keeps Dave and me busy as we try to keep up with her energy and intelligence. We never know what she will think of next. We're glad we could give her a forever home.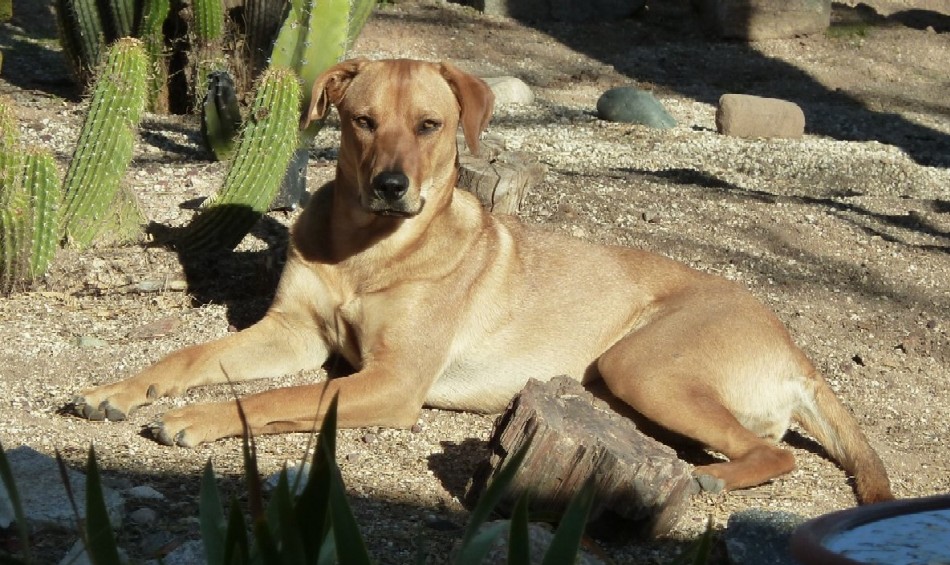 Luna in a rare motionless moment as she suns herself in her backyard - February 2013




Luna and her friend, Jessie, a 4-year-old Yellow Lab female, running in Agua Caliente Wash - February 2013







| | | |
| --- | --- | --- |
| Created by: Allan@Garon.us | Feedback always welcome! | Page created in June 2012 |