John, Oscar, Felix and Moonie
Pat's Cats
Garrett's Cousins Garrett's Friends


John, Oscar, Felix and Moonie live with Pat and Ralph Fuller. Pat is a daughter of Dorothy Pauline Nathanson and Joseph Gabriel Redman. Pat's cats and Garrett are "cousins," related by way of the extended family tree of their two-legged companions.
Pat's four cats are shown in the picture below. According to Pat the photo was taken by a professional photographer. "Because there is no way they would have posed for a picture together, he took each one separately and then put them together into one photo. Then we took it to Costco and had them mount it on canvas so it looks like a painting. We have it hanging in our dining room. John is on the top left. He is the oldest, but the newest addition to our household. He is about to turn 13. He is the most vocal, but a very sweet cat. Oscar is on the top right. He is the "boss" of the family and the most extraverted. He and Felix (bottom right) are twins, about 11 years old. Felix's temperament is totally different from Oscar's. He is low-key and very sweet. Moonie (bottom left) is the youngest. He is 10. He is definitely the smartest and the most neurotic. They are a trip."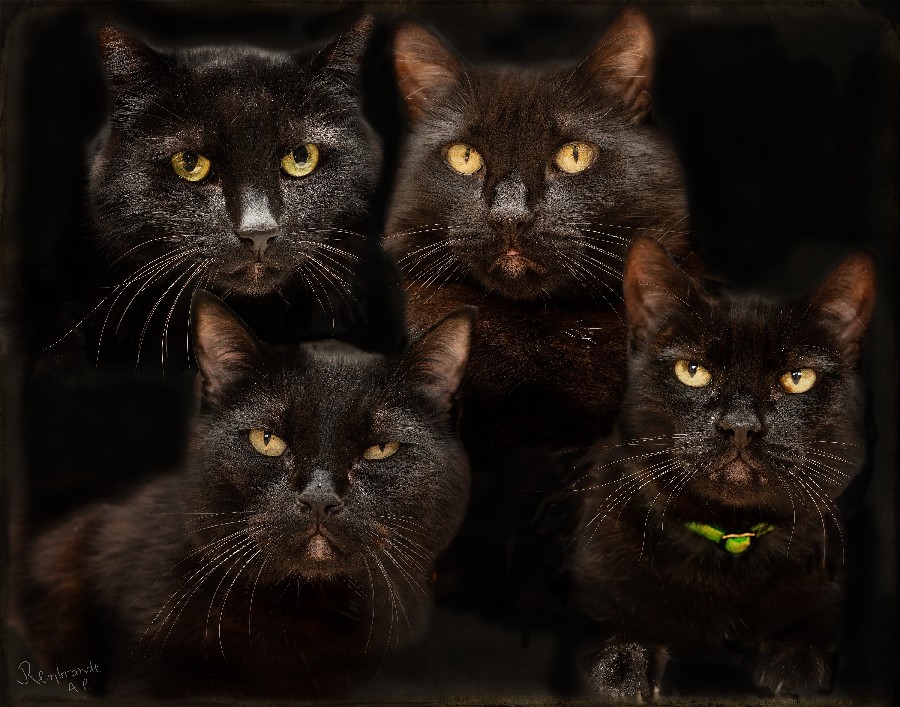 hi res



"I really was a dog person before I discovered cats, but now I love both equally. Cats are definitely easier to manage, though."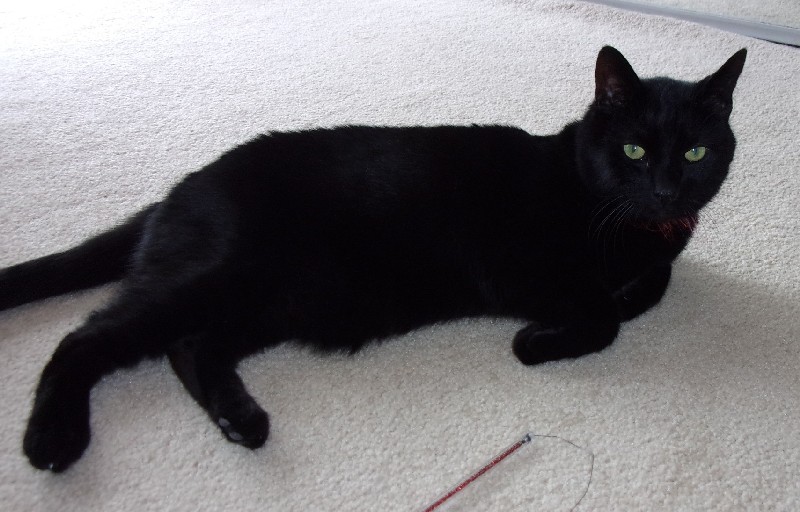 John in 2015 when he was adopted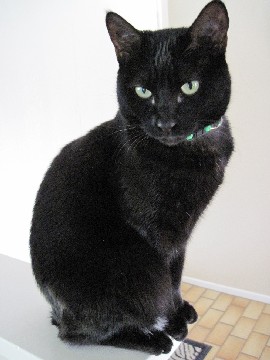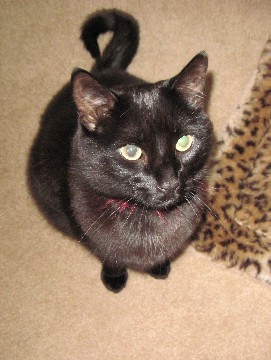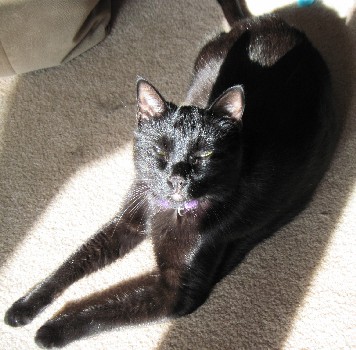 Felix in 2010 .................................. Oscar in 2012 ............................................. Moonie on the couch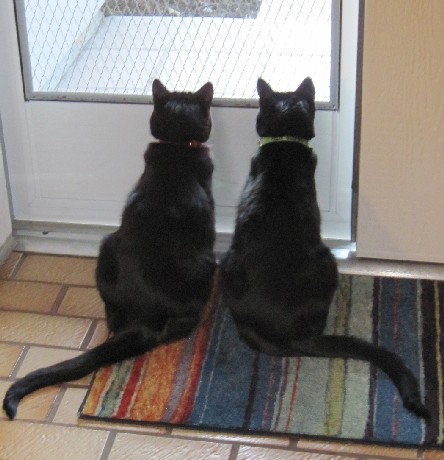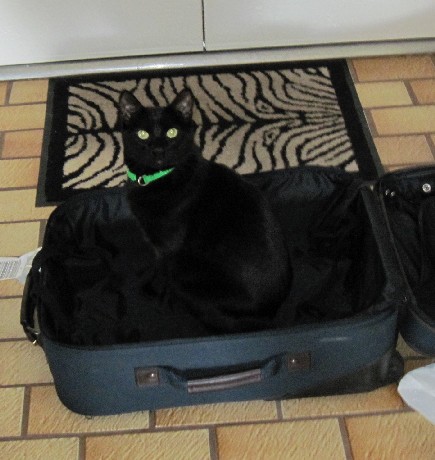 Oscar & Felix at Front Door in 2012 ................................... Felix in 2010 ready to go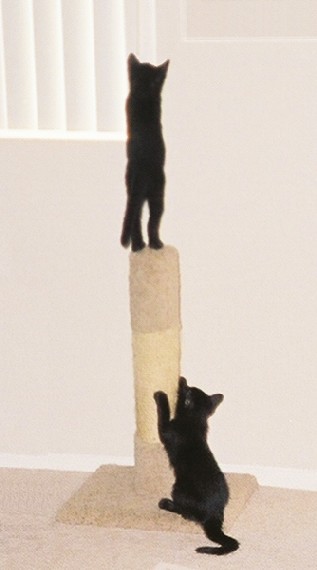 Felix and Oscar in 2007 ........................................................... impish Moonie on rug








| | | |
| --- | --- | --- |
| Created by: Allan@Garon.us | Feedback always welcome! | Page created in Dec 2018 |