Zenith Management Company - ZMC Hotels Inc - Duluth


Zenith Management Company was founded in 1978 by Manley Goldfine, Erwin Goldfine, Joel Labovitz and a few other non-Jewish business leaders (Cliff Linder and Jack Wurzel). In 2000 the company's name was changed to ZMC Hotels Inc when Kenneth Goldfine, John Goldfine, Amy Goldfine Belke purchased the company from their respective fathers. (Kenneth is a son of Manley; John and Amy are kids of Erwin.) Information courtesy of Ken Goldfine.
Izzy Alpert was one of the original ZMC partners, along with Manley, Erwin, and Joel. I believe they added Jake and Cliff a bit later, but Izzy owned something like 15% to 17% of the original shares. He later transferred some of the ownership to me. Information courtesy of Mark Alpert.
In 2015 the company was sold to an out-of-state buyer and is now known as ZMC Hotels LLC. More information about the current company can be seen on the two clippings below from their website.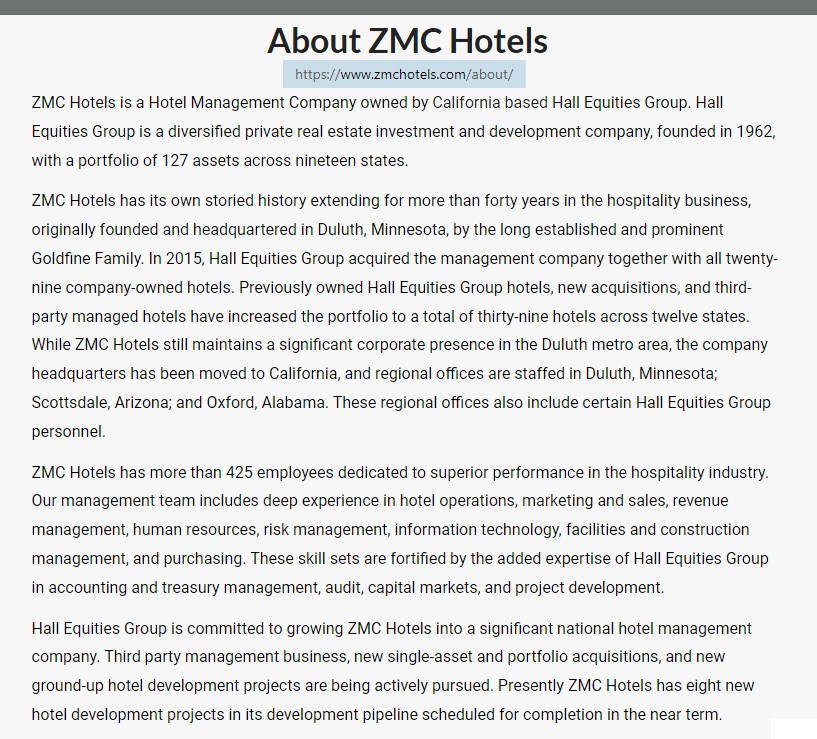 more at the source: https://www.zmchotels.com/about/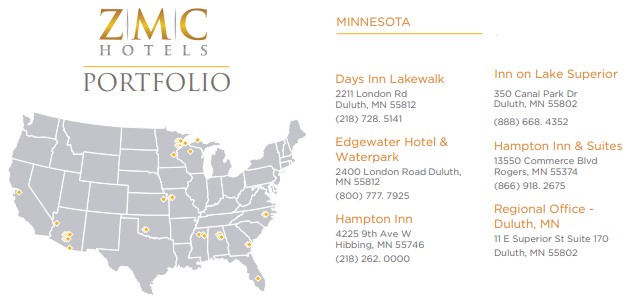 Minnesota listings only - more at the source: https://www.zmchotels.com/about/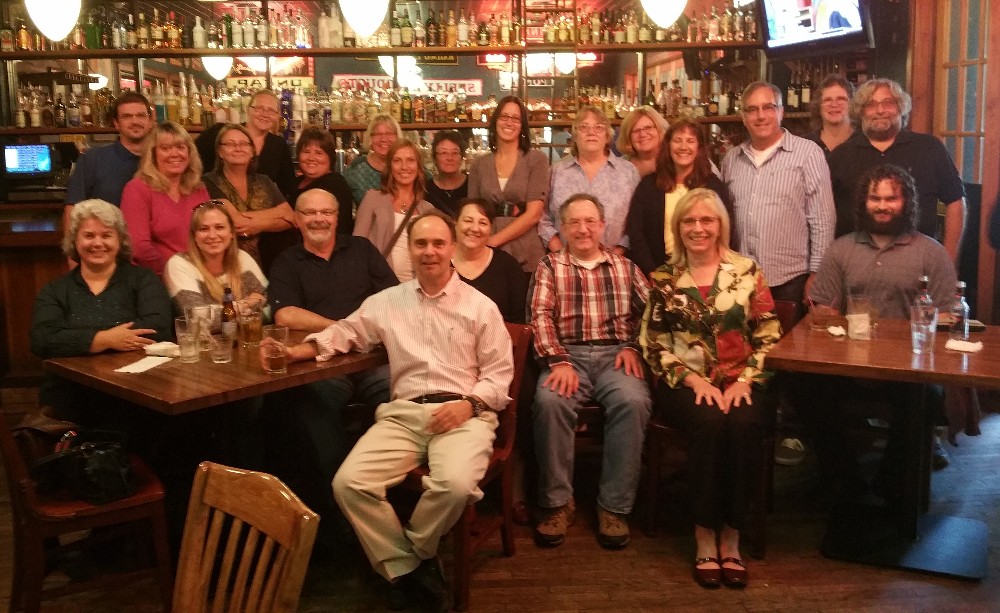 Home office group picture from our last gathering. - courtesy of Ken Goldfine


Click here for information on how to request access to the password protected pages of this website.







| | | |
| --- | --- | --- |
| Created by: Allan@Garon.us | Feedback always welcome! | Page created Dec 2021 |