Viking Motel - Duluth


The Viking Motel was located in Duluth at 2511 London Road overlooking Lake Superior. It was opened by Bob Sigel in June 1961 and owned by him until 1989. It was in business until 2000 and was demolished in 2001. Bob provided more info about the motel in a comment to a blog in 2011, as shown below.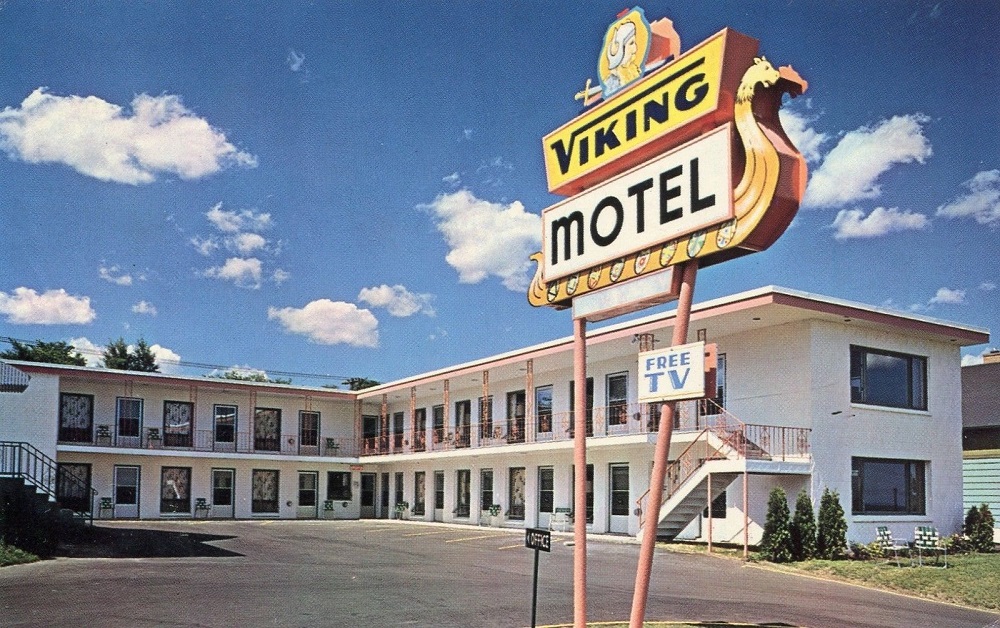 Post card of the Viking Motel in the 1960s



back of the postcard zoomed to the text - - image of the full back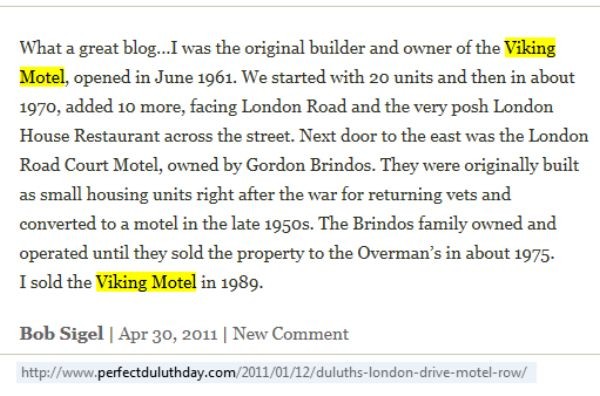 Bob Sigel provided this info about the motel in 2011 to the blog at the link shown.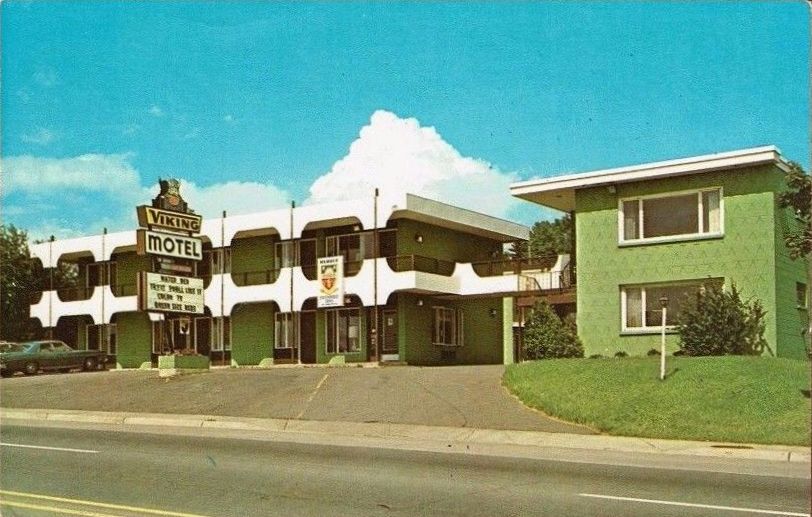 Postcard from an unknown date. - Probably the 1970 addition Bob mentions which faced London Road.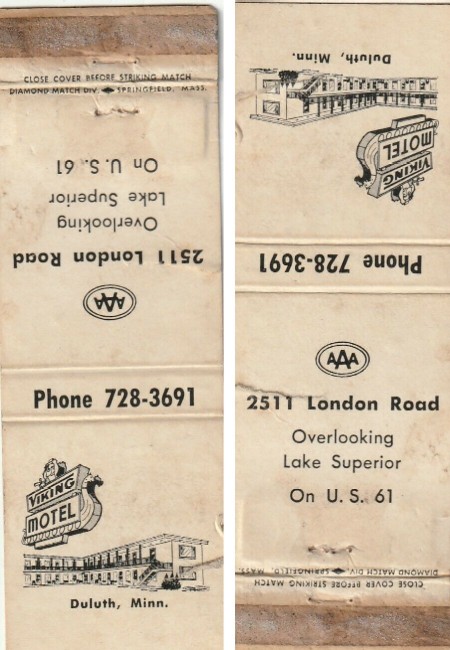 Matchbook cover from unknow date



Bob Sigel, the original owner of the Viking Motel, is likely Robert Henry Sigel (born 1936) in our family tree database. Bob's pedigree chart is shown below.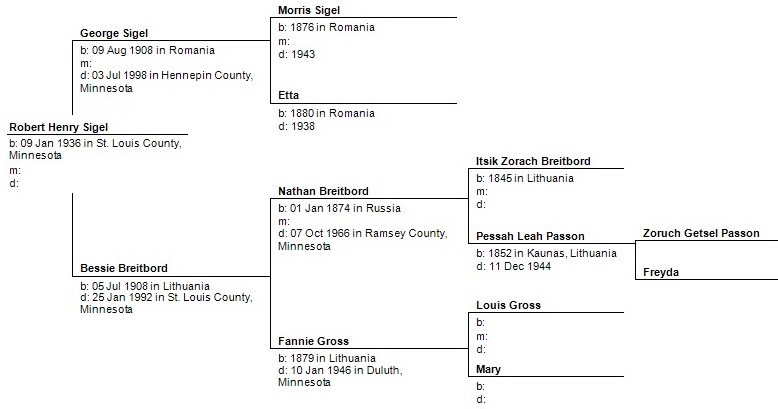 source: Jack's Family Tree Database


Bob was married to Roberta Saly Mondshane (1937-2019 and they had four children. Their two-generation descendents chart is provide below. Roberta's obituary is also shown below.


source: Jack's Family Tree Database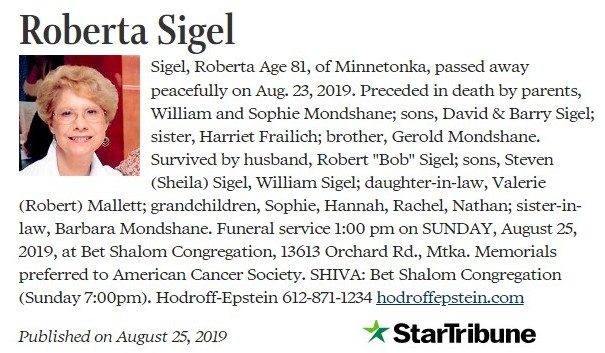 Bob's wife Roberta Saly Mondshane Sigel (1937-2019) recently passed away.




New business in 2018 where the Viking Motel had been - Google maps



| | | |
| --- | --- | --- |
| Created by: Allan@Garon.us | Feedback always welcome! | Page created May 2022 |