Universal Eectric Company - Duluth


Universal Eectric Company was located at 407 East Superior Street in downtown Duluth. It was owned and operated by Ronny L. Solon (1930-2007) who was a great grandson of Kasriel Salnovitz.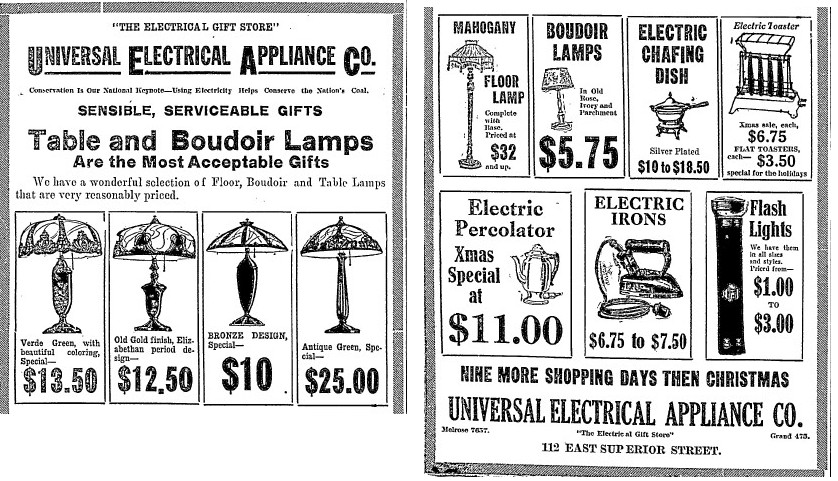 December 14, 1909 advertisement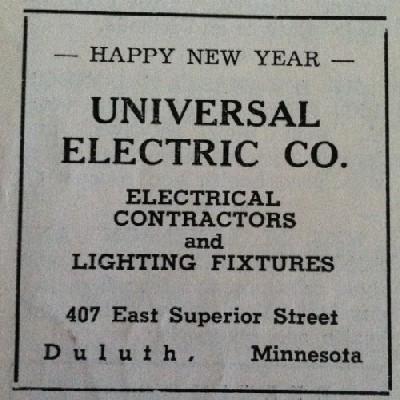 date and source unknown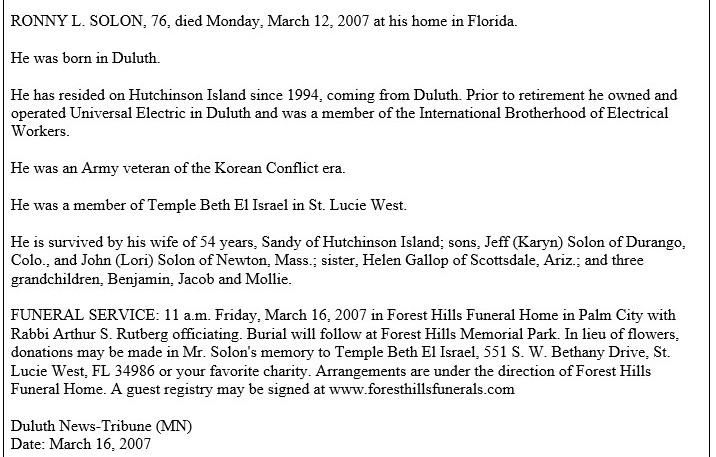 Universal Electric Supply Company may have been an earlier version of the business. It was located on the street level of hte Builders' Exchange office building at the coner of First Street and and Lake Avenue North, according to the caption that came with this picture taken in about 1927. Source unknown. The full caption is below the image.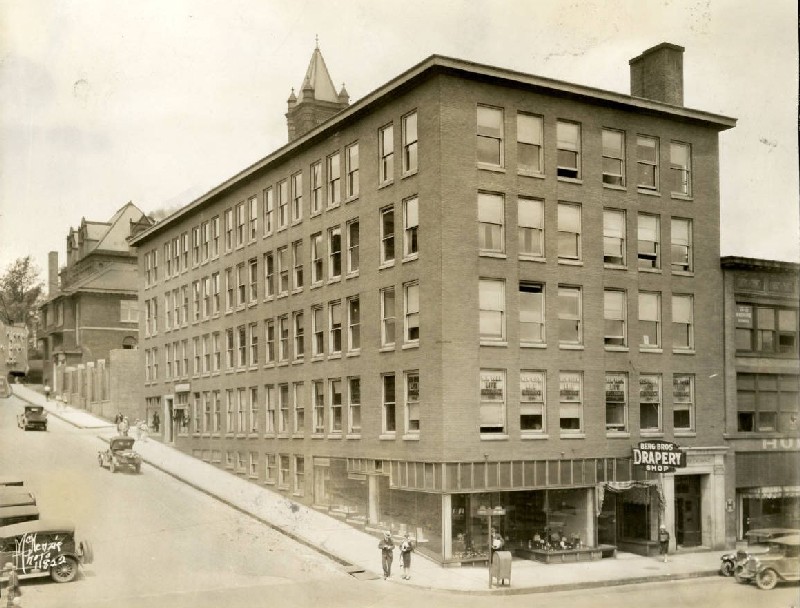 Builders Exchange Building, Duluth, Minnestoa - 1927? - zoom

The Berg Brothers Drapery Shop and Universal Electric Supply Company are on the steet level of the Builders' Exchange office building on the corner of First Street and Lake Avenue North. In 1902, The Duluth Builders' Exchange incorporated. Local Builders saw advantages in mustering the most reliable firms into one accessible organization.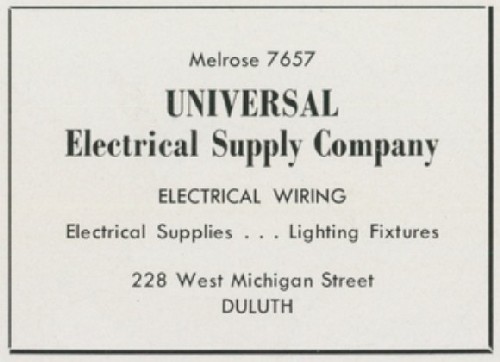 1944 Duluth Central High School yearbook



| | | |
| --- | --- | --- |
| Created by: Allan@Garon.us | Feedback always welcome! | Page created Nov 2016 |