Shapiro's Butcher Shop - Tower


Shapiro's Butcher Shop was located in Tower, Minnesota in the early 1900s. The store was owned by Max P Shapiro (1956-1920) who was a son of Dina and Zevulun Zavel Shapiro Max and his wife Rose Reiser Shapiro (1862-1920) are shown in the picture below.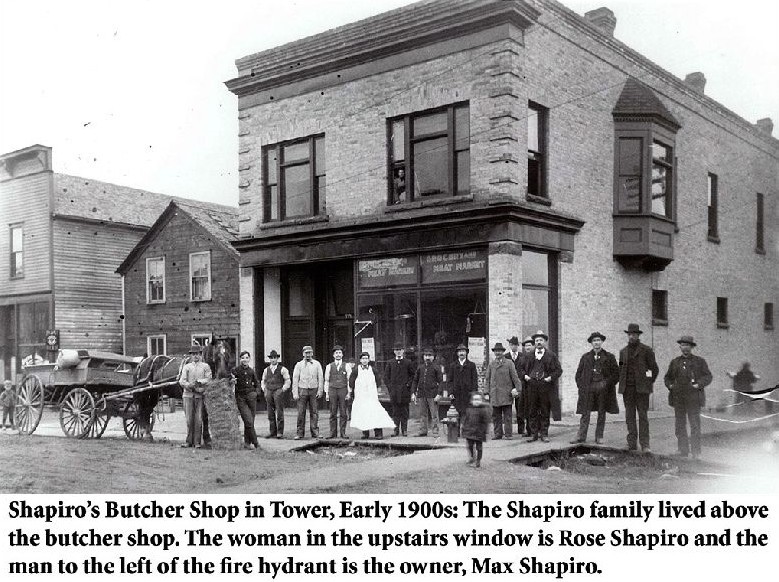 1892 - Tower, Minnesota
Family picture of Max and Rose Shapiro(Rose is looking out the window from the second floor) Sam Shapiro is the man in the middle of the group wearing a white apron. He was 19 years old, and Max and Rose were his uncle and aunt. Max was Peter Shapiro's brother.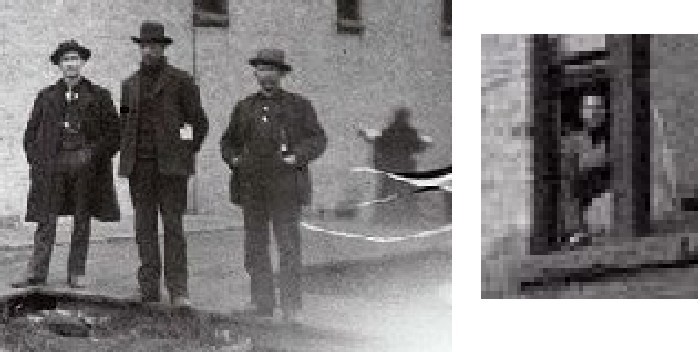 zoom to indivituals in the top picture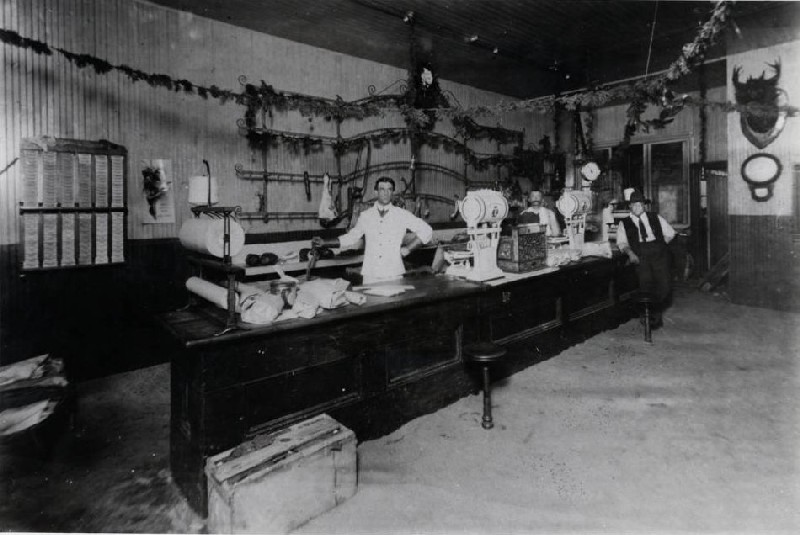 this picture of the inside of the shop was taken in 1892 - - hi res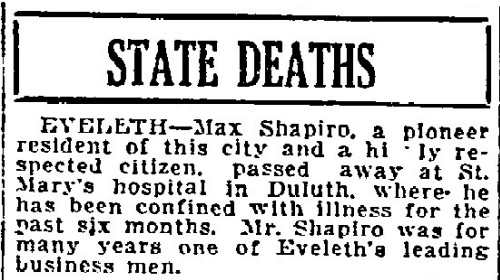 Max Shapiro obituary 1920



| | | |
| --- | --- | --- |
| Created by: Allan@Garon.us | Feedback always welcome! | Page created Nov 2016 |