Schapery & Co - Cook, Minnesota


Schapery & Company and/or Shapery's Place was a business that sold resort memberships and offered summer resort lots. The resort and lots were located at Peterson's Old Landing on Lake Vermilion, about seven miles from Cook, Minnesota. Two advertisements from 1922 are shown below. They do not mention the full names of the proprietors.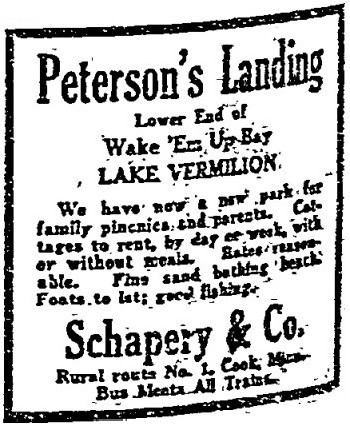 1922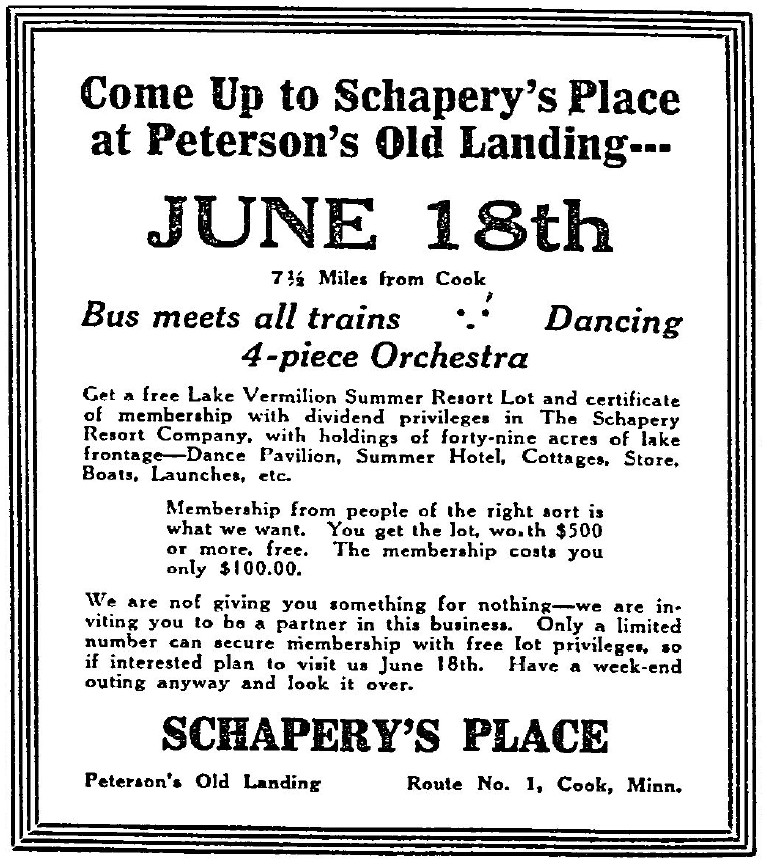 June 11, 1922


We believe that the owners of Schapery & Company were Oscar Schapery (1857-1931) and/or his son Harry Oscar Schapery (1883-1971). Harry was married in 1910 to Fannie Berg Schapery (1893-1958) and they had two children. Fannie and Harry died in St Louis County and were buried at Temple Emanuel Cemetery in Duluth. Tree data for the family are shown in the three-generation descendents list for Oscar and his wife Fannie Ann Cherkosky Schapery shown below.


source: Jack's Family Tree Database



| | | |
| --- | --- | --- |
| Created by: Allan@Garon.us | Feedback always welcome! | Page created May 2022 |