Sandler Fur - Duluth


Sandler Fur Shoppe was located in Duluth in the 400 block of West Superior Street, on the lower (south) side. The shop was next to the Helperin Tailor business.
The following images show Sandler Fur Shoppe on Superior Street and a larger view of the street. The photo was taken in 1925 and is courtesy of the University of Minnesota Duluth, Kathryn A. Martin Library, Northeast Minnesota Historical Collections.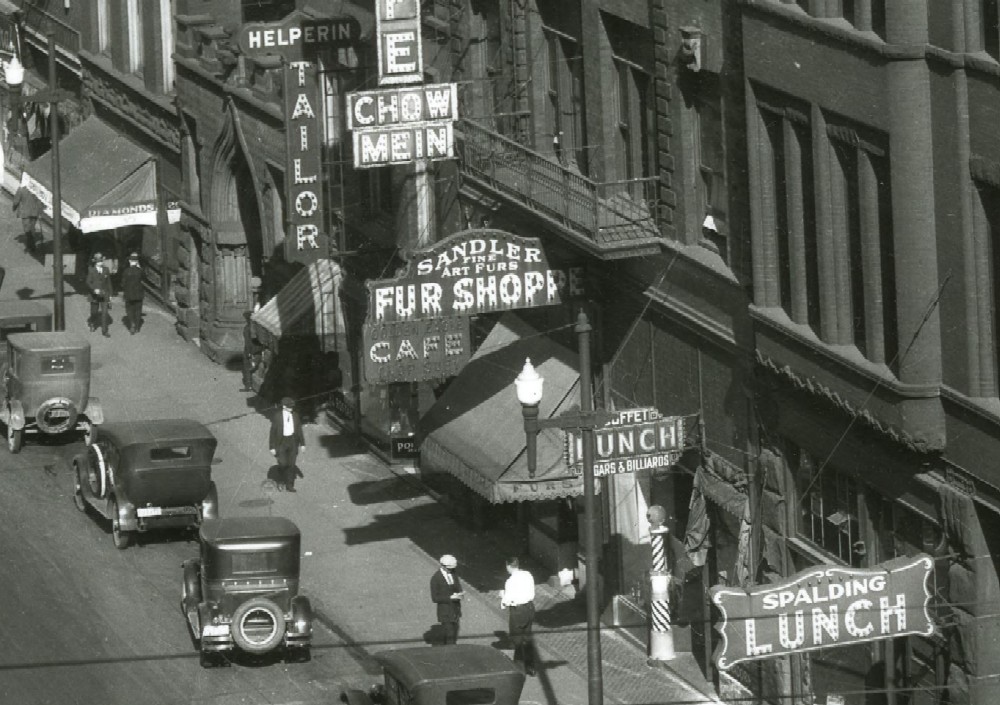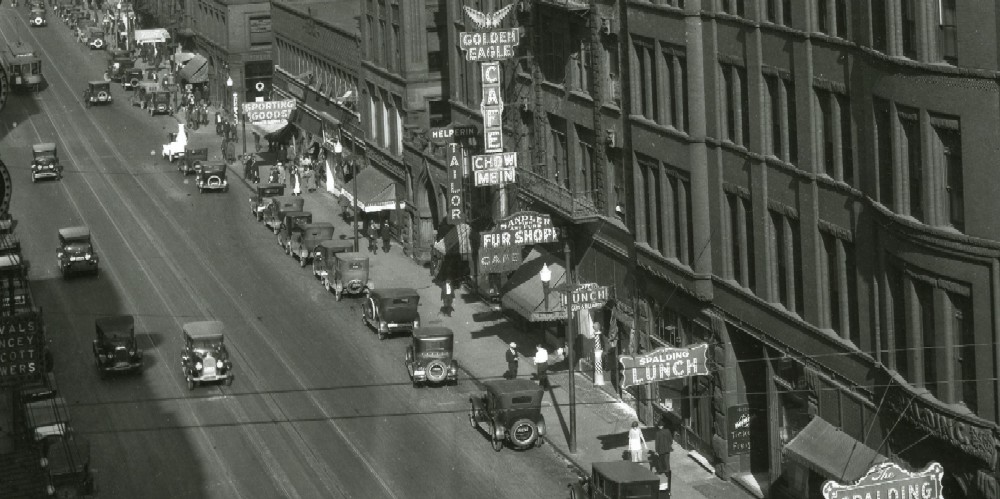 Sandler Fur Shoppe - 1925 - zoom to sign and street view.
The entire picture of the Superior Street view is shown below.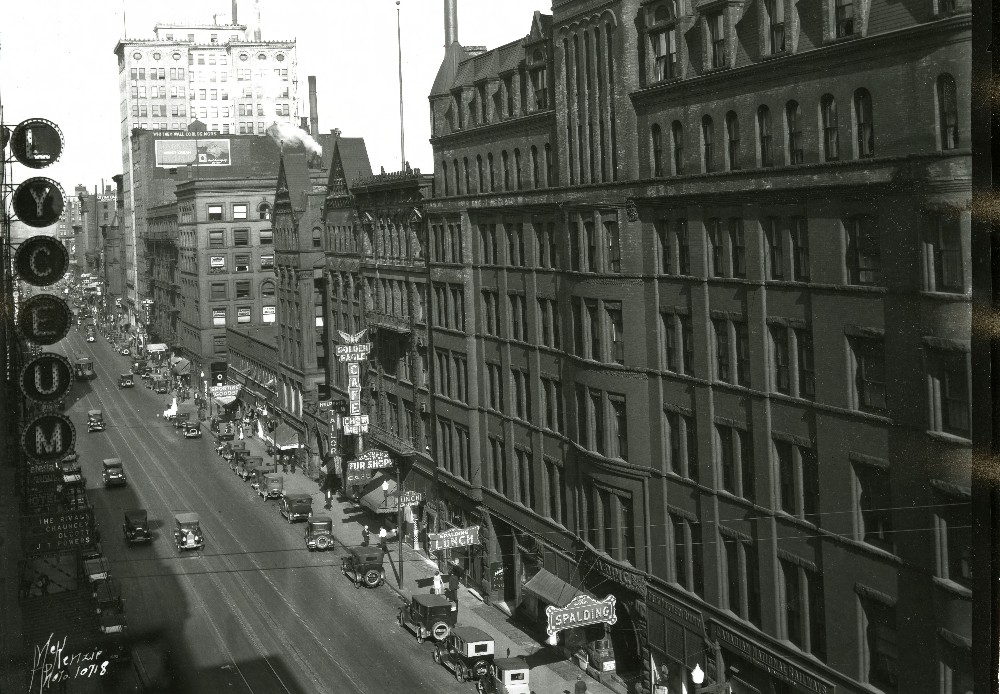 Superior Street view in 1925 - hi res - - Creator: McKenzie, Hugh, 1879-1957
View of downtown Duluth looking east from Fifth Avenue West. These are the businesses and buildings on the south side of Superior Street.
In sequence from the right are Spalding Hotel, the Manhattan office building 412-418 West Superior Street, Fargusson building 400 West Superior Street.
note: I recall going to movies at the Lyceum theater across the street.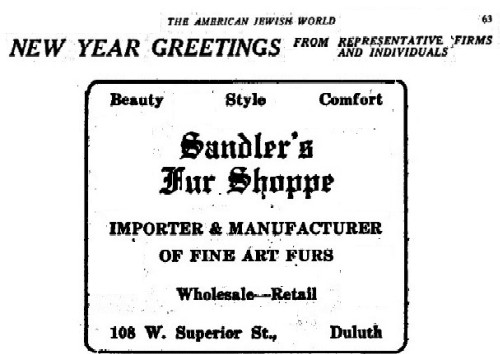 1919


There are only a few Sandler names in our family-tree database. There is a marker image in our Marker Index for Emanuel Sandler (1887-1922), as shown below. He was buried at the Temple Emanual Cemetery in Duluth. He could have been the owner of Sandler Fur Shop. We have no further information about him.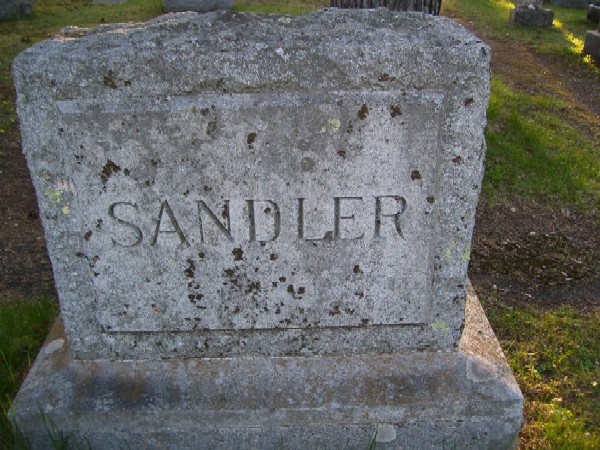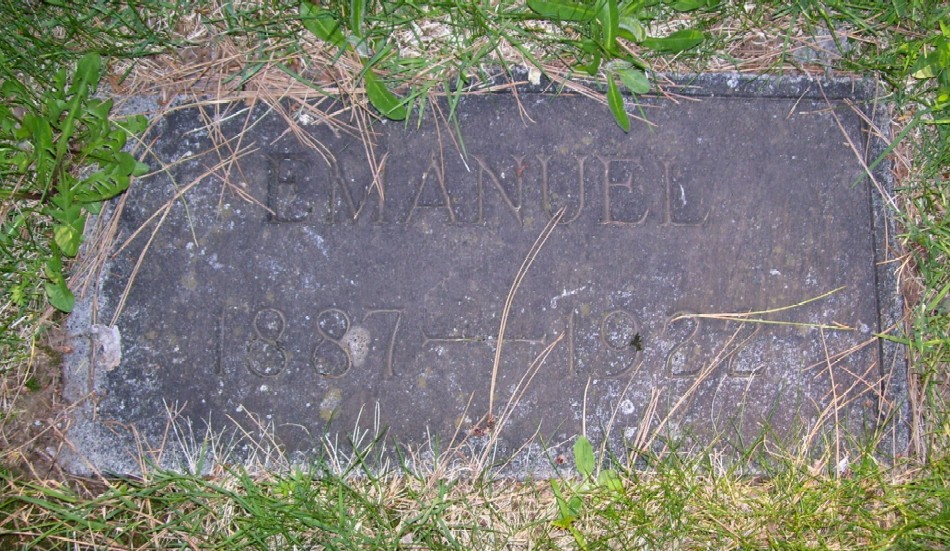 | | | |
| --- | --- | --- |
| Created by: Allan@Garon.us | Feedback always welcome! | Page created Mar 2022 |