Roderics Furniture Store - Cloquet


Roderic's Furniture Store or Roderic's Home Furnishers was located in Cloquet at the west end of Main Street. Roderic's was owned and operated by Peggy Davis Lavick (1918-2019) and her husband Roderic Lavick (1916-2009). The store was opened in 1950 and was operated by them for over 35 years.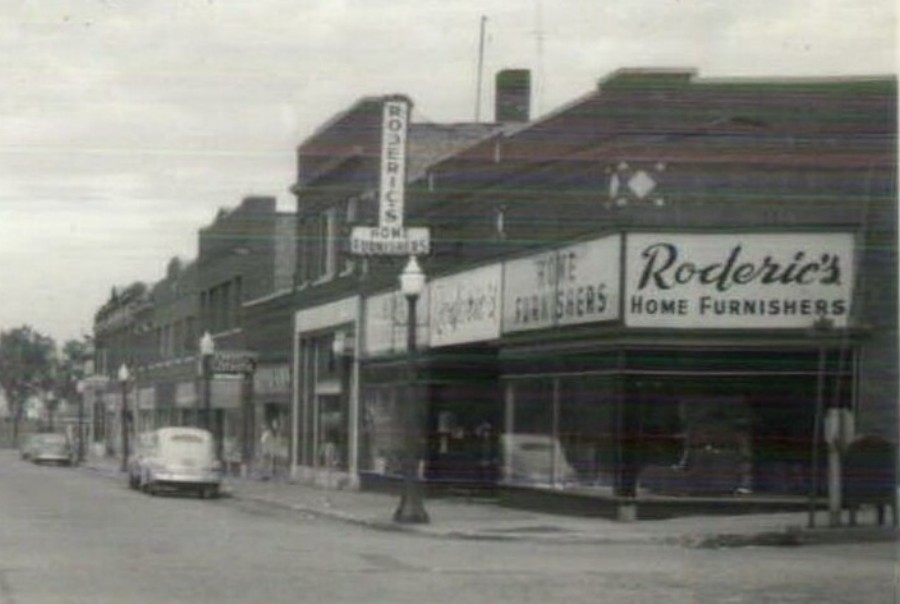 text - - hi res


Peggy Davis Lavick (1918-2019) was a daughter of Sara Kanter Davis (1879-1950) and Joseph Davis (1875-1932). Peggy was one of their eight children. Several of her siblings siblings owned and operated Arrowhead Furniture Stores. Peggy was married to Roderic Lavick (1916-2009) and they had four children as shown in their two-generation descendents chart below.


source: Jack's Family Tree Database


Obituaries for Roderic and Peggy are shown below with references to the store highlighted.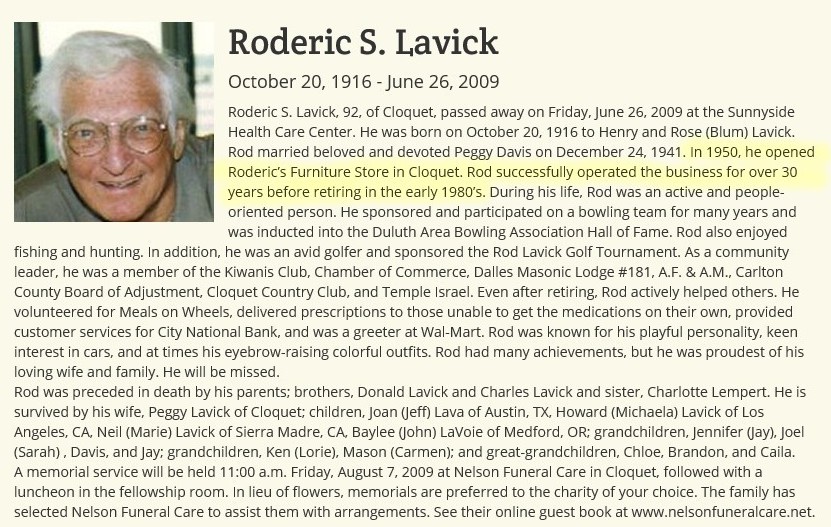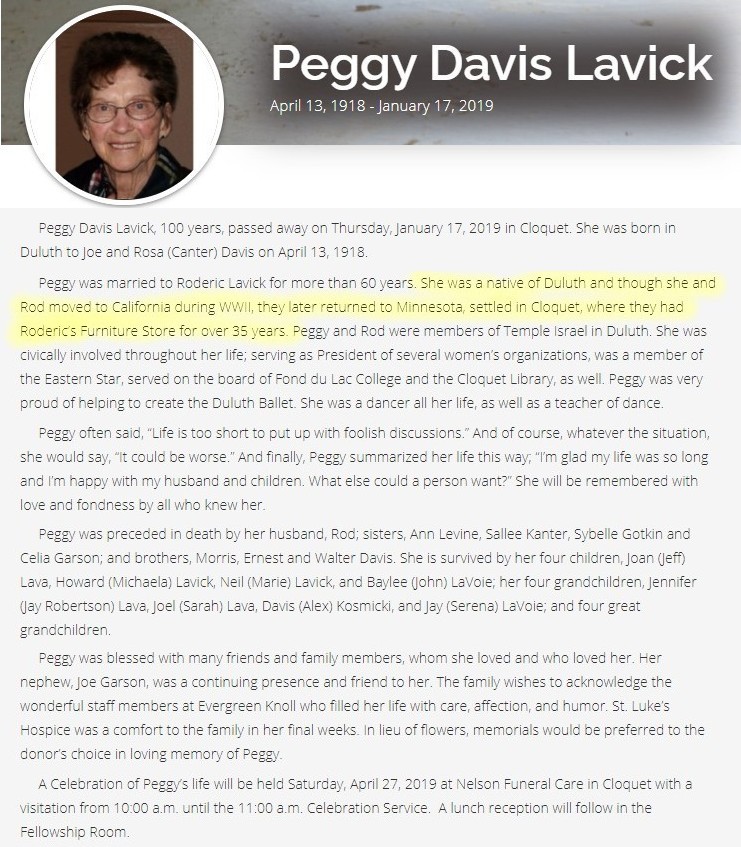 | | | |
| --- | --- | --- |
| Created by: Allan@Garon.us | Feedback always welcome! | Page created May 2022 |