L Polinsky & Co (fresh meats) - Duluth


L Polinsky & Co was a dealer in fresh meats, according to the 1919 advertisement shown below. It was probably located in Duluth.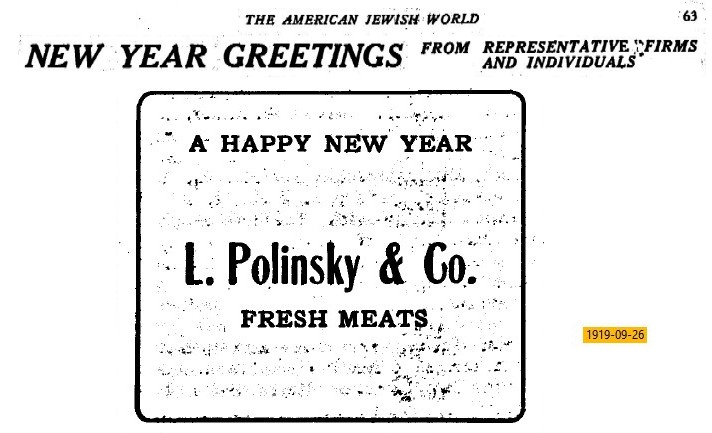 L. Polinsky was probably Louis Polinsky (1896-1931). He was born in Duluth and would have been 23 years old in 1919 when that ad was published. According to the database, Louis was not married. His pedigree chart is shown below.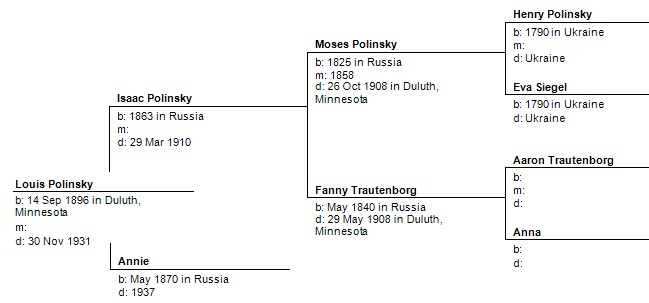 source: Jack's Family Tree Database



| | | |
| --- | --- | --- |
| Created by: Allan@Garon.us | Feedback always welcome! | Page created May 2022 |