Ostrov Grocery - Virginia


Ostrov Grocery store was located in Virginia. It was originally owned by Charles Sheerman Ostrov (1886-1933). After Charles passed away, his son Paul Ostrov (1910-1980) helped to run the family store. Paul was married in 1935 to Sophie Kasner Ostrov (1910-2001). In 1948, Paul purchased the grocery business from his mother, and Paul and Sophie worked side by side in the store.
A photo taken in front of the store and obituaries for Paul and Sophie are shown below.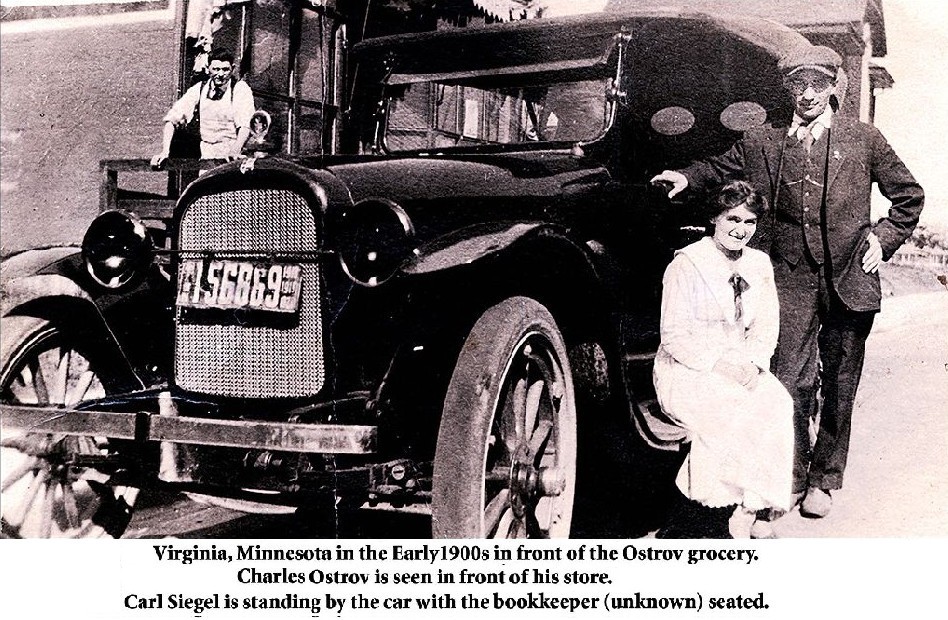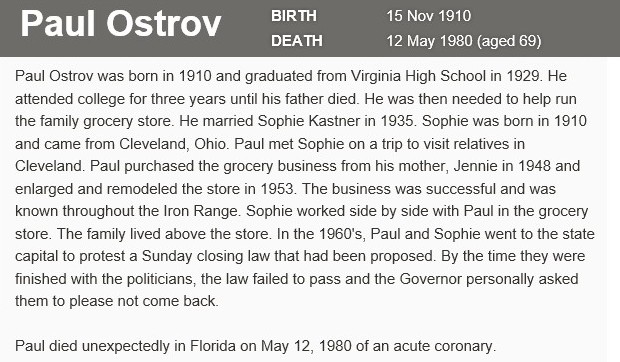 Paul Ostrov (1910-1980)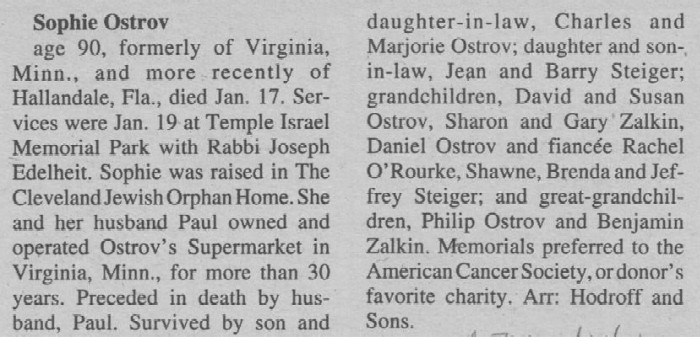 Sophie Kasner Ostrov (1910-2001) - American Jewish World January 26, 2001


Charles Sheerman Ostrove was a son of Dvora Dora Ostrovsky and Pinchus Paul Ostrov. Paul Ostrov was a son of Charles and his wife Jennie Siegel Ostrov (1889-1950). A two-generation descendents list for Jennie and Charles is shown below.


source: Jack's Family Tree Database



| | | |
| --- | --- | --- |
| Created by: Allan@Garon.us | Feedback always welcome! | Page created June 2022 |