New York Oriental Importing Company - Duluth


New York Oriental Importing Company was located in Duluth at 27 West Superior Street. The store was owned and/or operated by Mr. Silvian. Several ads and news articles about the store from 1914 and 1915 newspapers are shown below.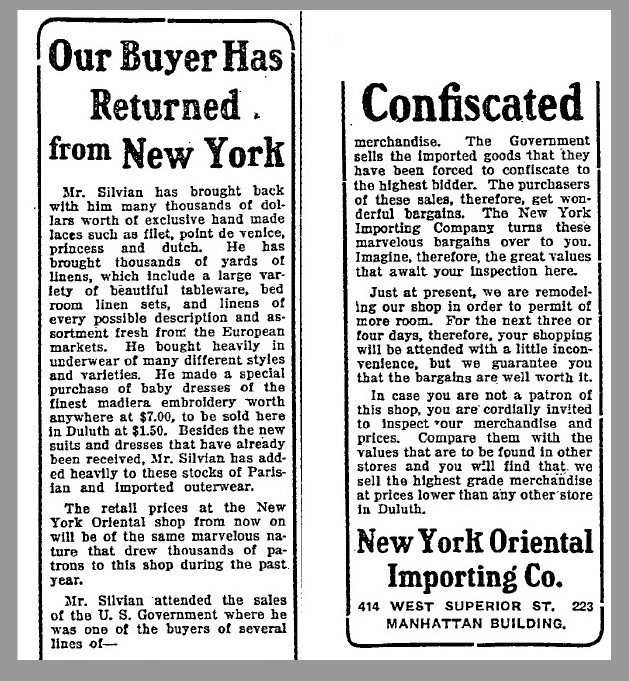 1914-2-22



1914-10-4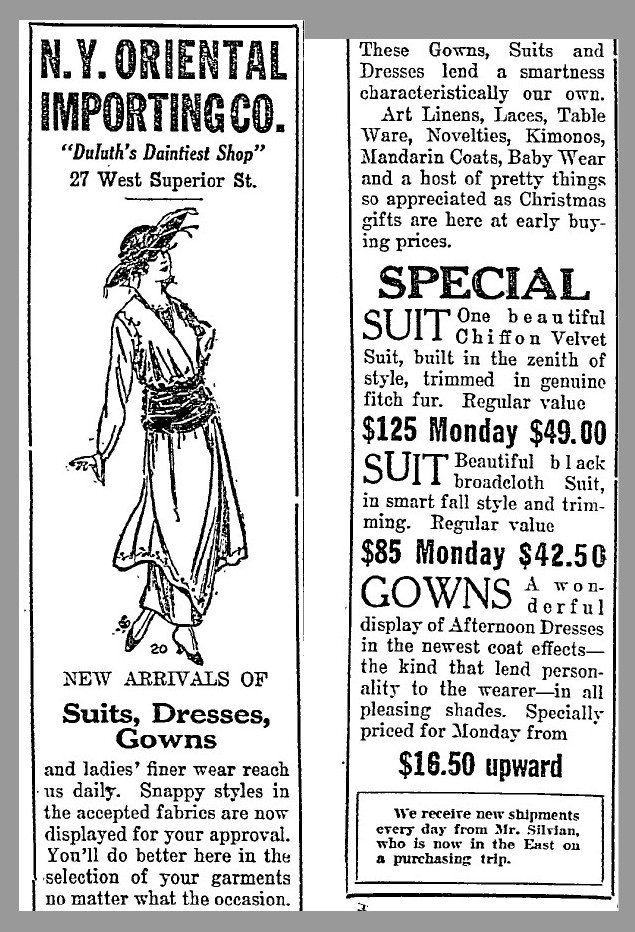 1914-10-8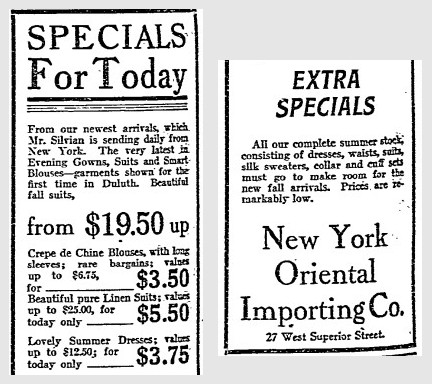 1915


Mr. Silvian is listed in our database as William Silvian (1890-1976). William was married to Mollie Kaplan and they had three children, all of whom were born in St Louis County. A two-generation descendents list for Mollie and William is shown below.


source: Jack's Family Tree Database



| | | |
| --- | --- | --- |
| Created by: Allan@Garon.us | Feedback always welcome! | Page created May 2022 |