Micka Electric Company - Hibbing
Zimmerman Furniture and Electric


Micka Electric Company was located in Hibbing at 1925 Fifth Avenue East. Maurice Zimmerman and Paul Zimmerman purchased Micka Electric in 1941 and Abe Zimmerman joined the company in 1947. Micka Electric later apparently became Zimmerman Furniture and Electric.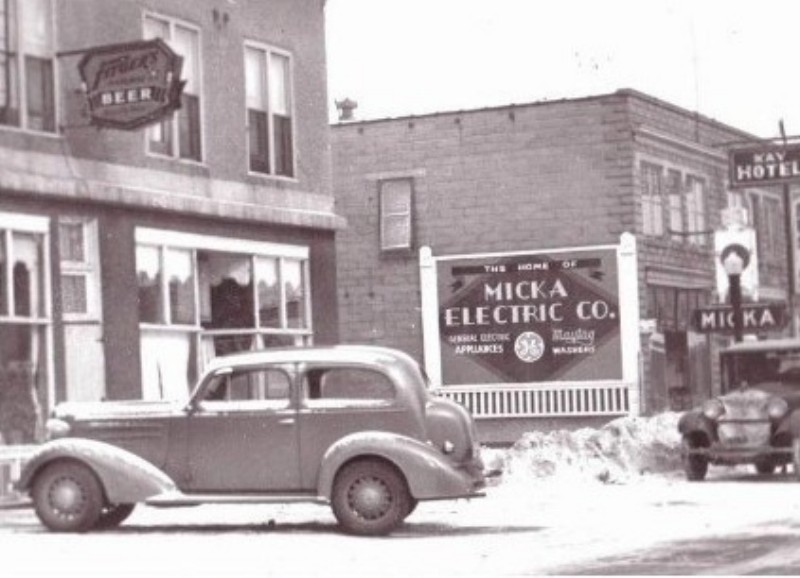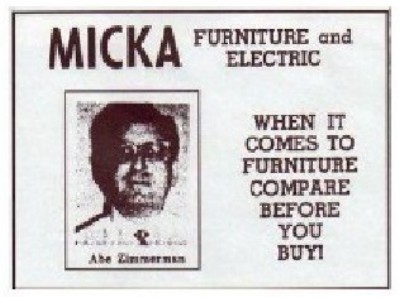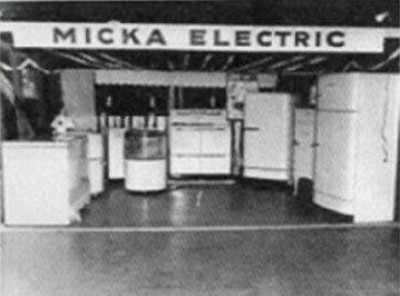 The owners of Micka Electric were Maurice Zimmerman (1897-1981), Paul Zimmerman (1905-1981) and Abraham Zimmerman (1911-1968). They were the sons of Anna Greenstein Zimmerman (1897-1955) and Zigman Zimmerman (1875-1936). Paul and Abe were born in Minnesota and all three were living in Minnesota when they passed away. Zimmerman family tree data are shown in the two-generation descendents list for Anna and Zigman shown below.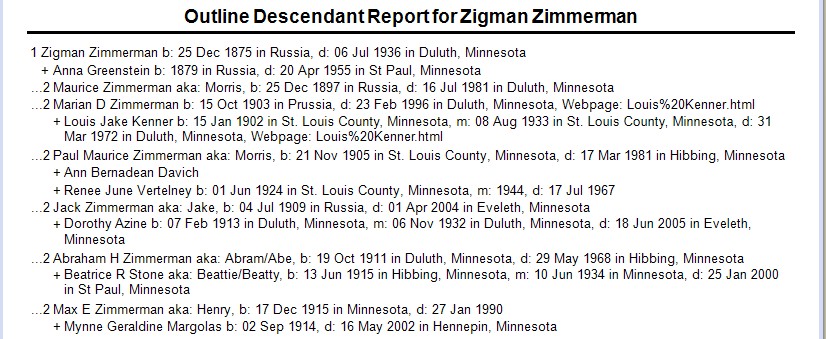 source: Jack's Family Tree Database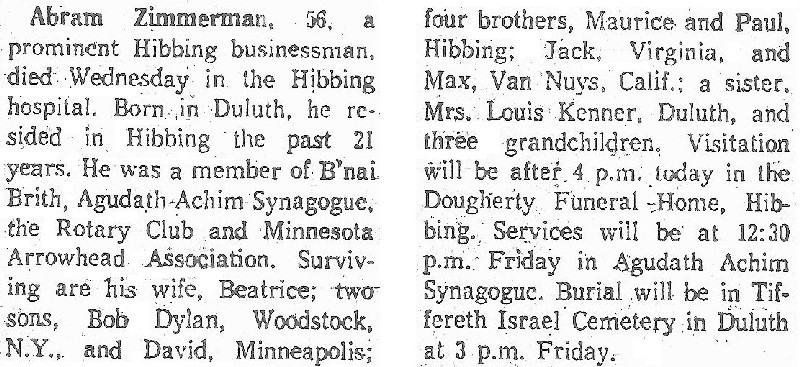 Abram Zimmerman obituary - Duluth News Tribune - May 30, 1968



| | | |
| --- | --- | --- |
| Created by: Allan@Garon.us | Feedback always welcome! | Page created May 2022 |