Mesberg Furniture House - Virginia


Mesberg Furniture House was located in Virginia on Chestnut Stree. It was owned by J. Mesberg. There was a fire in the store in 1913, according to the news article below.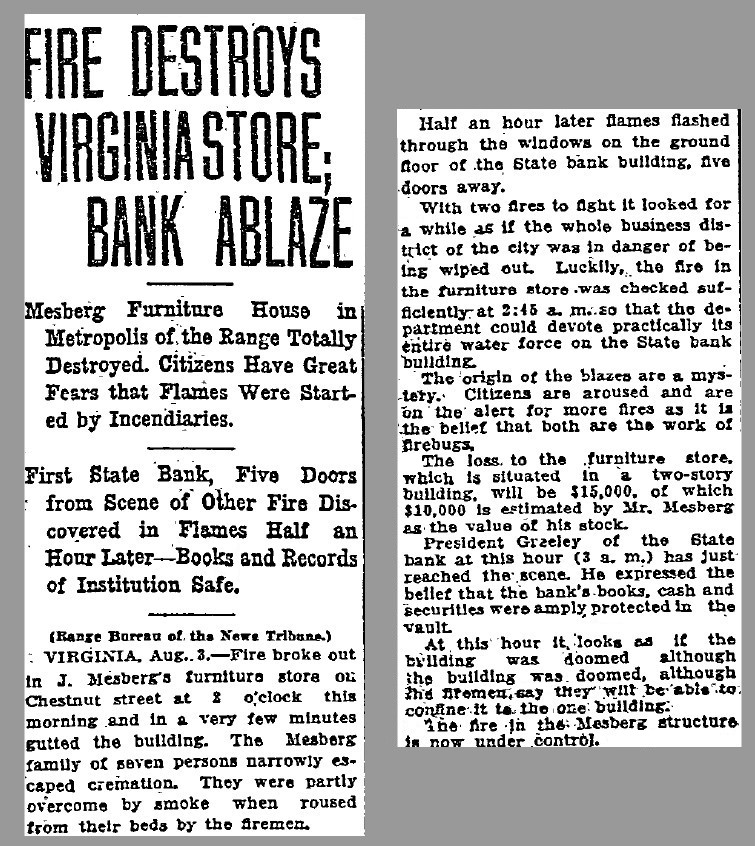 August 3, 1913


J. Mesberg, the owner of the store, was probably Jacob Mesberg (1853-1925) in our family tree database. Jacob was married to Sarah Shenowsky (1854-1944) and they had three children. Their oldest, George Mesberg (1881-1921), was a prominent hardware man in Eveleth. Their youngest, Mary Mesberg Shanedling (1894-1956), was born in Minnesota and was married in 1912 to Henry Shanedling (1884-before 1962). A two-generation descendents list for Sarah and Jacob is shown below. Obituaries for George are shown below that.


source: Jack's Family Tree Database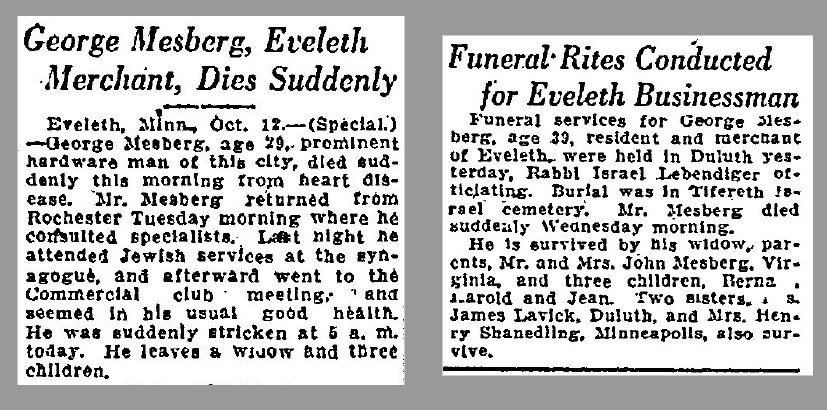 October 13 and 14, 1921



| | | |
| --- | --- | --- |
| Created by: Allan@Garon.us | Feedback always welcome! | Page created May 2022 |