Master Cleaners - International Falls


Master Cleaners was located in International Falls. It was operated by Samuel A Solomon (1896-1949). The picture of the shop below was taken in 1934.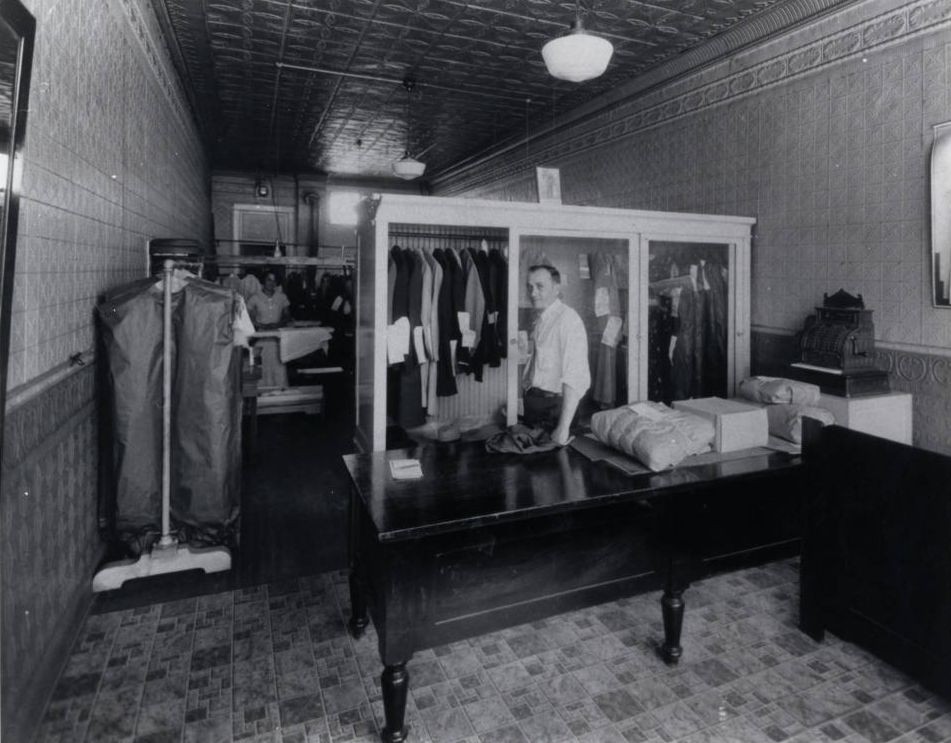 Master Cleaners, International Falls, Minnesota, Sam Solomon - 1934


Samuel A Solomon (1896-1949) was married in 1924 to Esther M Soloski Solomon (1899-1994), and they had one daughter who was born in International Falls in 1928. A webpage for Esther and Samual can be found here. A two-generation descendents list for them is shown below.


source: Jack's Family Tree Database



| | | |
| --- | --- | --- |
| Created by: Allan@Garon.us | Feedback always welcome! | Page created June 2022 |