Loop Diner - Duluth


The Loop Diner was located in Duluth on 2nd Avenue West between Superior and First Streets on the west side of the avenue, a few doors down from First Street. It was owned by Harvey Tesler.
Information courtesy of Robert Davis (March 2022):
Harvey was married to Noretta, who was a fixture at the Jewish Educational Center as a nursery school teacher. Harvey manned the grill at the diner and would shout out "take it away, Rosedale" when an order was ready. The Loop Diner has since been replaced by the NSBC auto bank (North Shore Bank of Commerce). A 2018 picture of that location is shown below.


Former location of the Loop Diner in September 2018 - source: GoogleMaps
Note that Second Avenue West is shown on the left leading down toward a corner of the Aerial Bridge. Second Street is shown on the right.




The Loop Diner was owned by Harvey H Tesler (1908-1999). Harvey was a son of Bertha Sudevich and Abraham Tesler. Harvey was married in 1938 to Noretta Shenowisky (1913-1971) and they had two children. Family tree data for the Tesler family is shown below.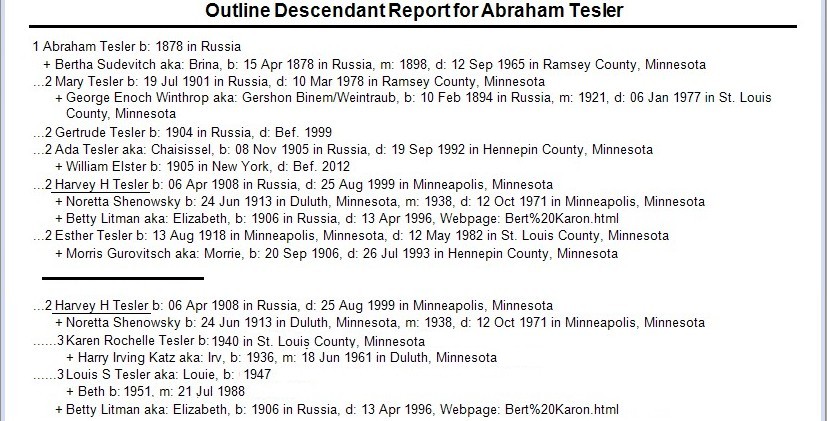 source: Jack's Family Tree Database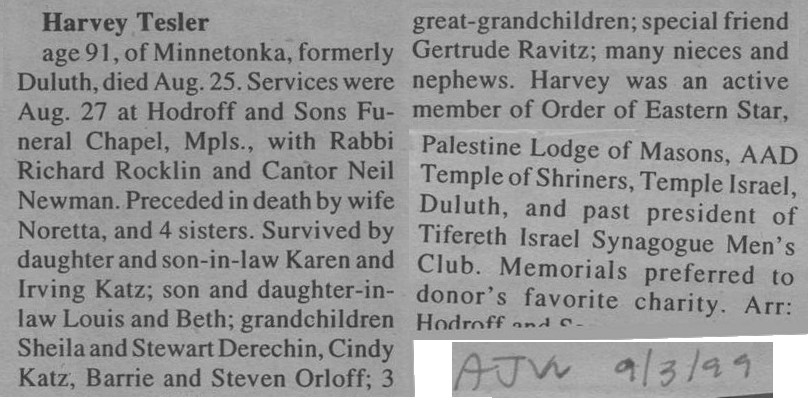 Obituary for Harvey - source: American Jewish World - September 3, 1999



| | | |
| --- | --- | --- |
| Created by: Allan@Garon.us | Feedback always welcome! | Page created Mar 2022 |