Lieberman Brothers Inc
Coleraine, Bovey & Grand Rapids


Lieberman Brothers Inc had stores in Coleraine, Bovey and Grand Rapids according to the 1911 news article below. The article does not mention what kind of stores they were.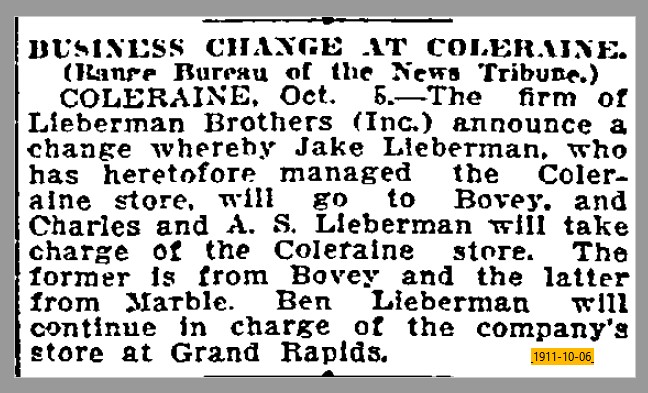 Duluth News Tribune - October 6, 1911


The Lieberman Brothers stores were managed by Jake Lieberman, Charles Lieberman, A S Lieberman and Ben Lieberman according to the same article. It is likely that these Lieberman men are the sons of Anna Lurie Lieberman (1841-1921) and Abraham Lieberman who died in 1909 in St Louis County. Jacob, Benjamin and Albert were sons and Charles was a grandson. Family tree data for the family are shown in the descendents list for Anna and Abraham below.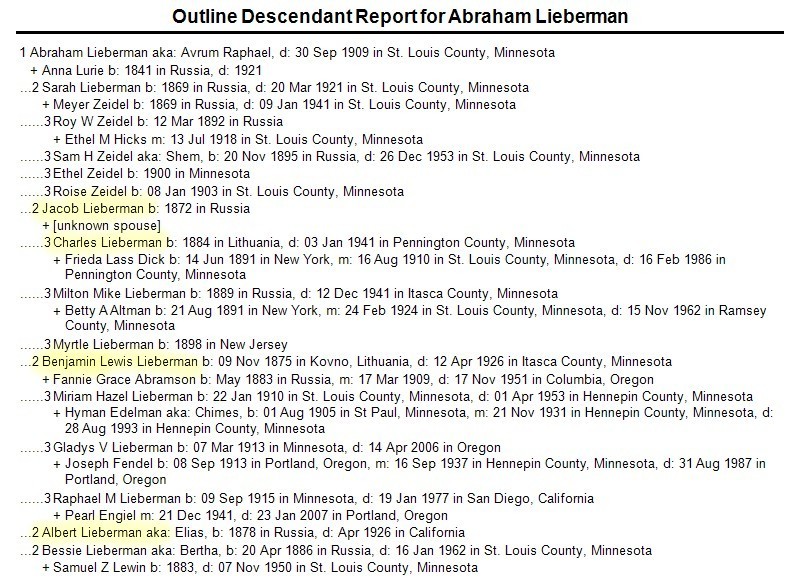 source: Jack's Family Tree Database



| | | |
| --- | --- | --- |
| Created by: Allan@Garon.us | Feedback always welcome! | Page created May 2022 |