Lake Superior Iron & Metal Company - Duluth


Lake Superior Iron & Metal Company was located in Canal Park in Duluth in the early 1900s. It was owned by Abraham J Klatzky and Joseph Salnovitz. Abraham was one of the men involved in the incorporation of the Moses Montefiore Hebrew School and Adas Israel Congregation. This information was provided by Joanne M Sher on July 22, 2013.
No images are available.
Family tree data for Abraham J Klatzky (1861-1933) and Joseph Salnovitz (1864-1942) are provided below. The descendents lists show two-generations.

source: Jack's Family Tree Database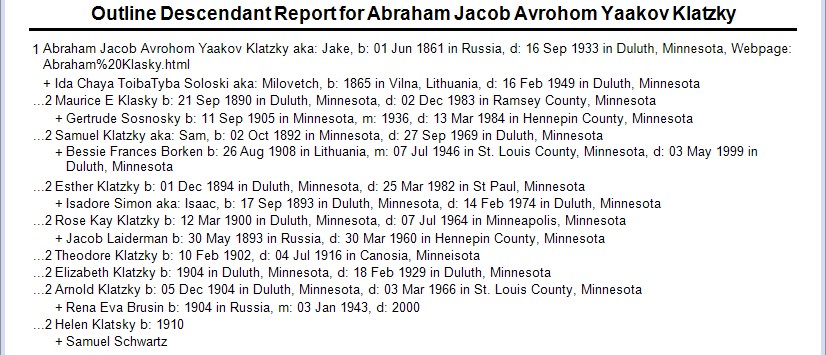 source: Jack's Family Tree Database



source: Jack's Family Tree Database



| | | |
| --- | --- | --- |
| Created by: Allan@Garon.us | Feedback always welcome! | Page created May 2022 |