Kassmir Turkish Baths - Duluth


There were several Turkish Bath parlors and health related clinics that were associated with the Kassmir family in Duluth. An early location perhaps operated by MZ Kassmir was in the McKay Hotel. According to Roisin Laskin, wife of Gary who was a grandson of Syl Laskin, "It does appear that when MZ Kassmir left for Pittsburgh, PA in about 1907-1908 with their daughter (Opera singer - Sophia Kassmir), the bath location was soon owned/managed by Samuel Kerness who had worked for MZ for years. He changed the name to Central Turkish Baths."
More information on the Kassmir baths is provided in the news clippings below.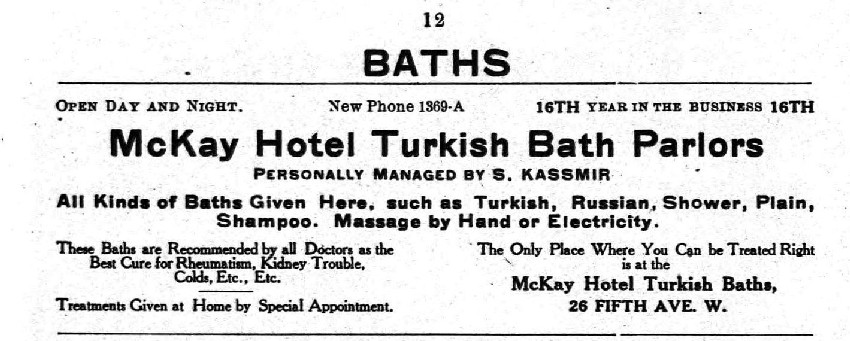 source: Duluth Directory Company - ad - 1909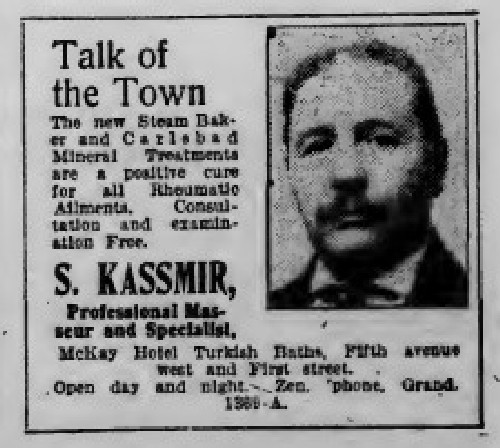 Duluth Herald ad - 1911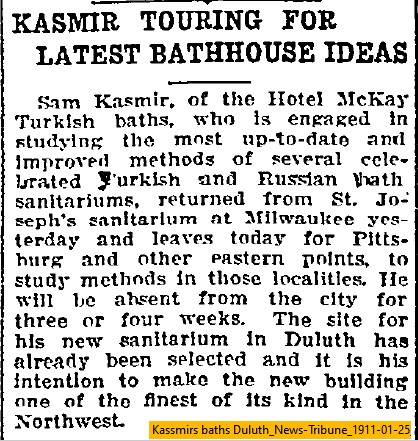 source: Duluth News Tribune - January 25, 1911


American Jewish World - Holiday Greetings - 1917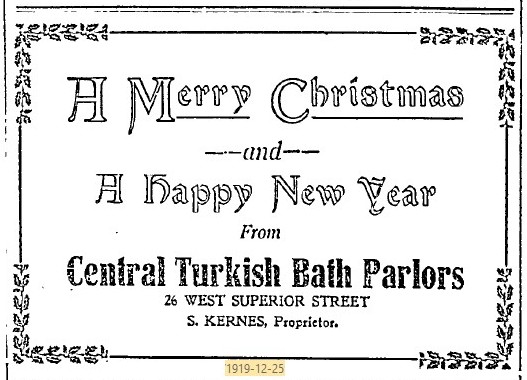 December 25, 1919




Kassmir listing from the 1925 Duluth Directory




source: Jack's Family Tree Database



source: Jack's Family Tree Database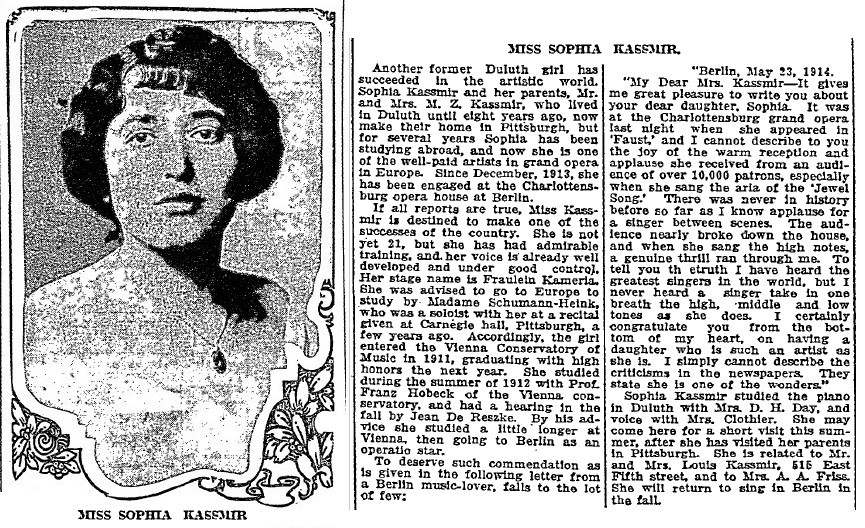 Sophie Kassmir Wexler, daughter of Marcus Z Kassmir, opera singer - 1914 - more about Sophie: click here




source: Duluth Central High School yearbook - 1922




| | | |
| --- | --- | --- |
| Created by: Allan@Garon.us | Feedback always welcome! | Page created May 2021; rev Jan 2022 |