James Orenstein & Company - Fur Goods - Superior


James Orenstein & Company was a fur goods store located in Superior at 1210 Tower Avenue. A 1898 advertisement for the store is shown below.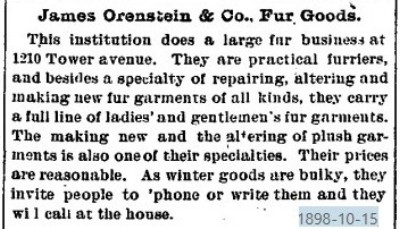 October 15. 1898


The James Orenstein (1871-1932) in our family-tree database was a son of Sophia Sipkins and Michael Orenstein. James was married in 1895 to Sarah Oreckovsky (1875-1968) and they had five children. Their first two children were born in Stillwater and Superior and the last three in Calumet. A two generation descendents list for Sarah and James is shown below.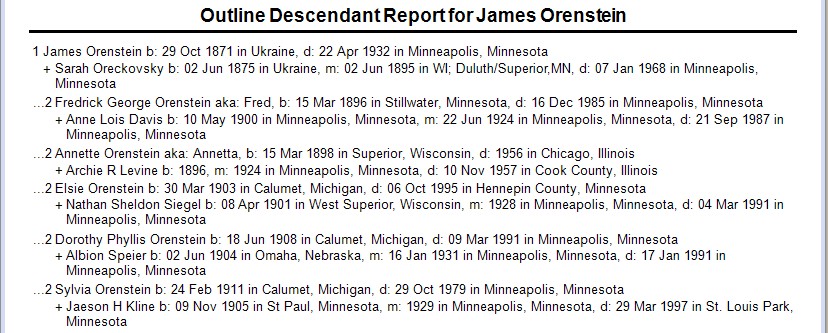 source: Jack's Family Tree Database



| | | |
| --- | --- | --- |
| Created by: Allan@Garon.us | Feedback always welcome! | Page created May 2022 |