Howard W. Siegel - Attorney - Eveleth


Howard W. Siegel (1909-1993) was an attorney. He practiced in Eveleth for most of his career, from 1936 until his retirement in 1989. An advertisement for his practice is shown below. Howard's obituary also shown below provides more infomation about his legal career.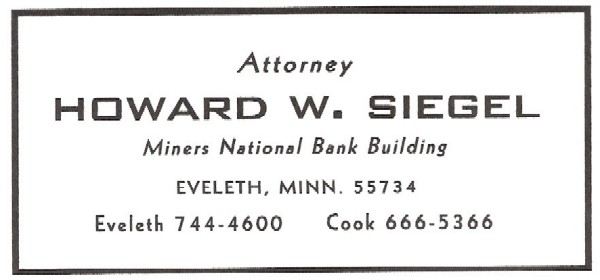 undated advertisement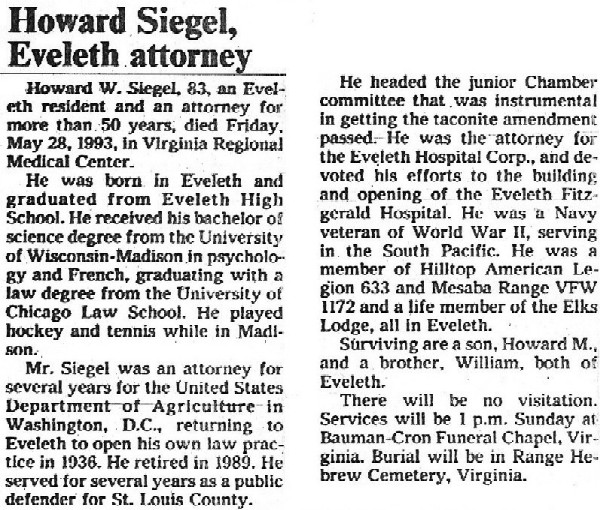 Duluth News Tribune - Saturday, May 29, 1993



Howard Woolfan Siegel (1909-1993) was a son of Belle Annie Woolfan Siegel (1886-1979) and Samuel Jack Siegel (1877-1957). Their webpage can be found here. A two-generation descendents list for Belle and Samuel is provided below.


source: Jack's Family Tree Database



| | | |
| --- | --- | --- |
| Created by: Allan@Garon.us | Feedback always welcome! | Page created June 2022 |