J. M. Gidding & Company - Duluth


J. M. Gidding and Company was a clothing and fur store in downtown Duluth. It was located on Superior Street at First Avenue West. The store was owned and operated by the Gidding family, sons of Simon Gidding. Jacob Mayer Gidding (1872-1940) was president and treasurer, Joseph Gidding (1884-??) was vice president and Nathaniel Gidding (1882-??) was secretary.
J.M. Gidding & Co. opened in March of 1904, according to Millinery Trade Review. The magazine noted before the store was set to open that it would be "devoted to the sale of dry goods, millinery and women's wearing apparel, which, in elegance of equipment and decoration, will surpass anything in that section of the country." Clothier and Furnisher magazine also reported March 1904 as opening month for Gidding's, noting the store would have "departments for clothing, furnishing goods, hats and shoes."
Advertisements for the store are shown from the dates indicated.



1914 Duluth Directory ............................................. 1918 in the Duluth Herald newspaper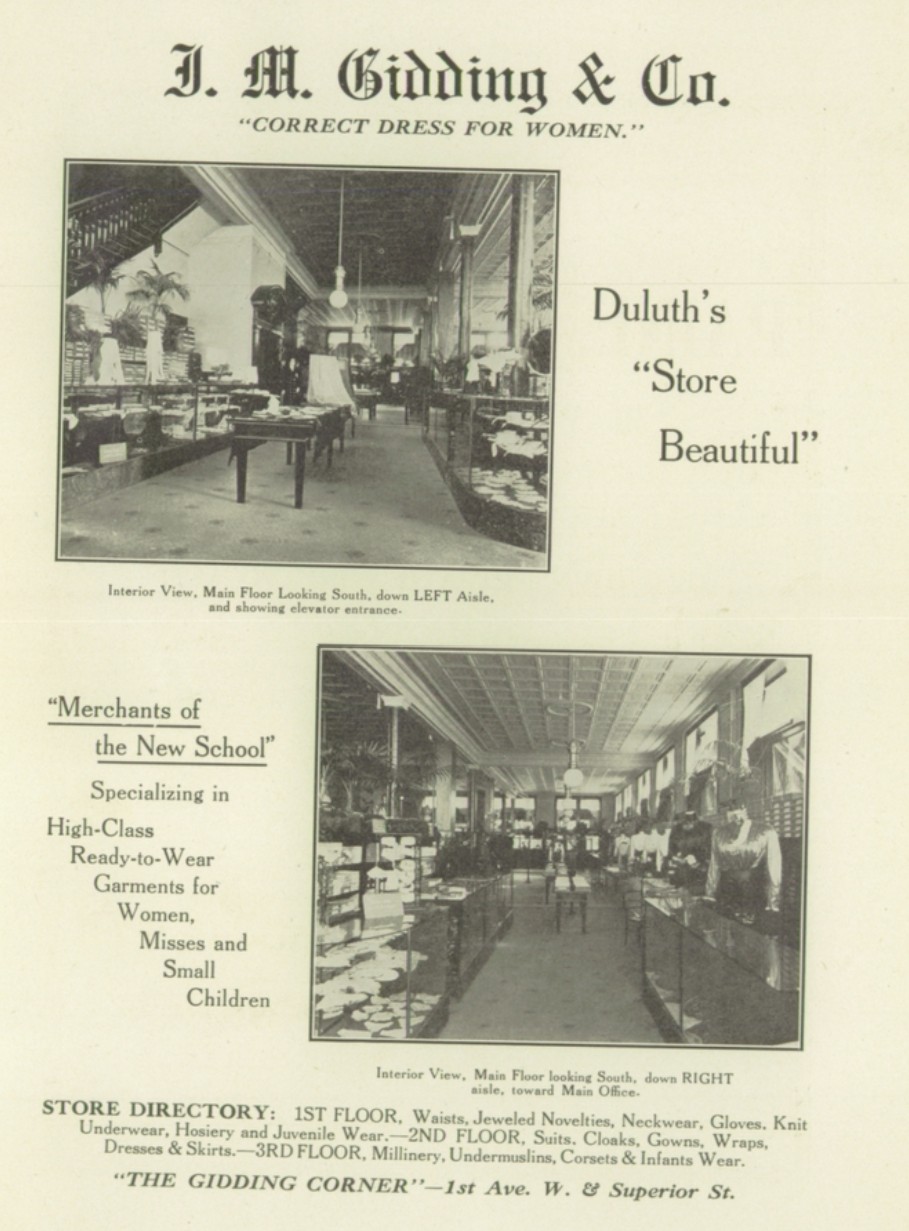 published in the 1910 Duluth Central High School yearbook



advertisement published in 1914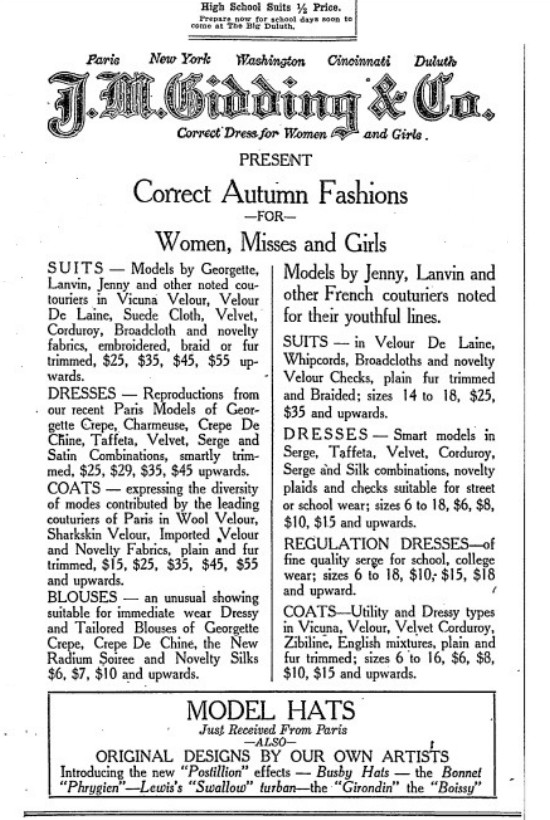 advertisement published in 1915


The Gidding's store is shown on the edge of this 1910 picture taken on the Knox Five and Dime Store fire.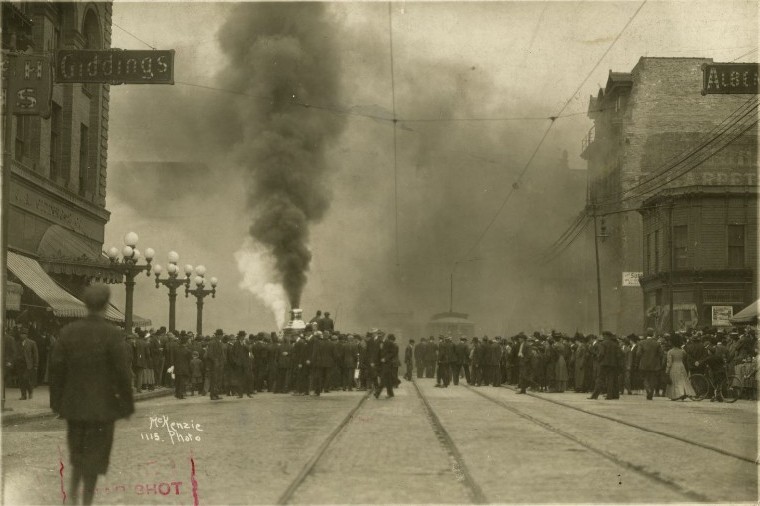 Fire in downtown Duluth in 1910
Source: University of Minnesota Duluth, Kathryn A. Martin Library, Archives and Special Collections - more info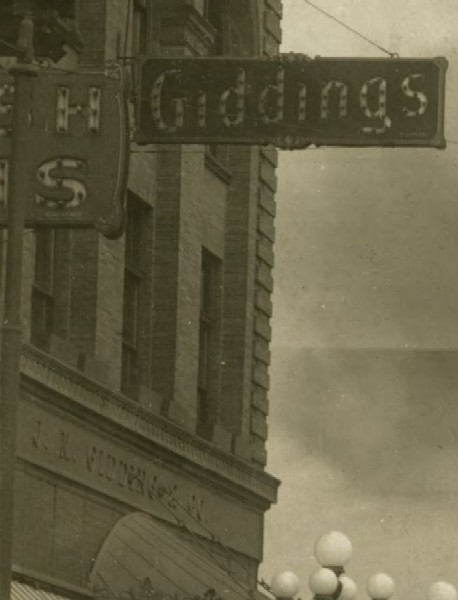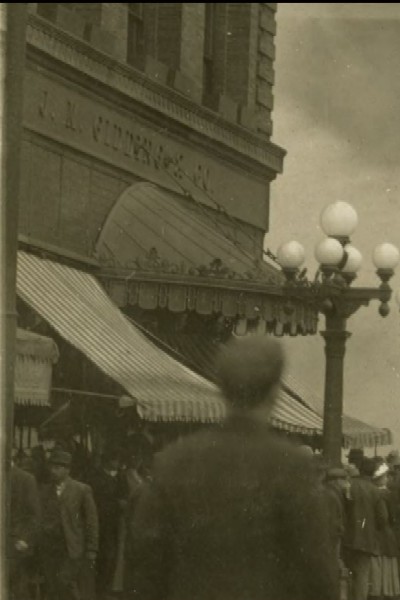 two zoom images of parts of the Giddings store front and signs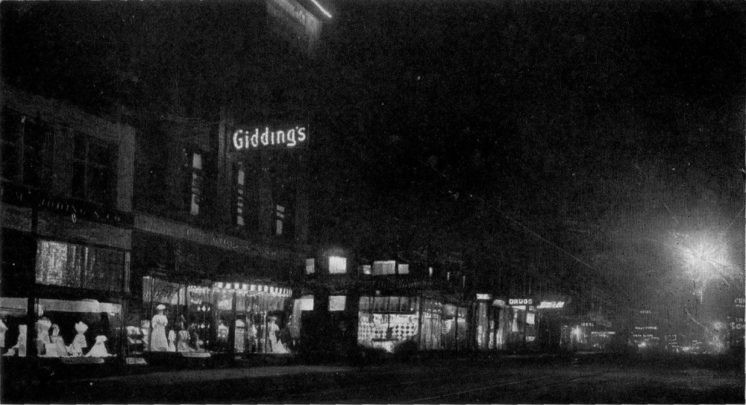 The Giddings store in Duluth, The City of Lights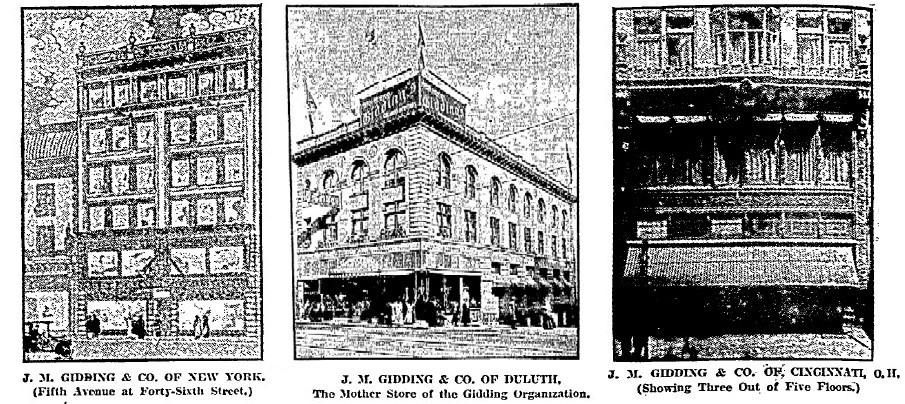 Giddings - Three Stores - taken from a 1912 advertisement




Jacob Mayer Gidding (1872-1940) was a son of Simon Gidding, one of five children. A two-generation descendents list for Simon below lists the kids.


source: Jack's Database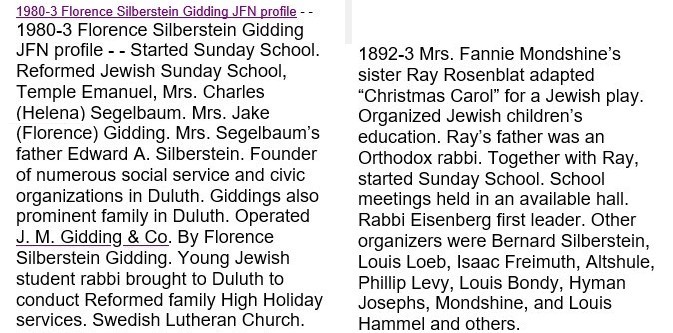 Jewish Federation News Profile - March 1980 - - more


Additional Gidding documents, large ads and news articles:
J M Gidding & Company - 1905 - full page ad - - click here
J M Gidding store opens in Cincinnati - 1907-1-13 News - - click here
Nathaniel Gidding buyer for J. M. Gidding & Co - 1909-03-05 News - DNT - - click here
Gidding Duluth, Mother Store of Gidding Organization - 1912-03-25 ad - - click here
Gidding, Nathaniel U. S. Passport 1915 p1 - - click here
Gidding, Nathaniel U. S. Passport 1915 p2 - - click here
Gidding, Nathaniel WWI Registration, wife Meryl Frank Gidding - - click here
| | | |
| --- | --- | --- |
| Created by: Allan@Garon.us | Feedback always welcome! | Page created Nov 2016; rev Mar 2022 |