G B Schneider & Co - Duluth


G B Schneider & Co was a restaurant in Duluth located at 4602 Grand Avenue. It closed in May of 2022 after twelve years as a staple in West Duluth. The owner was Gary B. Schneider.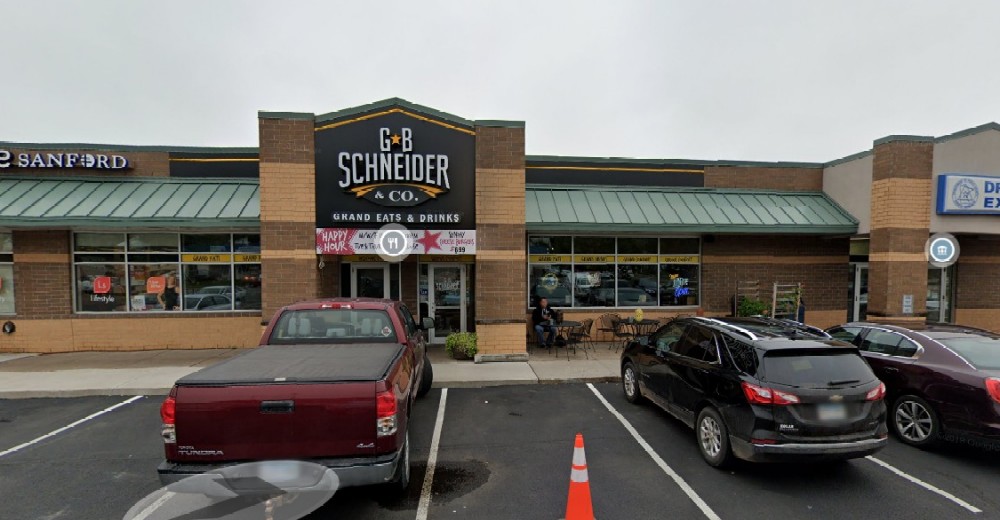 source: Google maps street view - September 2019 - - zoom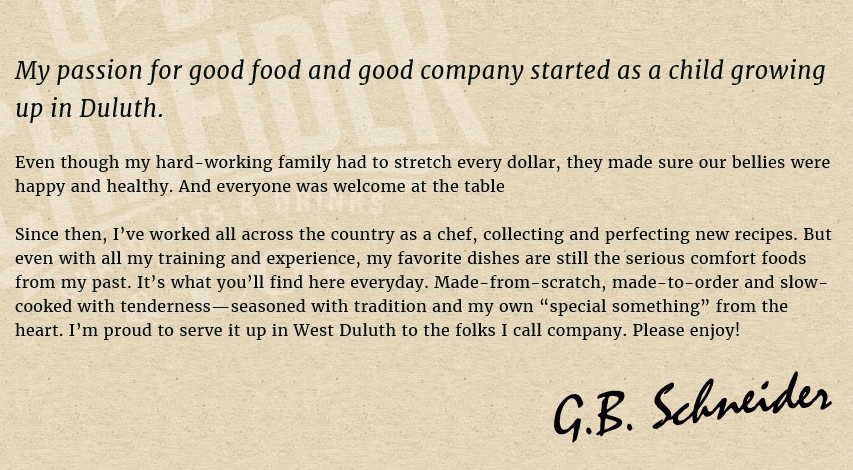 GBSchneider website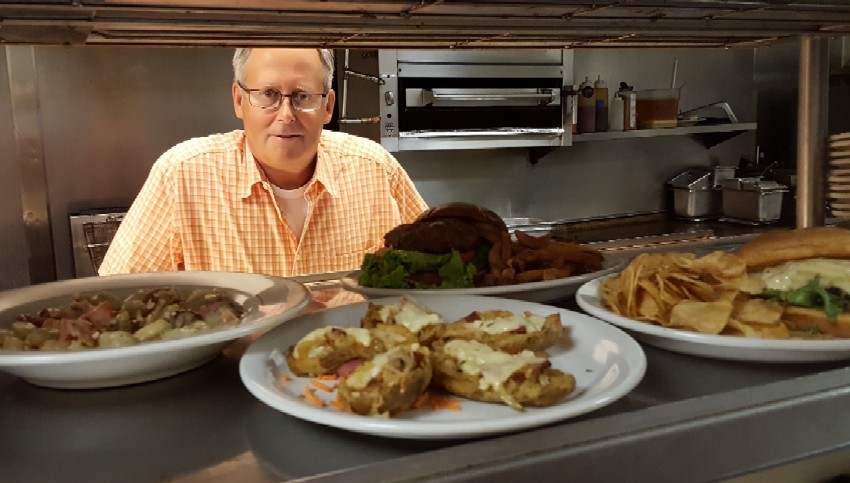 Gary - - source: Facebook 2022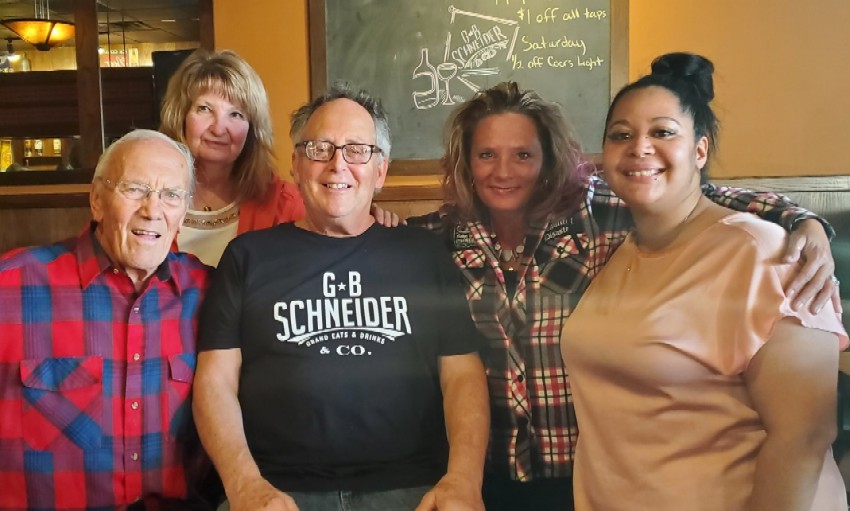 Gary at GB Schneider's with some of his favorite staff and his father-in-law at the final celebration party.
source: Facebook - May 10, 2022



source: Facebook - May 6, 2022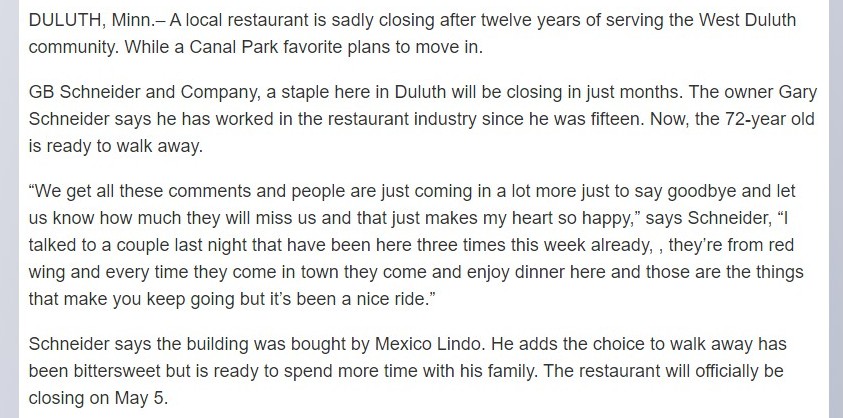 source: Fox21Online.com



Gary B Schneider (born 1950) was a son of Wilma Louis Miller Schneider (1917-1999) and Irving D Schneider (1916-1995). He is a nephew of Lena Schneider Meyers who along with her husband Jacob Meyers owned Meyers Meat Market in Duluth. Lena was a sister of Gary's father Irving. A pedigree chart for Gary is shown below.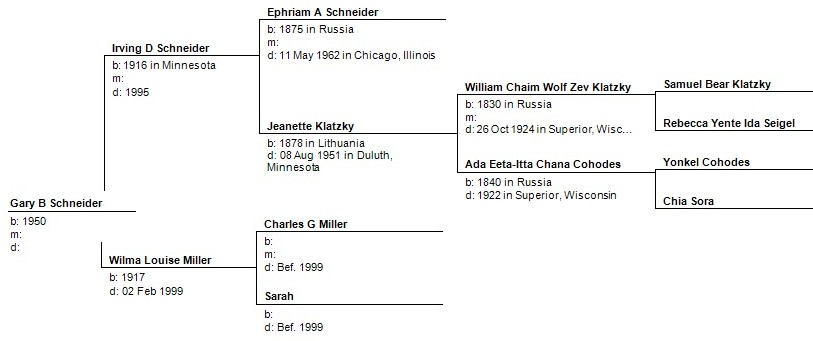 source: Jack's Family Tree Database



| | | |
| --- | --- | --- |
| Created by: Allan@Garon.us | Feedback always welcome! | Page created May 2022 |