Duluth Auto Wrecking - Eveleth and Duluth


Eveleth Auto Wrecking was a forerunner of Duluth Auto Wrecking. It was started by Ralph Munic before 1929 and later operated by Ralph and three of his four sons, Milton, Robert and Raymond. In 1945 he moved his family to Duluth and bought a gas station at 12th Avenue East and Fourth Street. More about Ralph and his businesses can be found in the Jewish Federation News article provided below.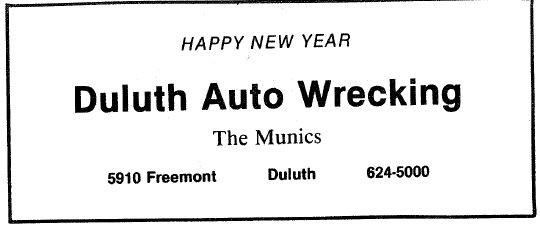 Jewish Fellowship News - 1985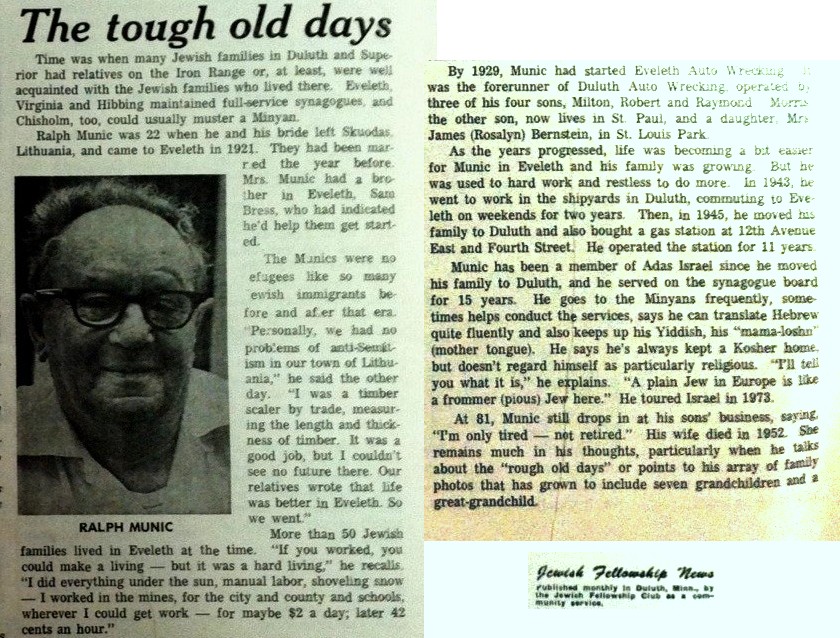 Jewish Fellowship News - October 1980


Ralph Harry Munic (1891-1997) started and owned Duluth Auto Wrecking. Ralph was married to Minnie Press (1895-1952) who was a daughter of Anne Chaichen and Ben Press. Family tree data for Ralph and his kids are shown below.


source: Jack's Family Tree Database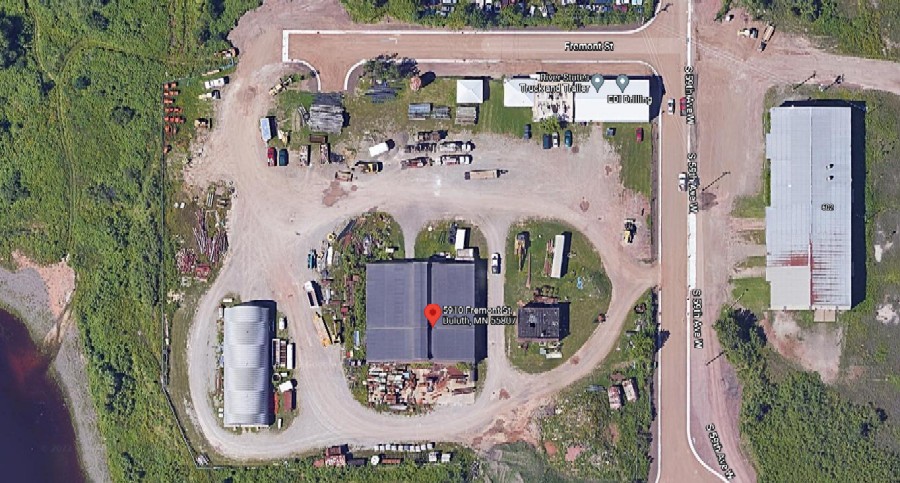 5910 Freemont Duluth - source: Google Maps







| | | |
| --- | --- | --- |
| Created by: Allan@Garon.us | Feedback always welcome! | Page created Feb 2022 |