Dr W L Medalie - Chisholm


Dr. W. L. Medalie was a dental surgeon in Chisholm according to the two 1940s clippings shown below. The ads were placed in the 1942 and 1943 Chisholm high school yearbooks.


1942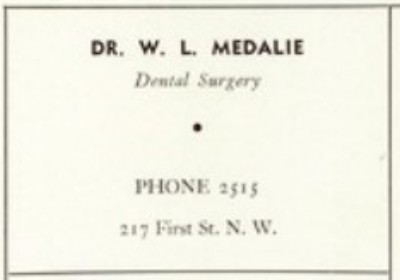 1943


Dr W L Medalie was probably William Louis Medalie who was born in 1893. He was a son of Beila Gluckman and Jacob Chotzer Medalie. Their two-generation descendents list is shown below.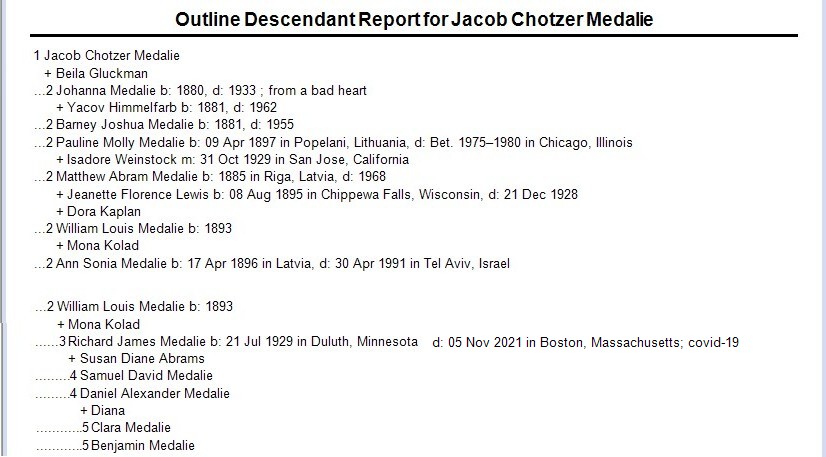 source: Jack's Family Tree Database



| | | |
| --- | --- | --- |
| Created by: Allan@Garon.us | Feedback always welcome! | Page created May 2022 |