Khaylee, Krypto and Ponce - The Coleman family
Garrett's Cousins Garrett's Friends


Khaylee, Krypto and Ponce are part of the Coleman family. Natalie Kremen Coleman is Garrett's dad's third cousin, once removed. They live in Grand Forks, North Dakota where Natalie is a veterinarian. They and Garrett are "cousins," related by way of the extended family tree of their two-legged companions.
The three four-leggeds are as follows:
The tan and white pitbull is "Khaylee". She is 6 years old.
The great Dane is "Krypto". He is 1.5 years old.
The cat is "Ponce". He is 12 years old.
The two-legged feathered family members are very sweet, 6 months old, and starting to lay eggs despite it being winter!
The info above and the pictures below were provided by Natalie in December 2017.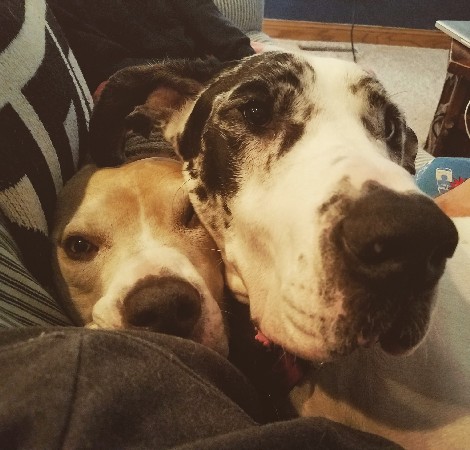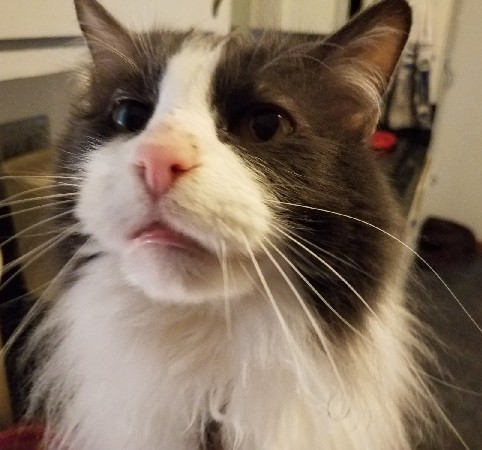 left to right: Khaylee, Krypto and Ponce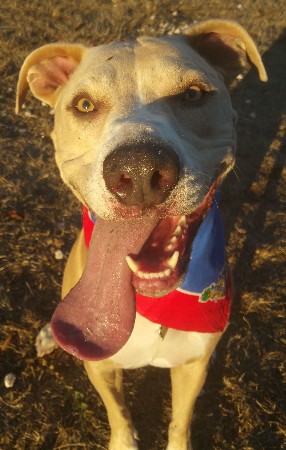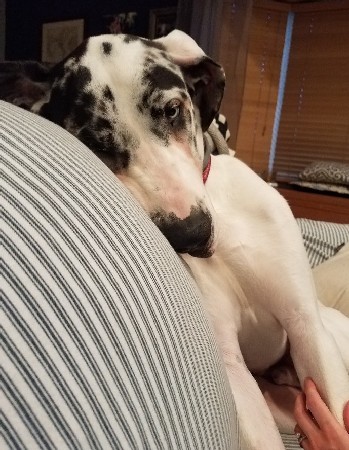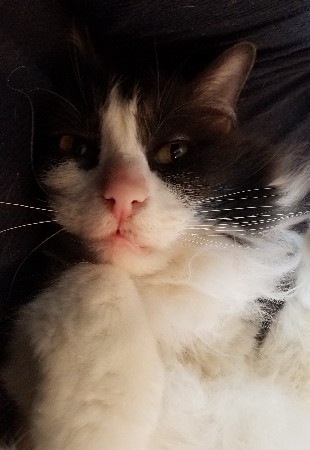 left to right: Khaylee, Krypto and Ponce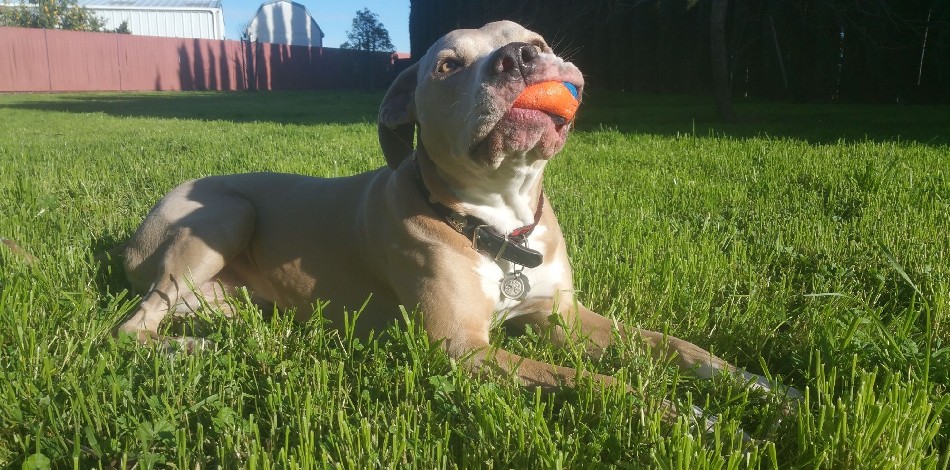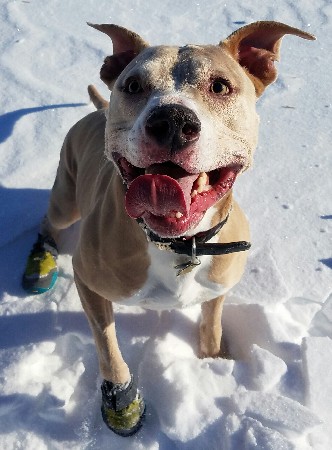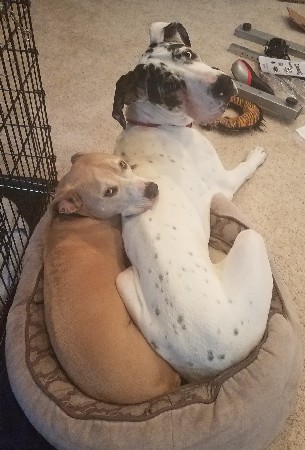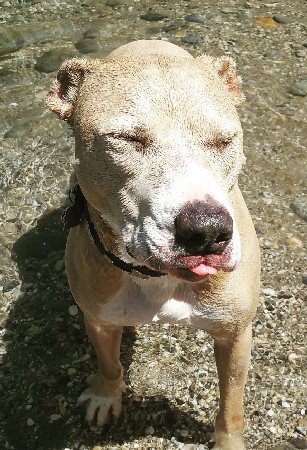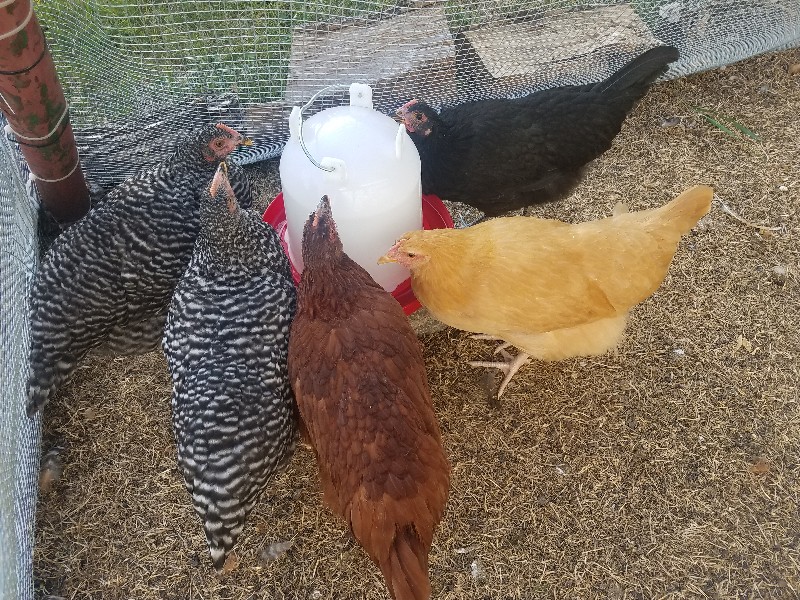 | | | |
| --- | --- | --- |
| Created by: Allan@Garon.us | Feedback always welcome! | Page created in December 2016 |