M. Codel Grocer - Duluth


M. Codel Grocer was a grocery store in Duluth. It was owned by Sarah and Morris Codel and was located at 232 East Second Street. Several newspaper clippings about the store are shown below.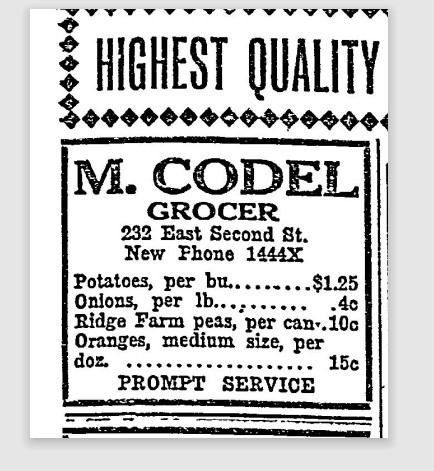 1917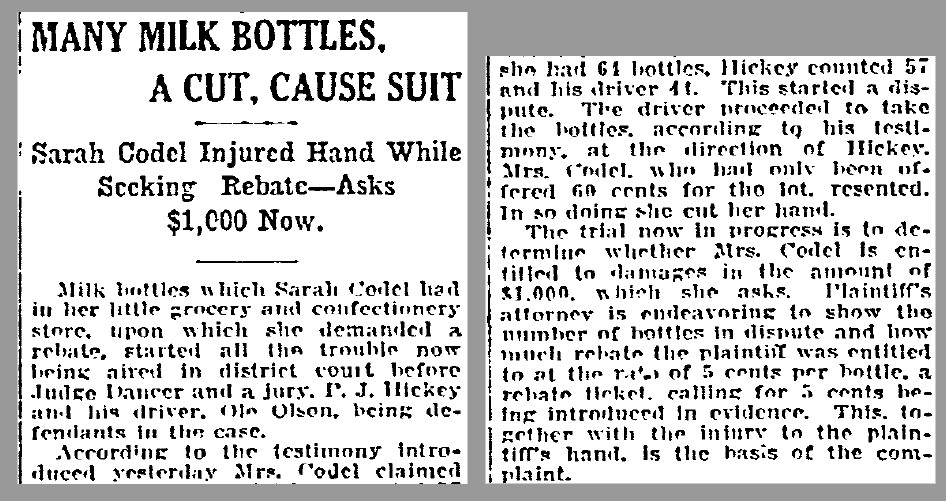 1917-05-17



Perhaps, Mr Codel later owned this Dry Goods Store in Hibbing - - Duluth News Tribune 1922-09-17



Morris Codel (1882-1969) was born in Russia and died in Los Angeles. He was married in St Paul in 1908 to Sarah Fagelson Fagel (1883-1961). He was her second husband. Morris and Sarah are listed with their children and grandchildren below.


source: Jack's Family Tree Database



| | | |
| --- | --- | --- |
| Created by: Allan@Garon.us | Feedback always welcome! | Page created Jan 2022 |