Bond Realty Company - Duluth


Bond Realty Company was located in Duluth; at one time it was at 332 West Superior Street. It was founded in the early 1950s by Mayer Stanley Segal (1925-2013) as a real estate, appraisal and financial services company. In the late 1970s, Stan took on is son-in-law, John Sillanpa, as a partner.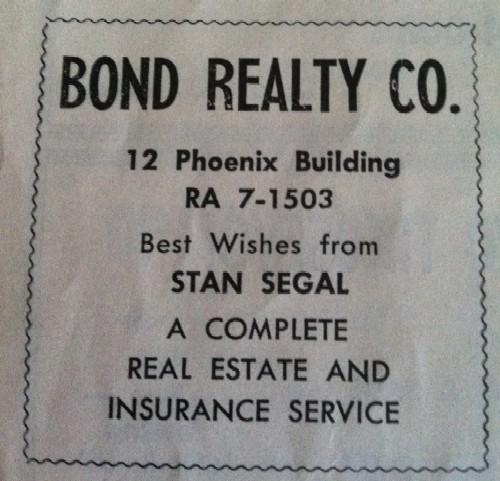 source and date unknown


Mayer Stanley Segal (1925-2013) was a son of Sarah Weinberg Segal (1900-1935) and Harry Albert Segal (1889-1967). Stan was married in 1950 to Barbara Diane Stilt (1931-2021) and they had two children. Stan's pedigree chart and a two-generation descendents list for Barbara and Stan are shown below. Stan's obituary is also provided below.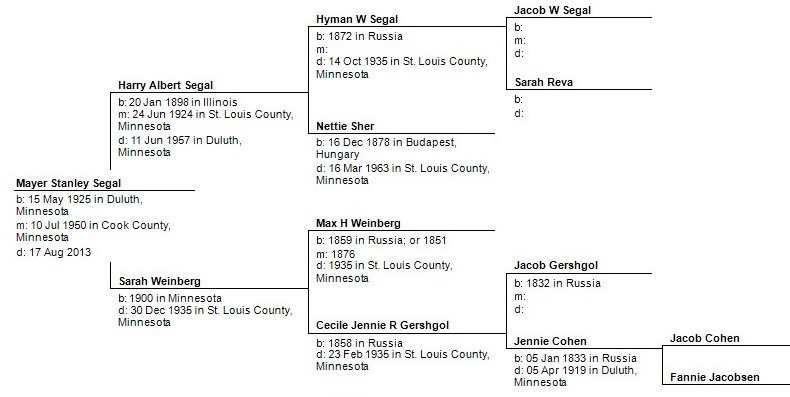 source: Jack's Family Tree Database
br>


source: Jack's Family Tree Database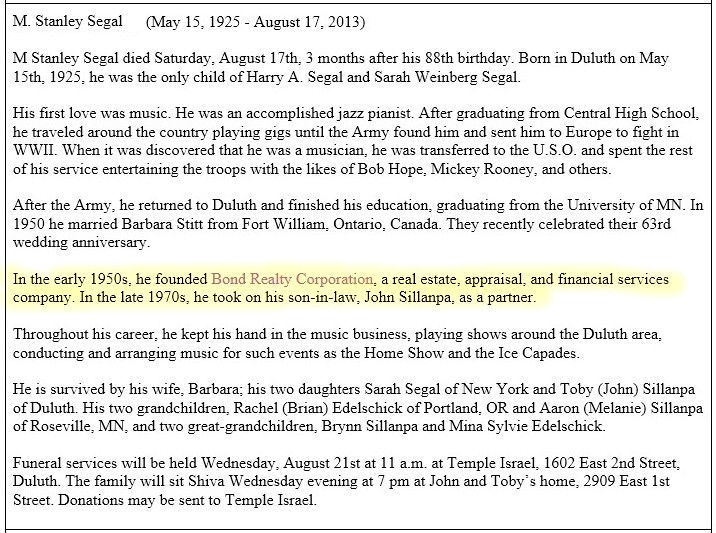 Mayer Stanley Segal obituary (1925-2013)



| | | |
| --- | --- | --- |
| Created by: Allan@Garon.us | Feedback always welcome! | Page created May 2022 |