Albenberg and Company - Duluth


Albenberg and Company was a dry goods store that started in Superior and moved to Duluth in about 1905. It was located at 105-107 West Superior Street. The store was operated by Max C. Albenberg (1864-1948). At this time, we have very little Albernberg family data in our family tree database.
Other clothing stores with the name Albenberg include Albenberg & Company in Superior, Miller-Albenberg in Duluth and Maurices-Albenberg in Duluth.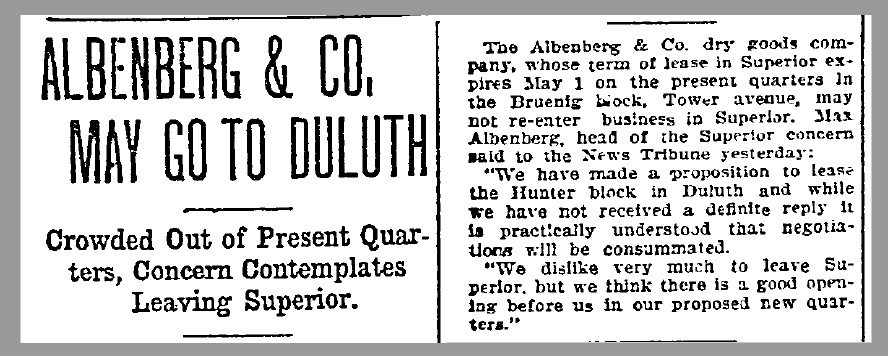 March 5, 1905
Most of the news article posted on this page had been pubished in the Duluth News Tribune.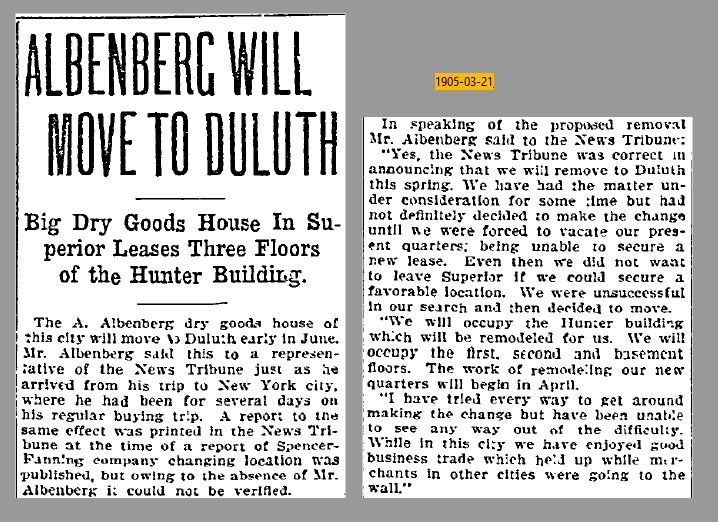 March 21, 1905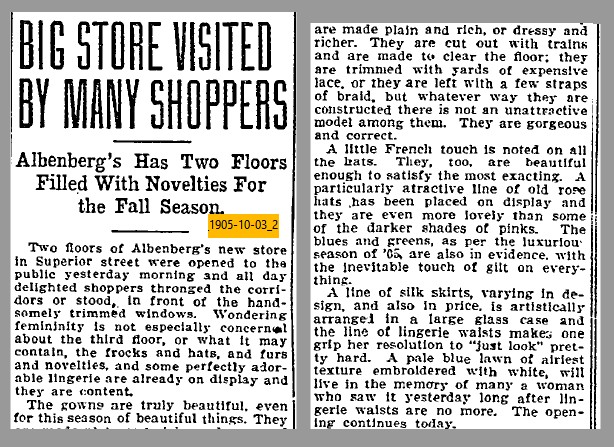 October 3, 1905


The following pictures show the Albenberg store and a larger view along Superior Street and Second Avenue West of upper side of the street. The photos were taken in about 1905 and are courtesy of the University of Minnesota Duluth, Kathryn A. Martin Library, Northeast Minnesota Historical Collections.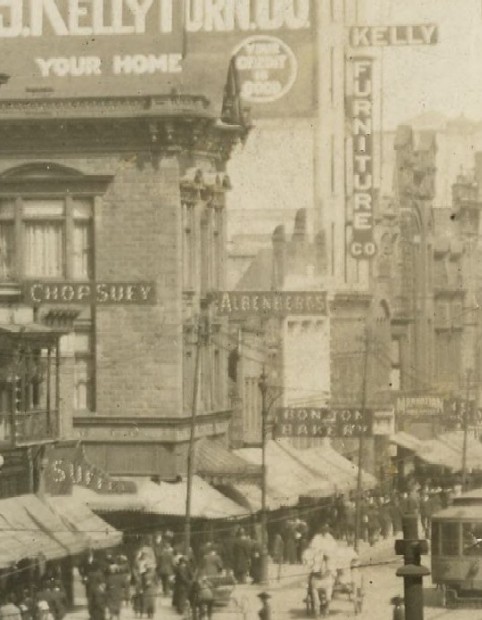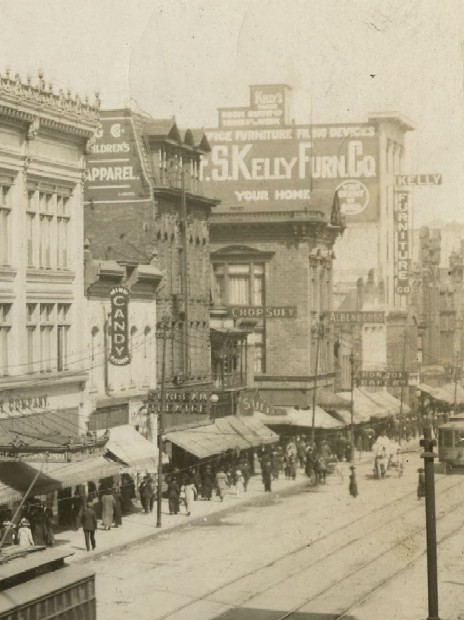 Albenbergs on Superior Street - c1905
The left image shows the Albenbergs store with its protruding sign.
The right hand picture includes the nearer store next to Albenbergs (with the three peaks) which is Miller-Albenberg.
The entire picture of the Superior Street view is shown below.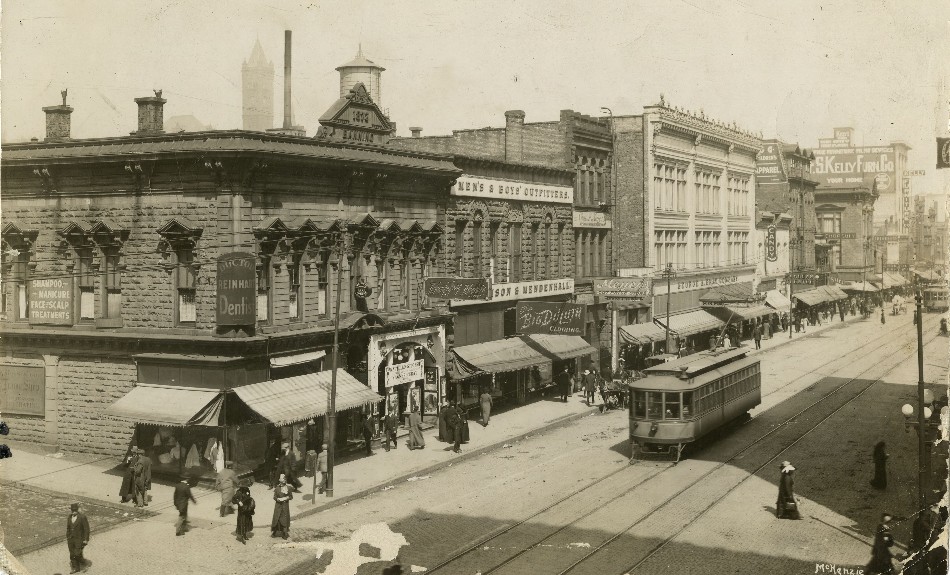 Superior Street view in c1905 showing where both Albenbergs and Miller-Albenbergs stores. - hi res


May 5, 1906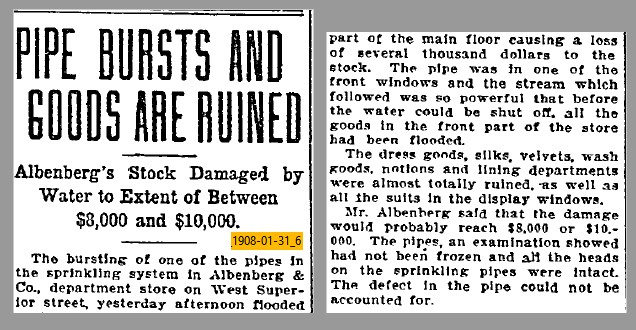 January 31, 1908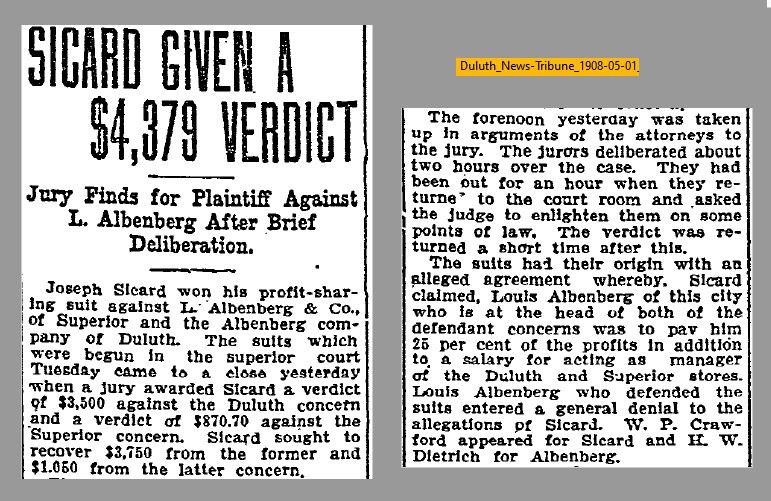 May 1, 1908


April 4, 1909


April 4, 1909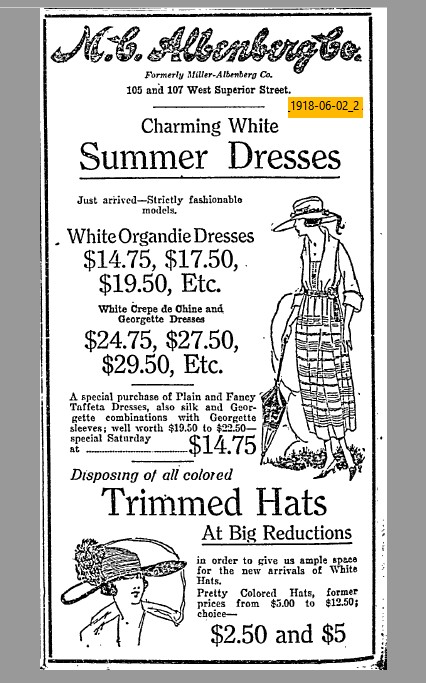 June 2, 1918
Note that M. C. Albenberg Company was formerly Miller-Albenberg Company.


July 10, 1941



Oct 1951



The following Albenberg family tree data are from our database.


source: Jack's Family Tree Database




Albenberg Obituaries



list of Albenberg obits from the Duluth Public Library Index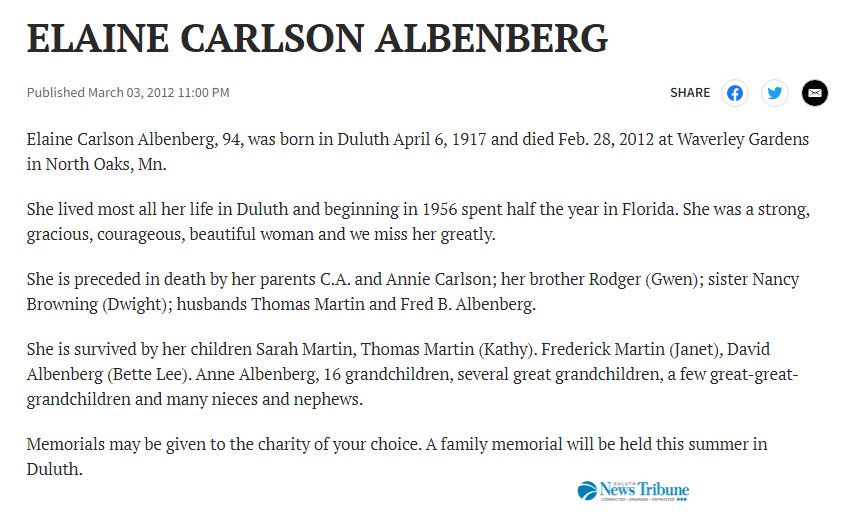 Elaine Carlson Albenberg obit - - 1917-2012



| | | |
| --- | --- | --- |
| Created by: Allan@Garon.us | Feedback always welcome! | Page created Mar 2022 |