Aero Design & Mfg Co Inc, DBA Aerostich - Duluth



Aero Design & Mfg Co Inc, DBA Aerostich, was founded by Andy Goldfine in 1983 in Duluth. Aerostich developed and sells a completely new type of textile-based gear for motorcyclists. Currently they offer many models of size-graded riding suits, jackets and pants, and provide extensive alterations and repair services. They are located at 8 South 18th Avenue West in Duluth. More about Aerostich can be found on the Aerostich website at www.aerostich.com.

Founder Andrew (Andy) Abe Goldfine was born in Duluth in 1953. He is a son of Lillian Rae Falk and Manley Melvin Goldfine. A summary of information about Andy is shown in the Wikipedia clipping below. There is more on the full Wikipedia page at https://en.wikipedia.org/wiki/Andy_Goldfine. Further information about and pictures of Andy can be found on Andy's page in the password protected section of this website.




source: Wikipedia, the free encyclopedia



More information about Aerostich is provided in the clipings from their website (www.aerostich.com) below.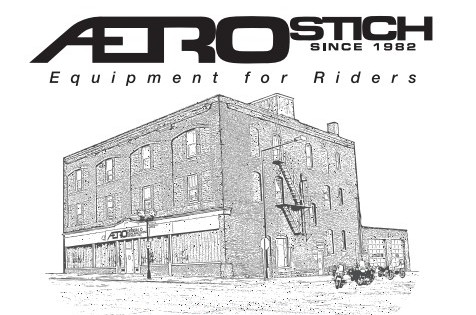 more at the source: www.aerostich.com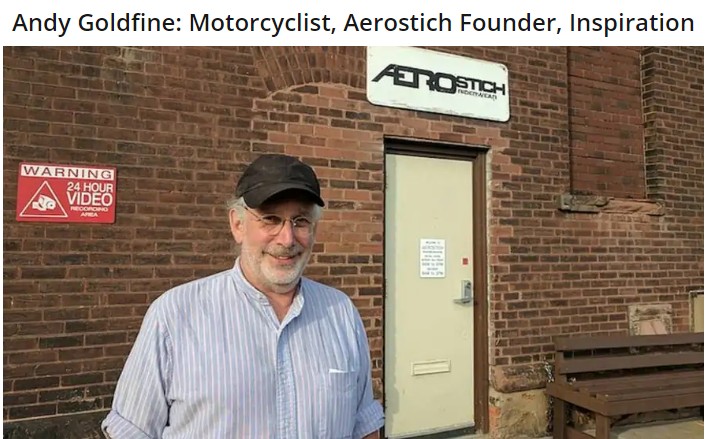 source: rideapart.com


Click here for information on how to request access to the password protected pages of this website.







| | | |
| --- | --- | --- |
| Created by: Allan@Garon.us | Feedback always welcome! | Page created Dec 2021 |