Abby's Pharmacy


Abby's Pharmacy was located on the northeast corner of Fifth Street and Ogden Avenue in Superior. It was started by pharmacist A B Averbook as described in the three news articles below from 1912 and 1913.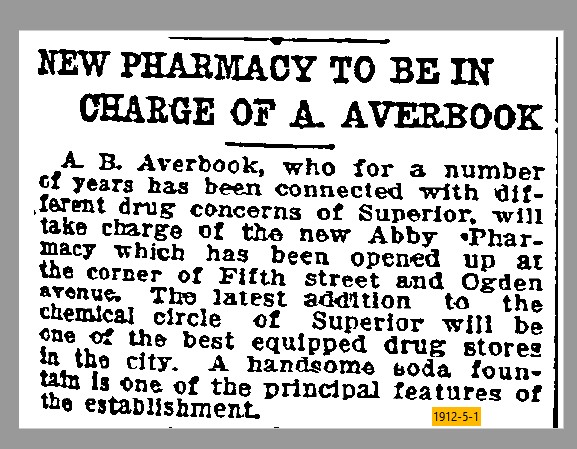 Abby Pharmacy - A B Averbook - 1912-5-1


_____________________________

continued below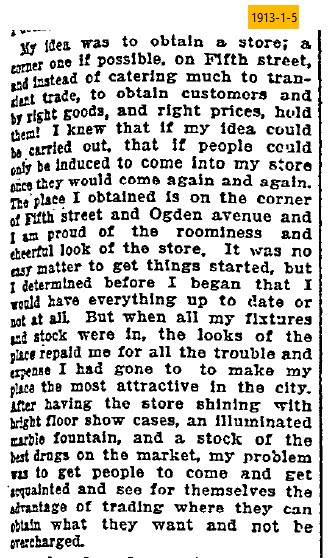 continued below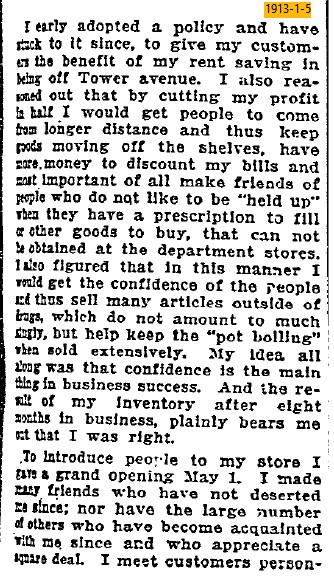 continued below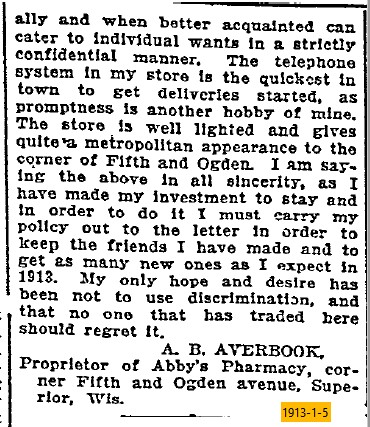 Authored by A B Averbook of Abby Pharmacy - 1913-1-5

_____________________________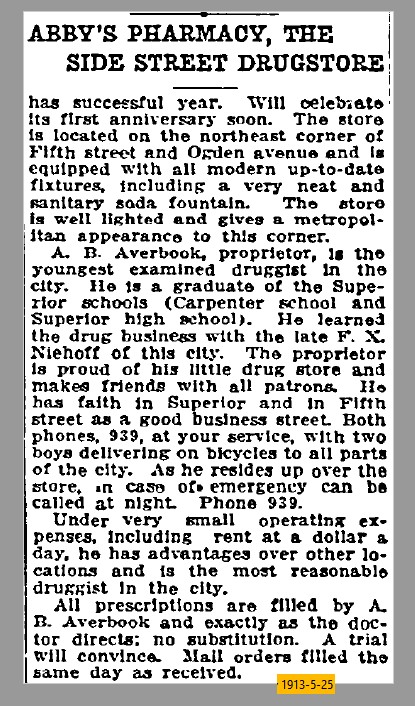 Abby Pharmacy - 1913-5-25



Abraham B Averbook (1889-1965) was a son of Sarah Oreckovsky and a grandson of Abraham Oreckovsky. Abraham's brother Joseph Mandel Averbook (1994-1981) owned the Jos M Averbook Company in Dululth. Abraham and Joseph and their siblings are shown on the two-generation descendents list below.

More is shown on a three generation descendents list on the attached pdf file.
source: Jack's Family Tree Database



| | | |
| --- | --- | --- |
| Created by: Allan@Garon.us | Feedback always welcome! | Page created Jan 2022 |