Holiday Breakfast with the Dogs - Christmas 2015
ButtBook

The dogs with their two-legged companions celebrated a Holiday Breakfast at the Wildcat Grill at Arizona National on Christmas Eve morning 2015. The grill is now referred to as the 9th Hole Grill. Breakfast was attended by 14 people and 11 dogs. Pictures taken during breakfast are shown below.

Click on the following links to see pictures from previous Christmas Breakfasts with the dogs: 2010 2011 2012 2013 2014 .



the dogs, left to right: Jasper, Coco, Garrett, Chreme, Cappy (also, Toby, River, Allie, Sadie, Sam and Benji but hidden from the camera)
full picture at hi res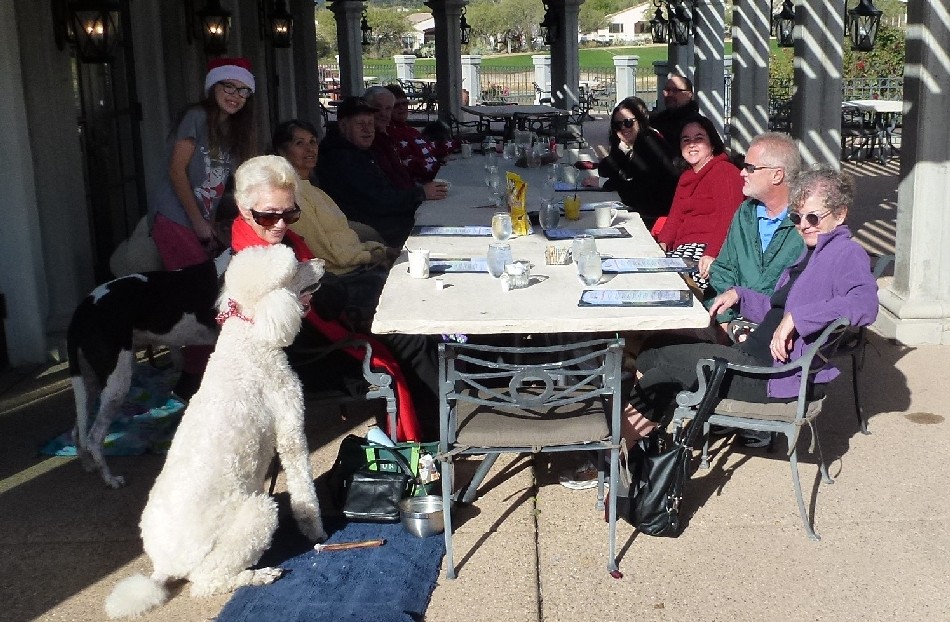 River and Sam shown, others hidden - full picture at hi res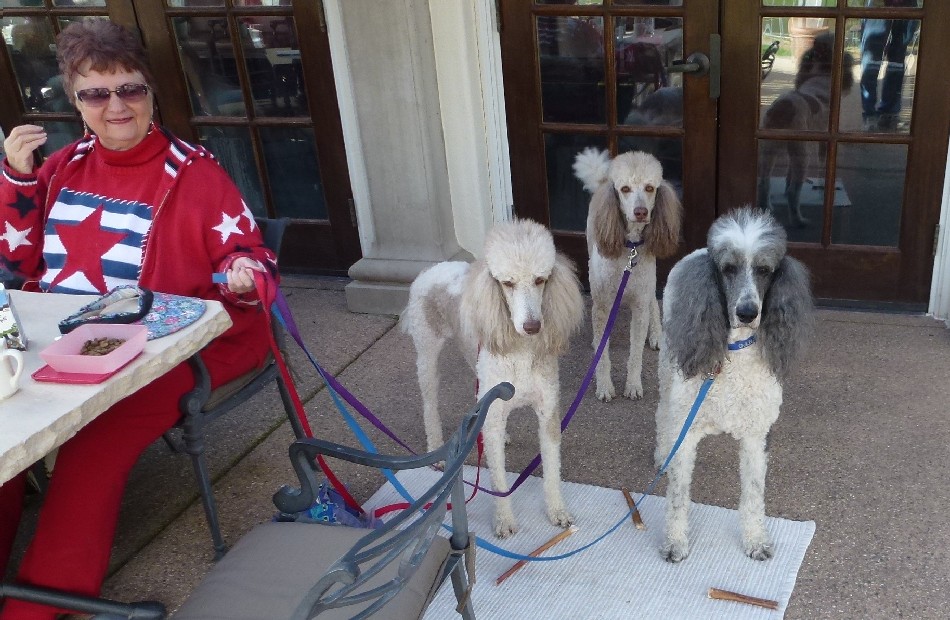 Coco, Cappy and Garrett - zoom - - Click here for more pictures of Garrett, Coco and Cappy.

___________________________________________________
Although not here in December, August 2015 pictures of Nadia and Aaron are at: click here.






| | | |
| --- | --- | --- |
| Created by: Allan@Garon.us | Feedback always welcome! | Page created in December 2015 |