Robyn Maldonado Travels to New York and More
Robyn retired in April 2016 and started her great adventure to New York in May. The following are images that she shared along her journey. bottom of page
Day one

...lost an earring, wacked my bumper...still smiling, so all is well. - - My Plus 1


Petrified wood...didn't fit in the car, so no souvenirs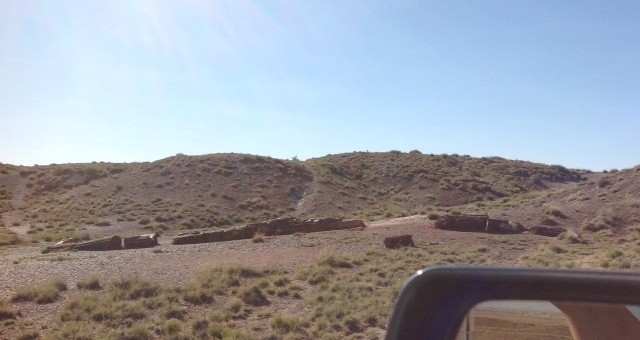 That was one hell of a tree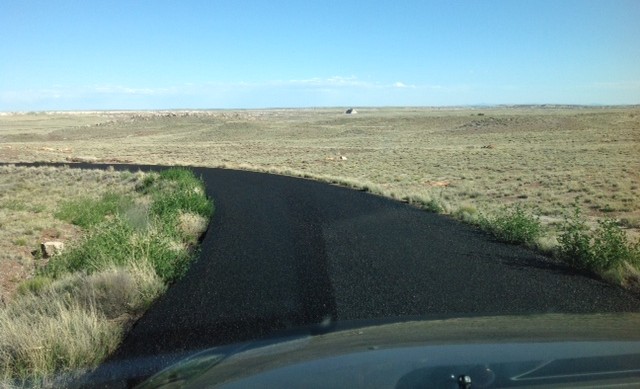 Looks like a road to nowhere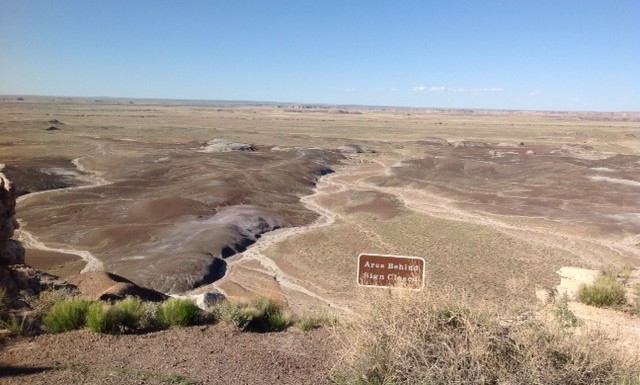 Yeah...let me know who is gonna walk out over the cliff...then again, there is always someone...


Painted desert


Formations are called tepees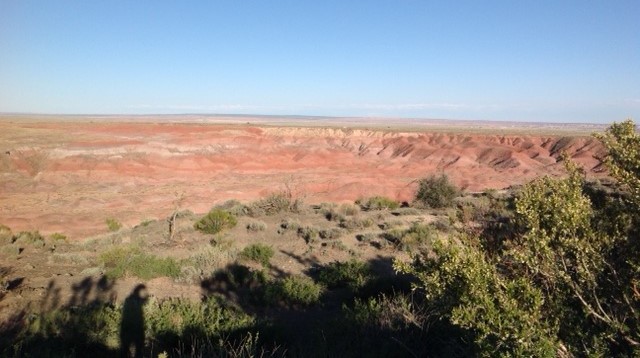 Can't capture how vast all this is with an iPad


Ok, so you can find anything on RT 66 ... check out the pay phone and the lighting over it.
I just got gasoline, passed on the 30 pack of busch's...maybe tomorrow....

Day two
Wonderful Friday the 13th...stayed in the historic old town district in Albuquerque all afternoon.
Tomorrow is my long day...8+ hours on the road
If you get a pic it will probably be of me, horizontal with the boy, in the bed after all that driving
It was that or Amarillo, Texas...nope

Church in Old Town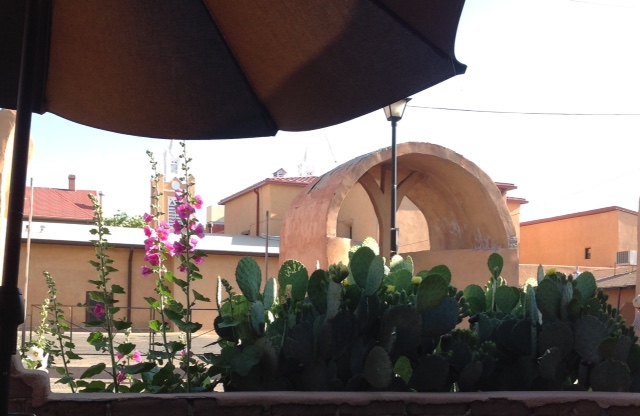 La Placita


My dinner view at the Church Street Cafe...hollyhocks and prickly pear cactus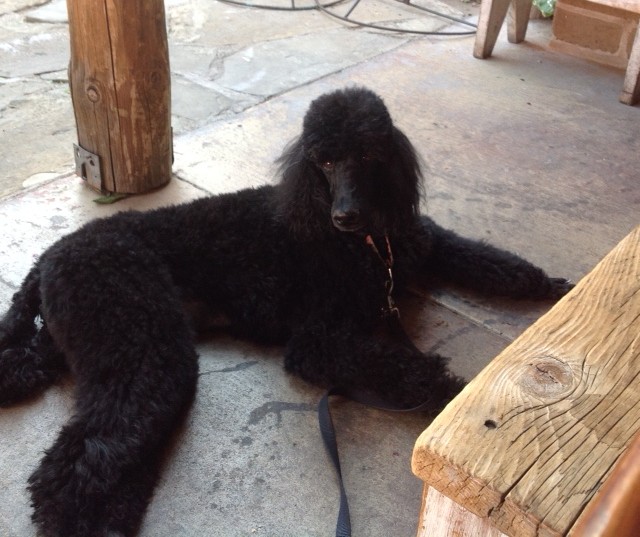 Remy's vantage point


NM style...left to right...chips/salsa...a relleño, cheese enchilada con chili verde,
vegetarian tamale, calabacitas, frijoles ....
couldn't take a picture the sopapilla cause it was covered in honey...and so were my hands! Shame on me
yummmmmmm


Wonderful to know that even though I'm traveling we are all looking at the same moon


Remy at a blue grass concert in the plaza this evening


Bed hog boyfriend

Day three
no pictures sent from day three
Day four
Traveled from Oklahoma City to Springfield Missouri...great day... Remy loved the ride through the countryside,
the cave (we got to sit in the lead jeep) and a visit to the bass pro shop (hey, it's the biggest in the US)....

This is the country road leading to Fantastic Caverns...Amalia & Dominick would love the roller coaster ride these babies can give!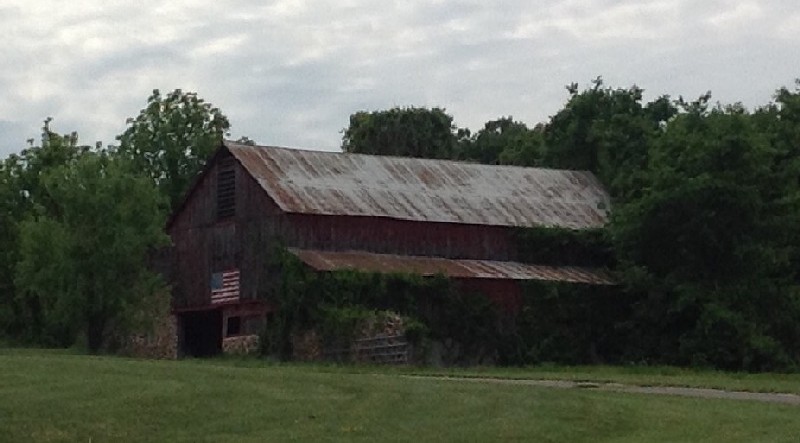 Very picturesque scenery...drove for an hour all around just enjoying...


Ceiling of the cave with stalagtites forming from cracks to the surface


Looking back to the room we just drove out of


Another ceiling...there was one tiny little bat up there but he was so little didn't show up...


Columns with flow over them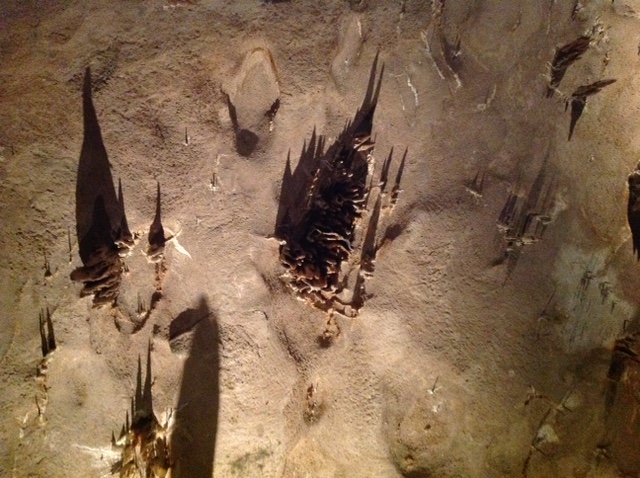 no text


no text

Plan B
Too much rain to sit in a big city hotel, or take the river boat cruise...oh well
so, we blasted past St Louis and ended up in Terre Haute, Indiana.
Now more than half way through the trip east. Set up to stay in Zanesville, Ohio tomorrow night
and then a couple of days in Amish country
Driving east on I44 past the Gateway Arch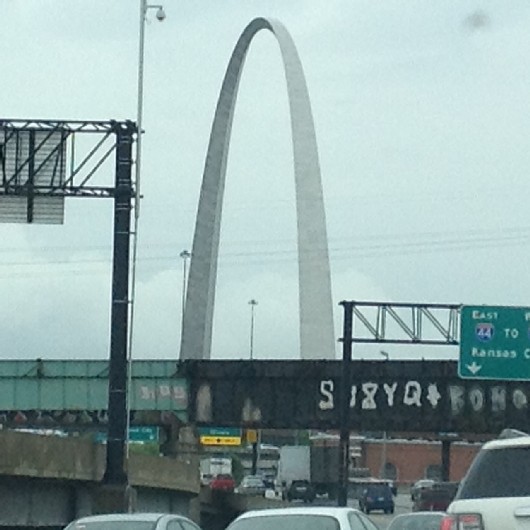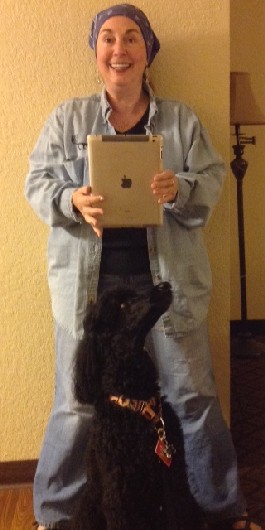 About 200 miles left
Third day of rain, grey skies, and long drives. I'm in Amish country and hoping for some sun tomorrow...
I've been spoiled by beautiful, clear blue Arizona skies and warm weather...my hands and feet are frozen with 45-55 degree, wet days...
After a week on the road I am getting a little weary/lonely...miss my crew... but excited to be having this new start and, hopefully, some adventures!
Today's highlight...a billboard that said, "Lust will take you to Hell".....I felt grateful that I packed all my summer clothes!



View from my window today



Sunny Skies
...hurray...just what I needed! There is even some warmer weather...I can do 60's!
I'm off to see Bird in Hand and enjoy Intercourse and possibly Passion....with the first two I'm sure the latter is inevitable,
they're all around the same area (sorry' but this cracks me up)... Pics tonight for sure!


200 miles left
Had a great day in Lancaster County. In and out of little towns, backroad driving, blue skies,
and more acres of open fields ready to plant than I could have imagined...beautiful and serene.
Leaving tomorrow to drive the last 200 miles to Long Island...not so serene, but what I've wanted and waited to do for a very long time.
Have already put on about 2300+ miles since last Thursday.
What a wonderful start to my next adventures and a reminder that I/we can do anything we set our minds to!
Thanks for taking the trip with me...and for the notes and calls that kept me company just when I needed it...love to you all



Loved seeing their "plain" clothes hanging out to dry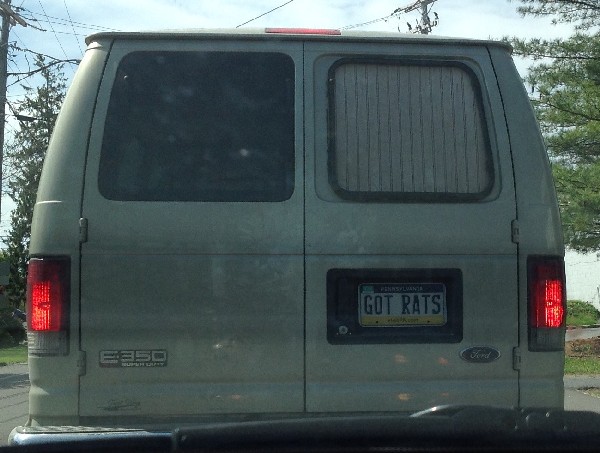 ...I hope not!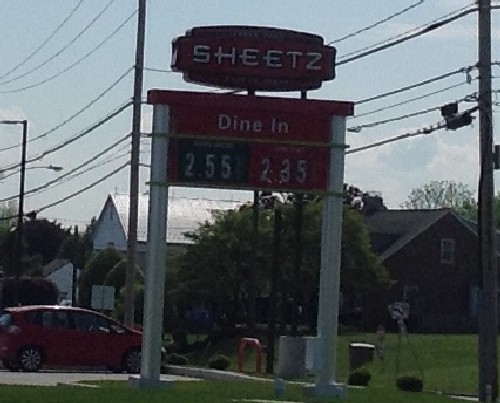 What is it with the gas station names out east? David...this is as bad as doodie food!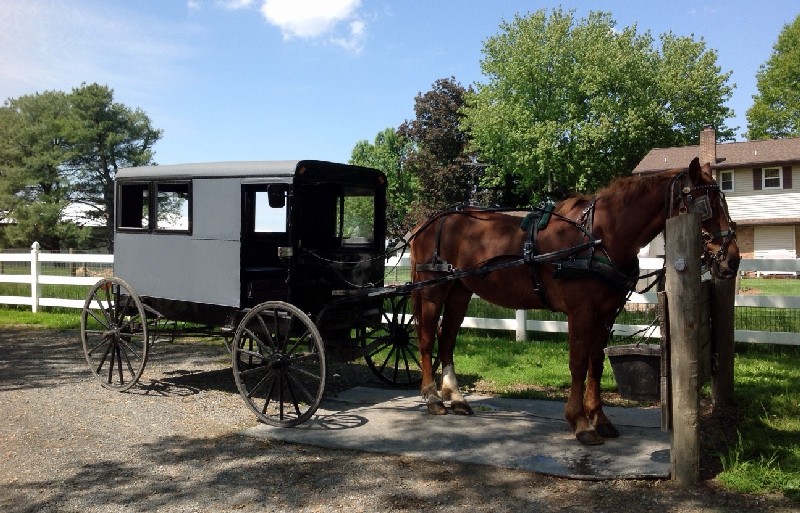 Highlight of the trip...that's my buggy and that's Charley ...the engine that took me on a 1.5 hour ride around in and around Amish country
...I hope to hear his soft clip clopping when I climb into bed tonight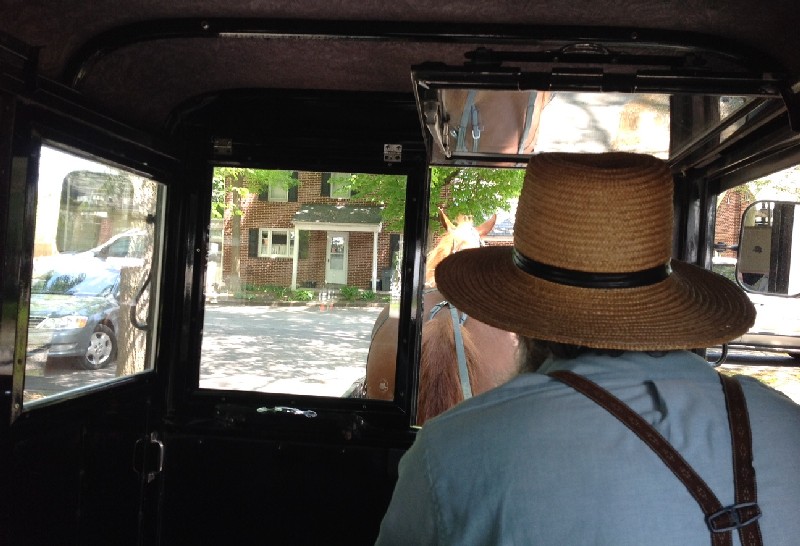 That's Earl...he owns Abe's Buggy rides in Bird in Hand
...along with the ride, he shared his Amish background, pointed out their farms, schools, homes, etc
and talked about the changing church, the future for their culture, the Mennonites,
and even laughed about the town names and where some came from.
He brought me to a milk farm, a goat farm for cheese, and a few farm stands for yummy fruit...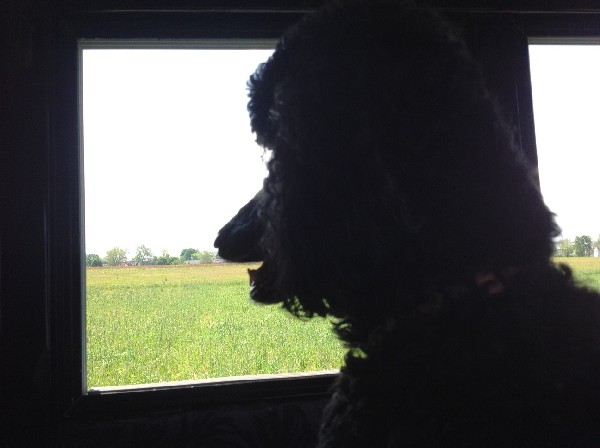 Remy was great. He loved the ride, behaved when I got out at stops, and made friends with Charley


A one room school house for all grades up to 8th


And a stream runs through it


Window of the buggy making the perfect frame for a big milk farm...anyone know what they store in the silos?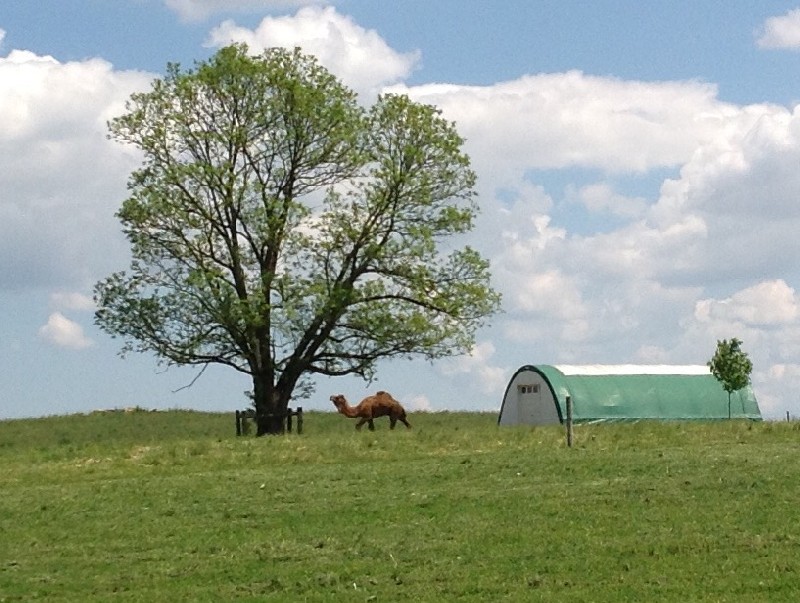 Yes...a camel...they milk them, too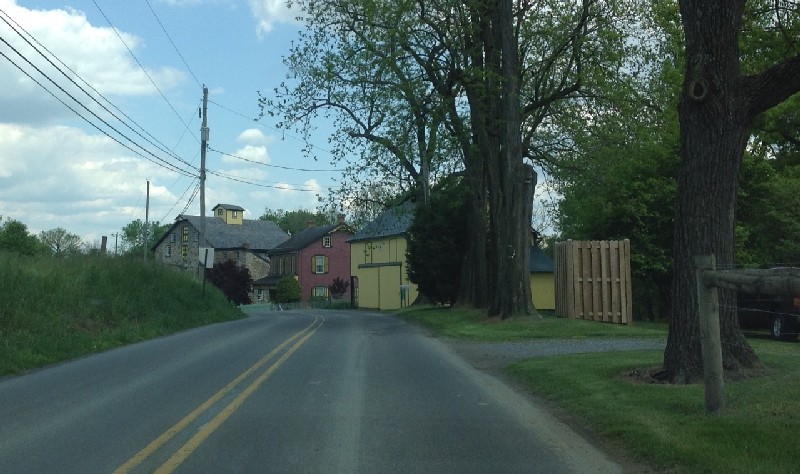 Isn't this a great looking turn in the road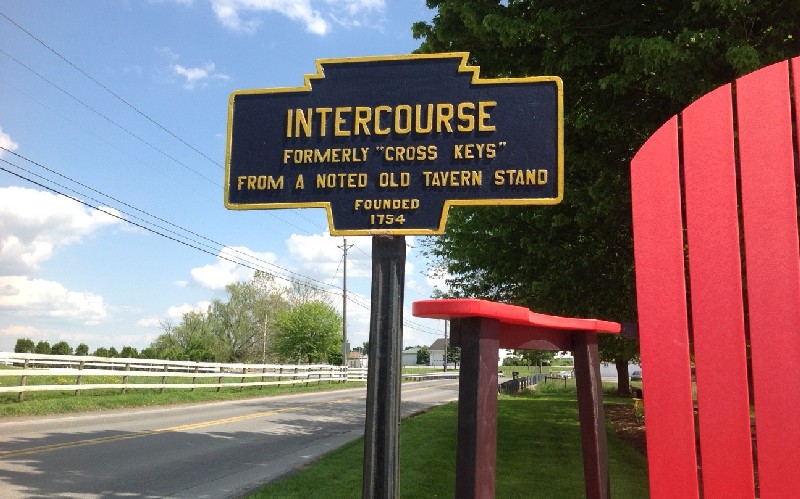 What can I say...


clematis for Barbara and Bob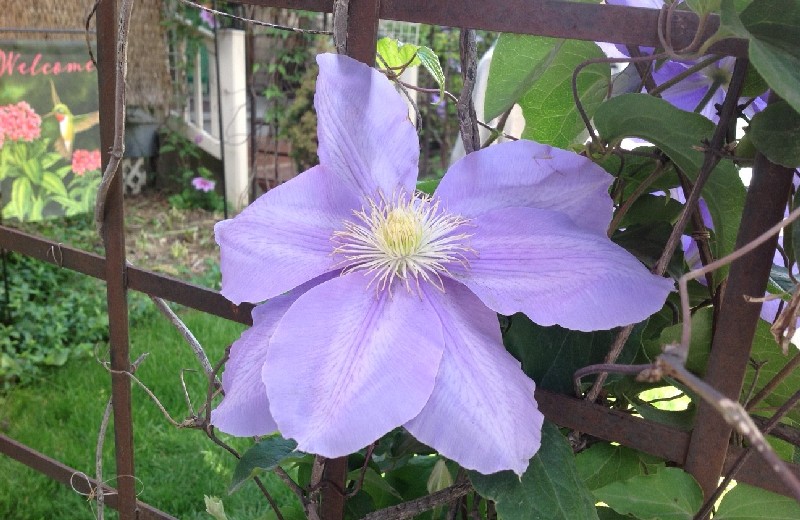 By the way, these were at Lupe's - a Mexican gift shop - along the way
....there's a story (isn't there always) about how Lupe ended up in PA....and how I ended up in her shop...that's for next time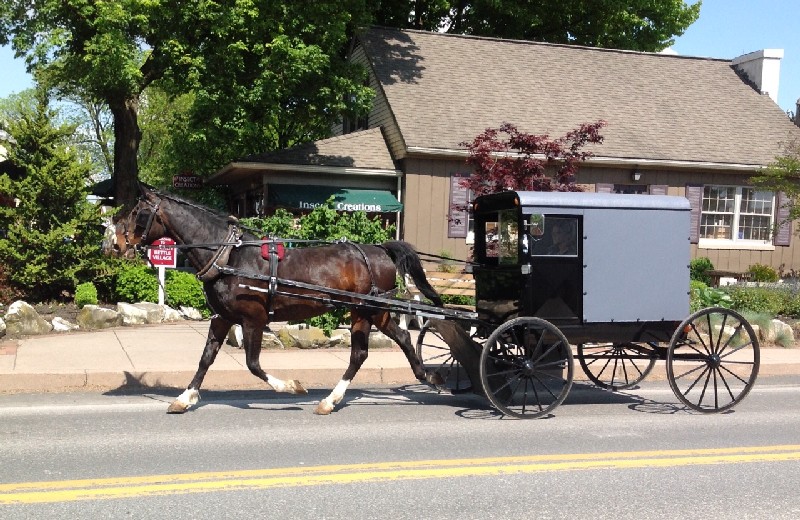 Why did the buggy cross the road....

End of the Road
The pics will tell the last leg of the story...but here's the rest...
Arrived at David's around 615 pm. Barb came over before we went to dinner (Italian, of course). Dave n Vivian's dog Penny (a Lakeland terrier) ran all over their yard with our boy then, unfortunately, became over excited and lost control of herself attacking Remy...poor him... he was flattened on the ground with her on top biting him....what's that saying...once bitten twice shy... it was his first time being beaten up and now he's upset/fearful in the house. David doctored his wounds. We're tucked away in bed and hoping tomorrow will be better for him and Ms Penny ...she's sweet, but a tough old broad (as Bill would say). And my darling papito ...well, there's no butch to that boy...but he is my heart...

On the Jersey side heading toward the Lincoln tunnel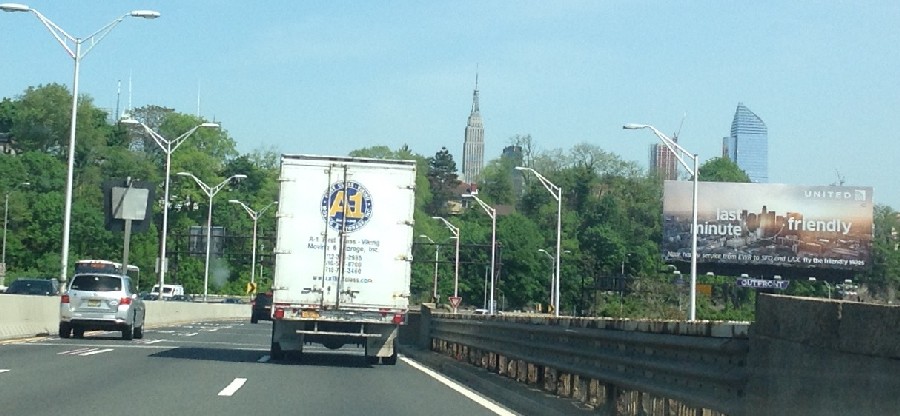 Aha! A sure sign we are getting close



There's the NYC skyline from New Jersey



Traffic headed into the tunnel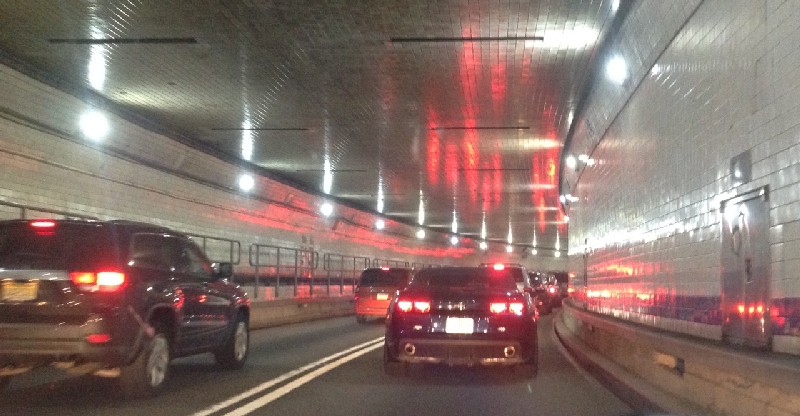 Creepy to think this little thing is under water


Oops...missed my turn looking at the buildings and had to drive from here through the city to get to the queens midtown tunnel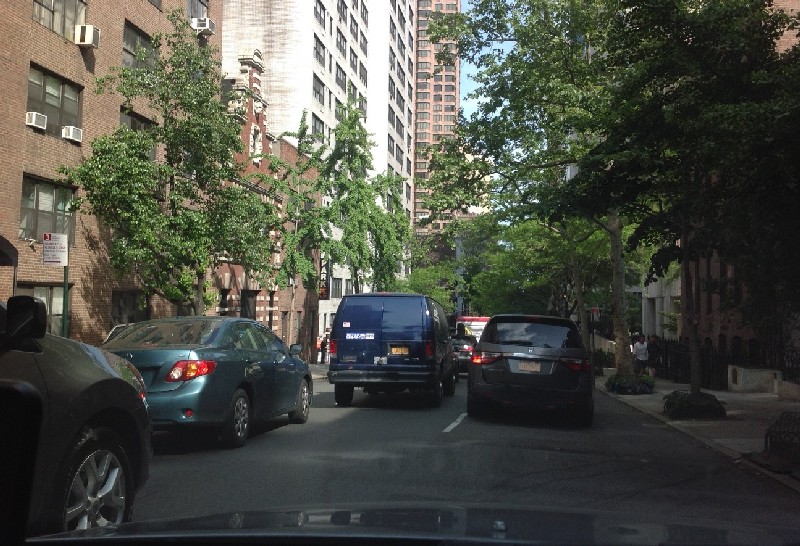 See...some green stuff in manhattan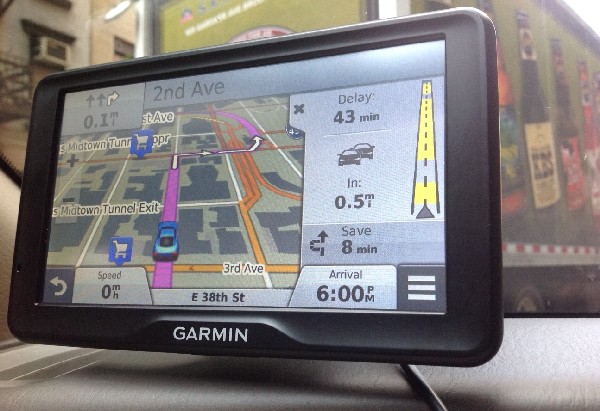 I was supposed to be to David by 4 pm...every few minutes the GPS added more time...


You can see above that it's 4:16 and the previous picture says my ETA is now 6 pm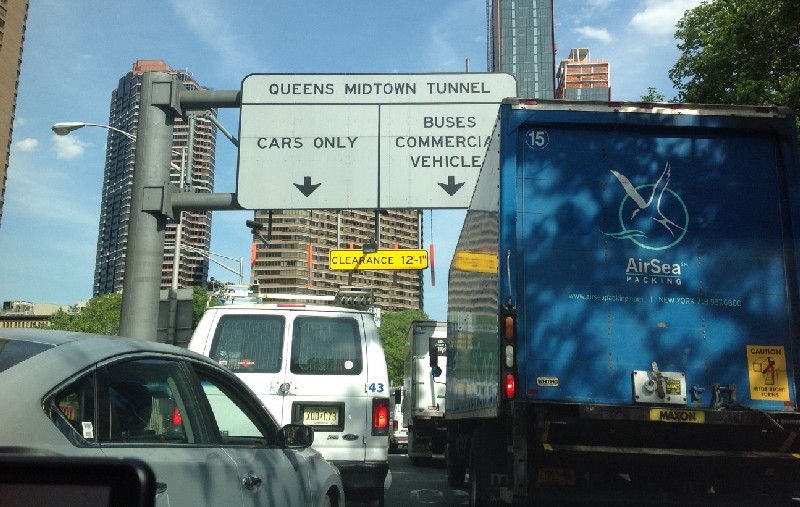 And another tunnel to the Long Island Expressway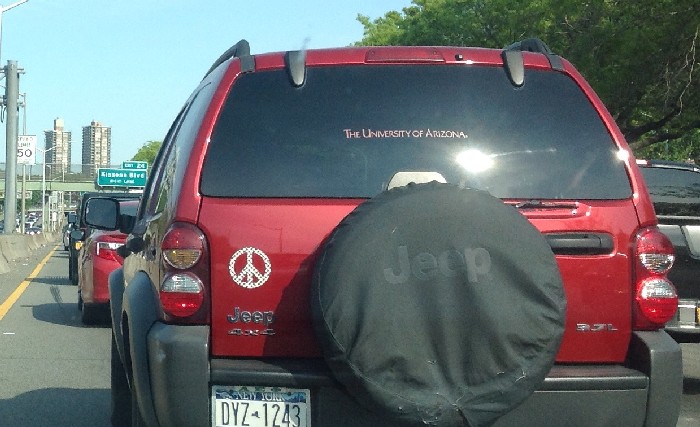 Hey...what are the chances...

Wonderful travel across the country and a safe arrival
Summer in New York

Just what I needed... ....an Italian bakery open till 9 pm... - - zoom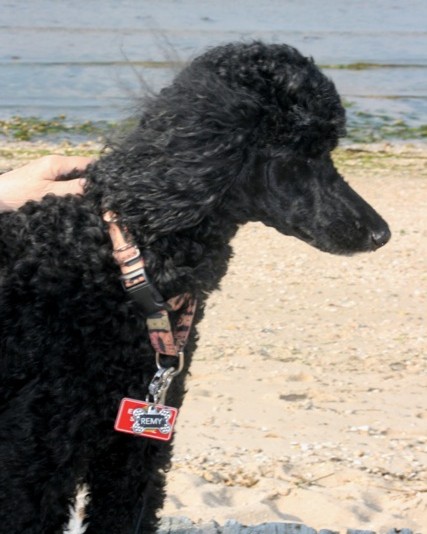 Remy on a beach in Northport


In TIck Central...a yard in New Jersey . . . . . . . . . . . . . . . . . . . . . . . . . . . . . Driving back from Jersey last nite (June 7)

North Shore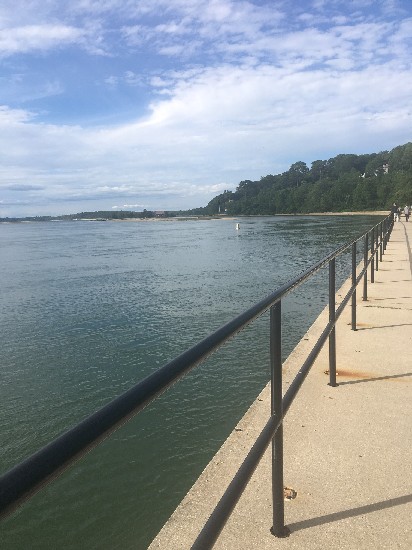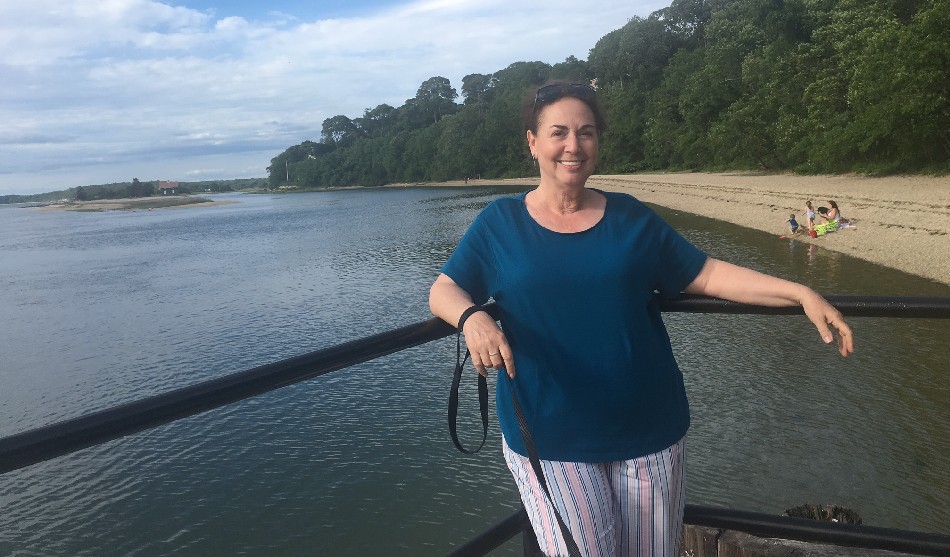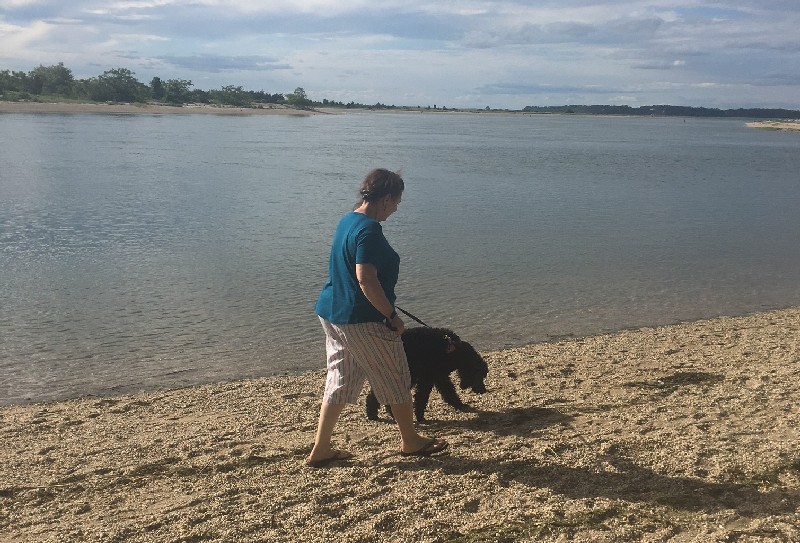 Update

Wine on the deck - - - zoom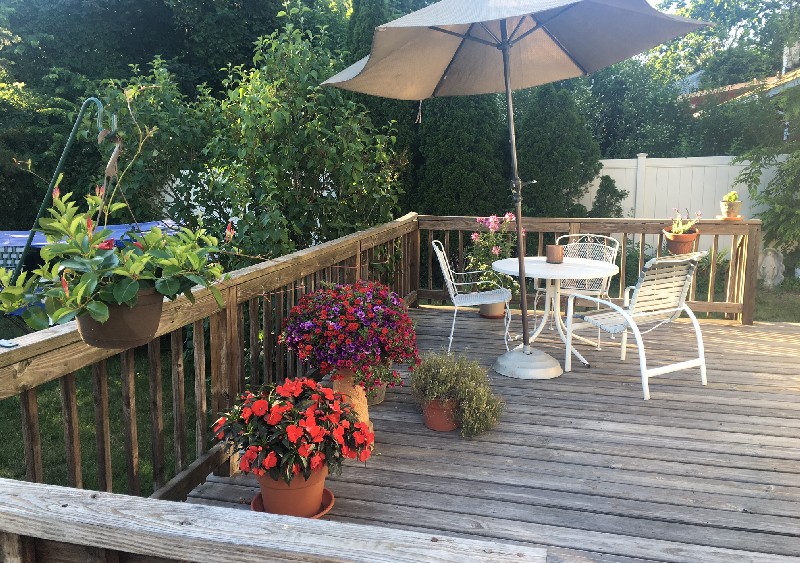 Adding color to my view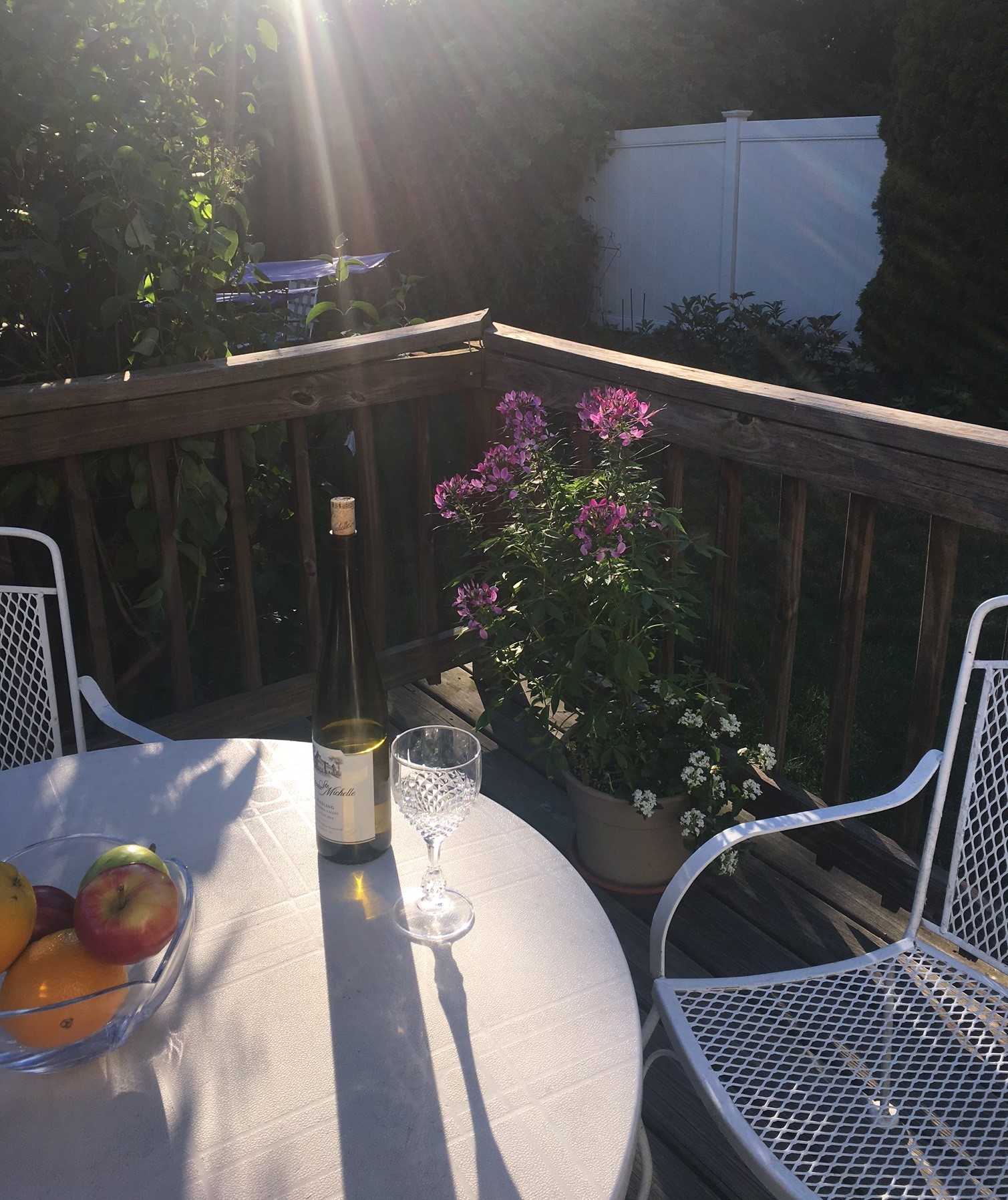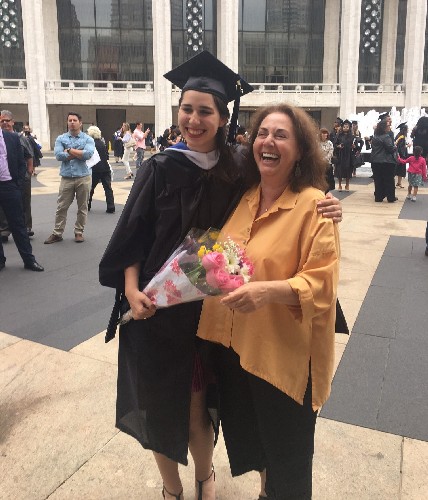 The graduate at Lincoln center - - - zoom


Selfie at a car show with another Delorean owner

Broken Fibula
"Here it is (the story)....arrived on 5/20, stayed at David's for a week, moved over to Barbs and fell down her stairs (wood, slippery and didn't pay attn on the way down)...didn't swell up but hurt like hell and after three weeks finally saw an orthopedist... he said it was too late to do much since I'd been on it, so I will go back in a few more weeks for follow up X-rays...meanwhile. I have a broken fibula...ugh"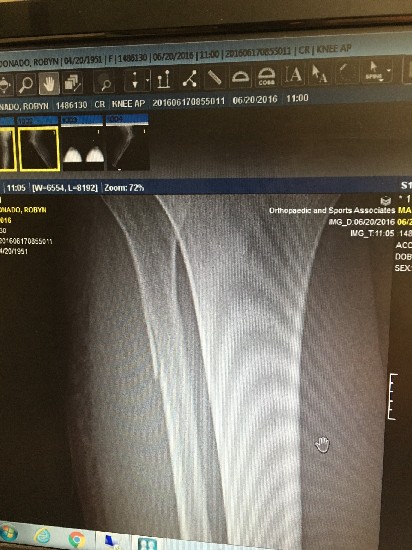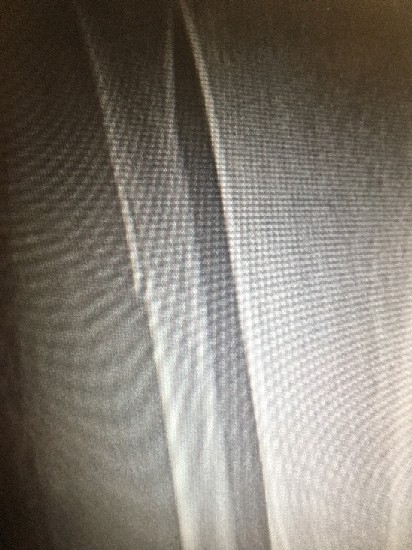 broken fibula - hi res

Missing you all
"Missing you all... have had a few hiccups (like my broken fibula) but am getting back on track and will do better keeping in touch (even if it's just with pictures). Having a good time meeting new people and easing back into this new and single life. I'm Robbie here and not a widow...which has lifted a lot of heaviness from my heart. Have been to my Empress diner twice...had rice pudding and more...delicious and just what I needed. David feeds me endlessly but the scale has gone done...the excitement of being with my family, Barbara, and new people have helped me focus on something other than food for a change...lol (though I do miss Shelly/Jalal's incredible cooking). Once my leg is better I hope to be walking, dancing, playing etc....I hope it's soon, but may have set it back a bit Friday nite kneeling... woke up Saturday morning all "secrucheta" again...getting new X-rays in two weeks...hoping for happy patellas... Be healthy, safe and happy...sending my heart to you all..."


Remy with my other roommate at Barb's... Matt...so grateful he loves the boy
(and wants me out of the house so he can have him for himself)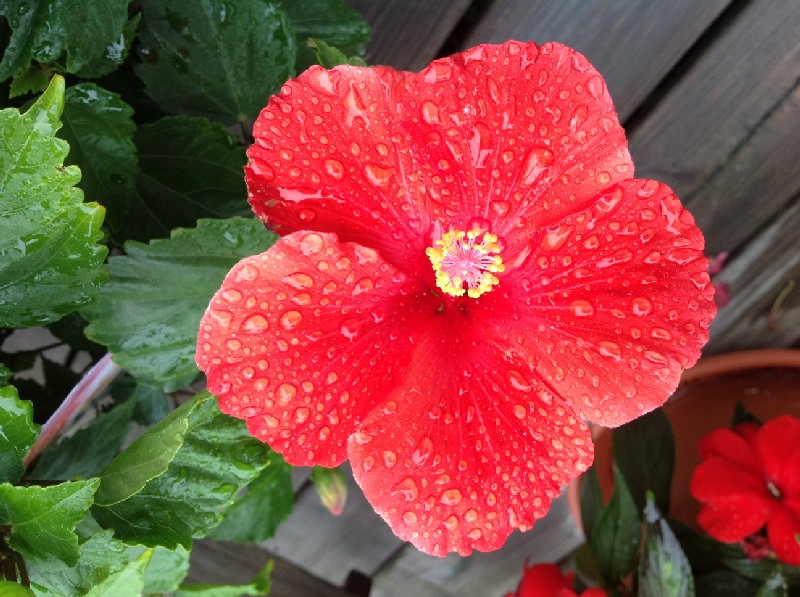 Lightest of drizzles this morning...actually washed my car in it at 630 a.m.
('Cause never in my life have I seen so much bird poo land on one car...)
Sending you this beautiful, dew covered hibiscus flower...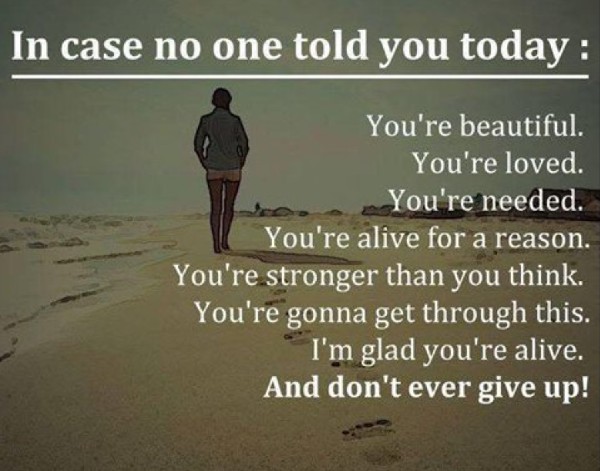 We are all so blessed to have each other...


Can't play on it alone...awaiting the yin to my yang (yang to my yin?)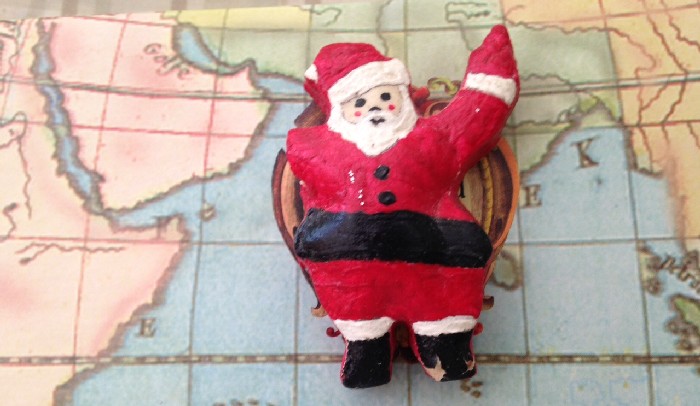 Who remembers the Xmas ornaments I made 40 years ago? Barbara, of course.
Santa lost an arm and some toes...but she kept him! Now he's gone, but not forgotten...
see, doing my job here...tossing her old, extraneous things out...lol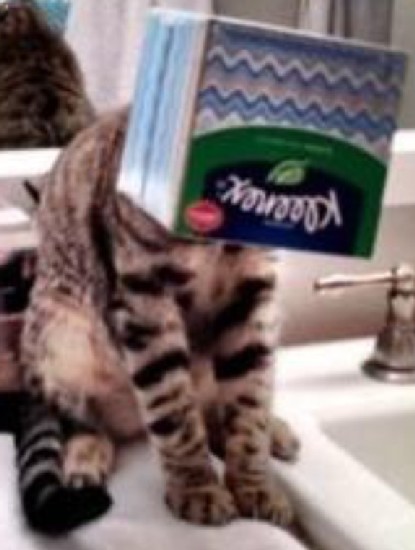 Left above: Me, today...but since Tuesday's are my scheduled "mindful/growth days" I should be out of this box by sunset...
Right above: Somebody loves me...volcano hair and all...

Concert
The outdoor concert and fireworks last night July 12) were excellent.
Ye haw <!number 85 not used>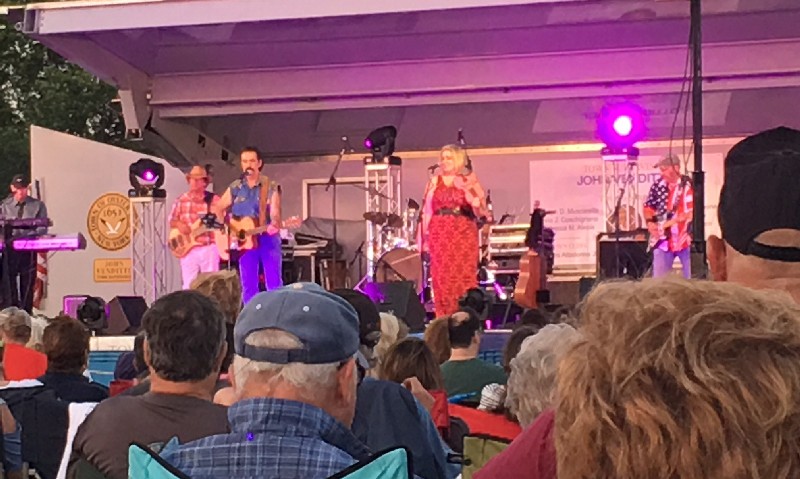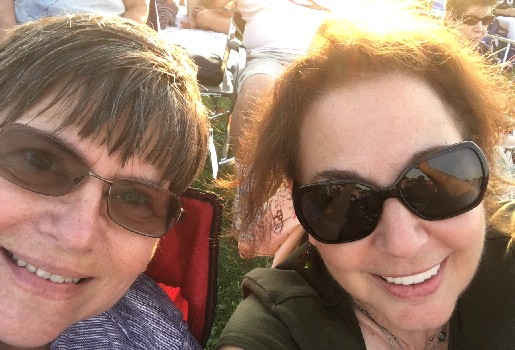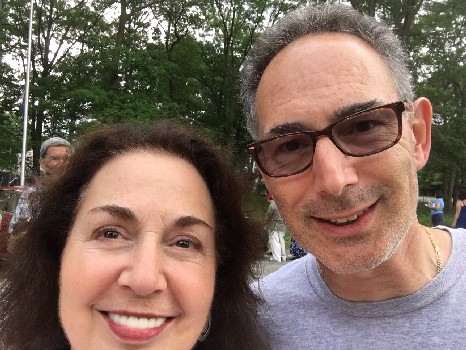 Barbara and Robyn - hi res ............................ Brother n Sister - hi res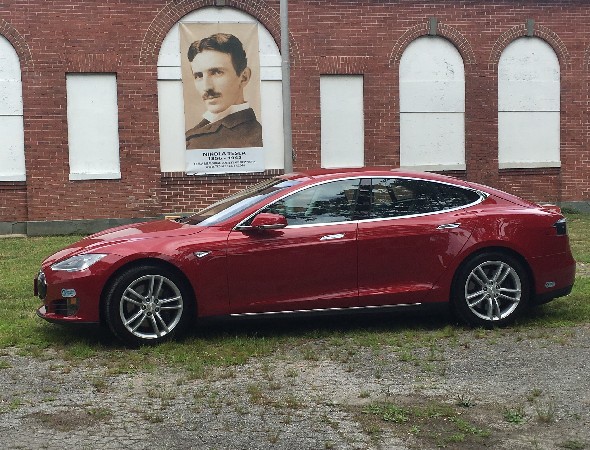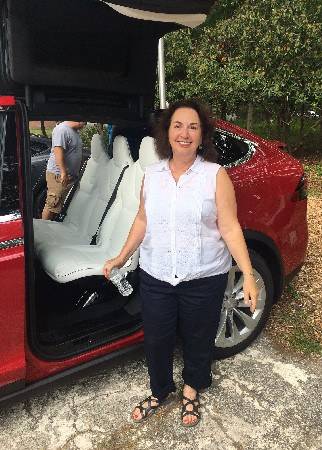 David's tesla with his idol ........................................... Me & a new Tesla X model - hi res

Disco Concert with Barb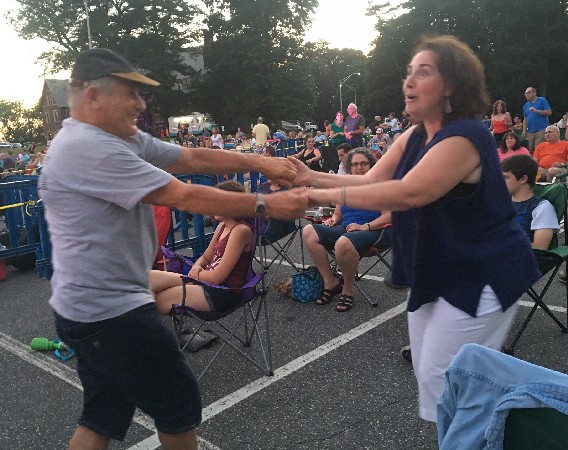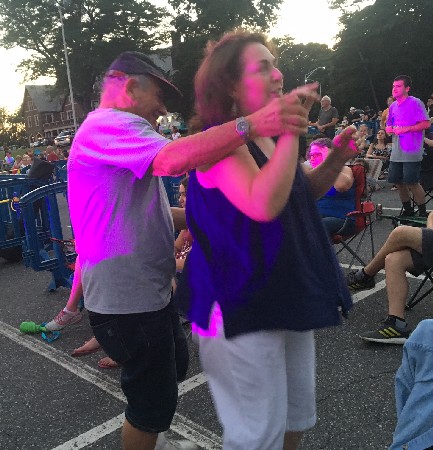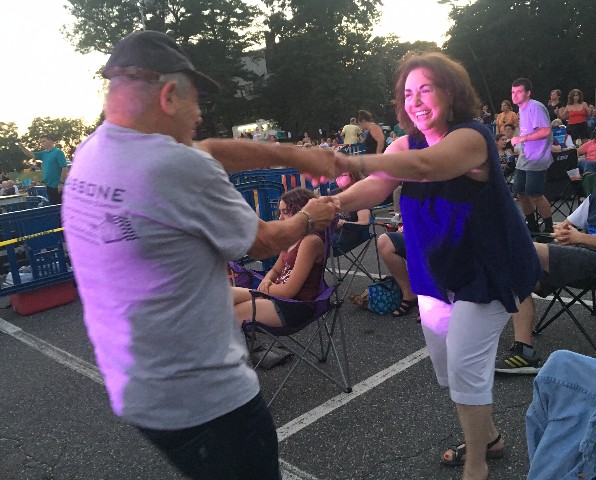 Just me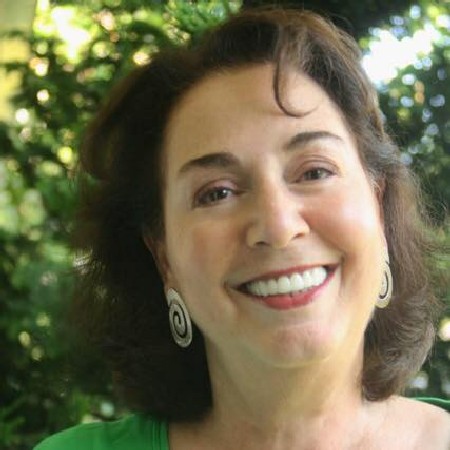 A Year Later

Robyn and Larry at a Poodle Breakfast in October 2017 - full picture