Hunter
Garrett's Friends

Hunter is a white standard poodle who lives with our friend Micki here in Tucson. When Hunter came to his forever home in 2014, Micki also had two other older poodles who passed away in 2015. One was a 102 lb black named Lennie (short for Sir Lenticular) and other was a 95 lb cream solid named Stratus (short for Stratusphere – misspelling on purpose). When Hunter arrived as a puppy, the older dogs did not like him at all until our mountain lion event.
According to Micki, "A Mountain Lion jumped into my backyard, and tried to run off with the 9 week old puppy (Hunter), and then the older dogs charged the mountain lion and got the puppy back! Hunter was screaming…and running…straight into my arms…blood and all. An emergency vet was able to "get him stitched up and fixed. After that when I brought the puppy Hunter home, my older dogs adored him, tried to care for him, and generally loved on him."
Hunter is one of Garrett's friends from our Poodle Breakfasts. The pictures below, taken in 2014 when Hunter was a puppy, were found on Micki's Facebook. Hunter is the one with the blue yarn.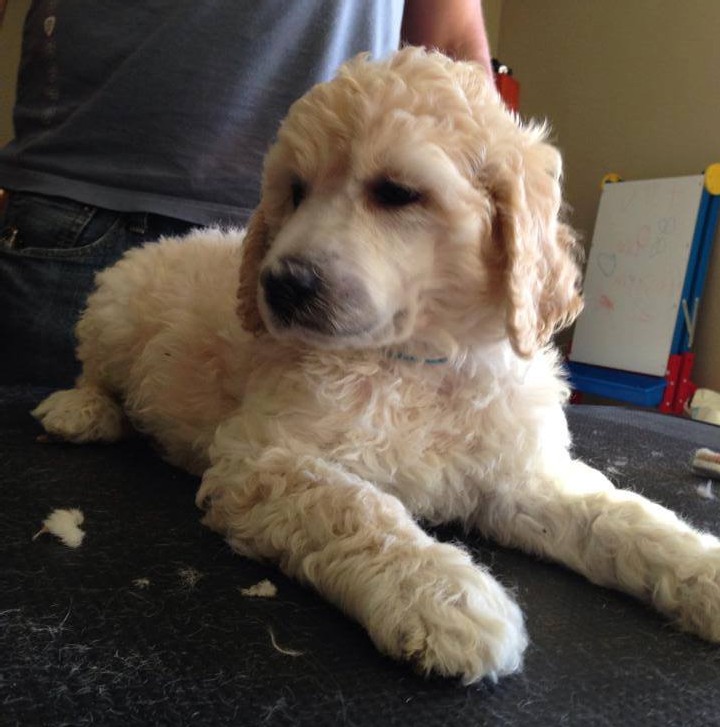 Hunter - 2014 (from Micki's Facebook)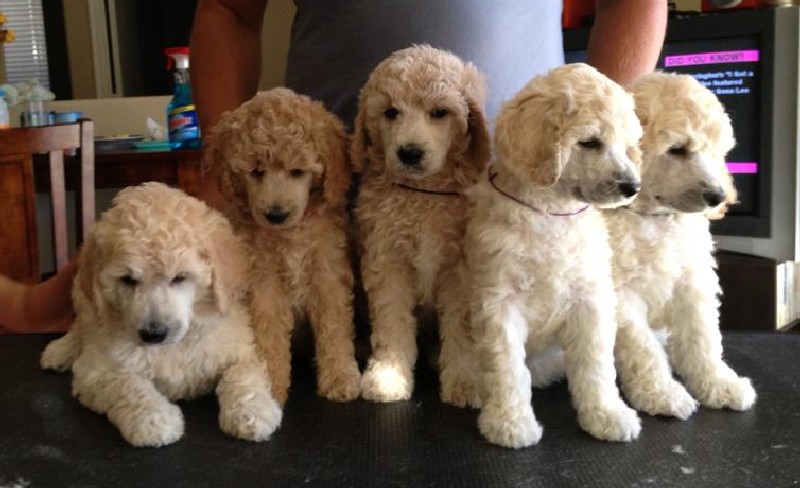 Hunter's litter mates - 2014 (from Micki's Facebook)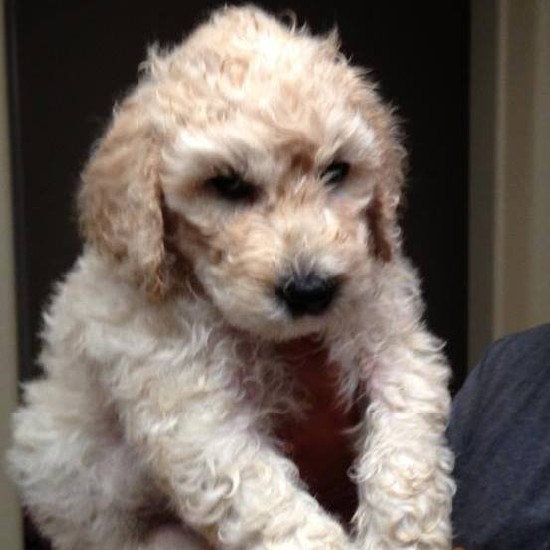 one of Hunter's litter mate - 2014 (from Micki's Facebook)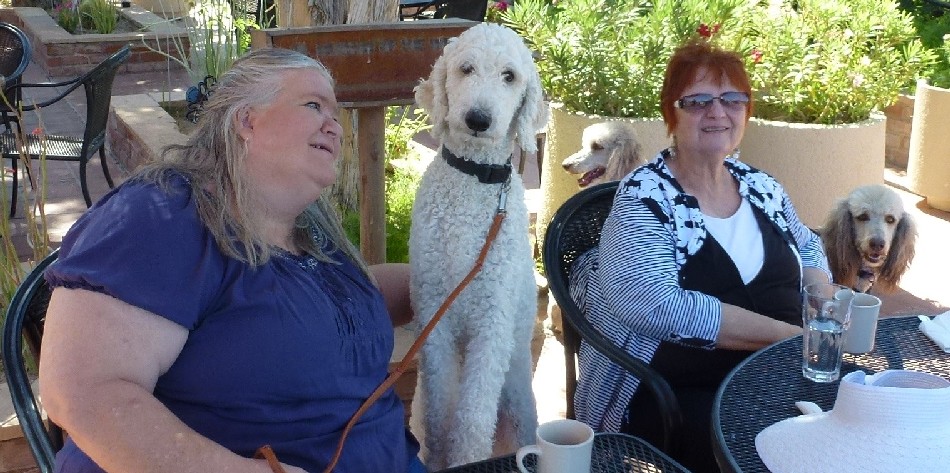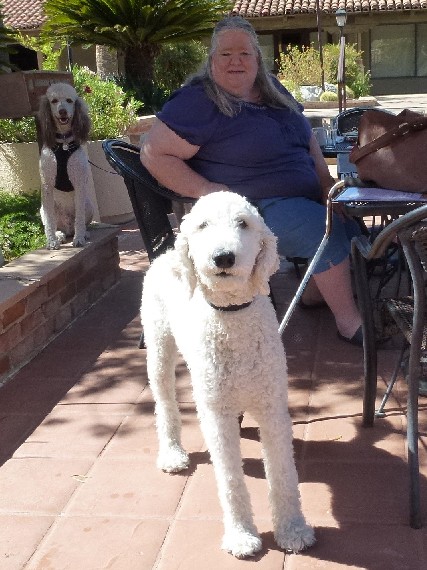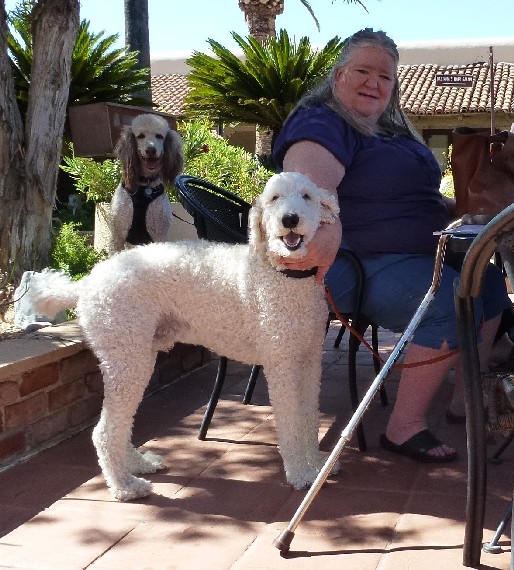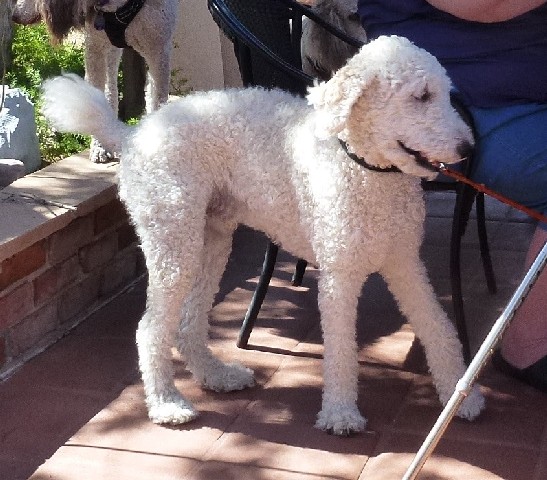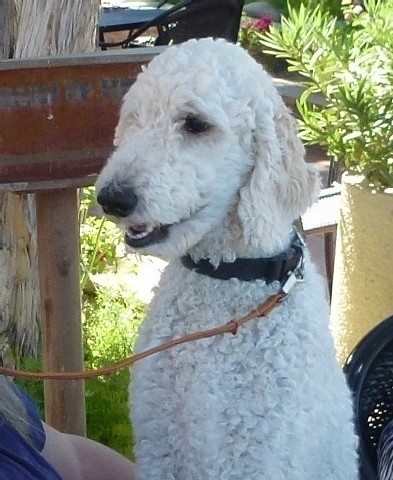 Hunter at the Breakfast with the Poodles on May 19, 2016



| | | |
| --- | --- | --- |
| Created by: Allan@Garon.us | Feedback always welcome! | Page created in April 2016 |