Eveleth Outlet - Eveleth


The Eveleth Outlet store was located in Eveleth. The store was owned by Sylvia and Oscar Kaner.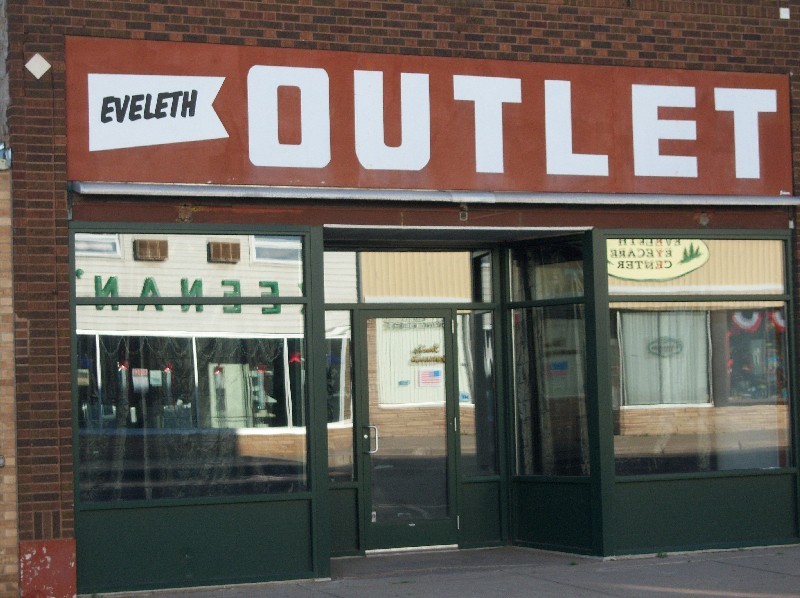 The store front was the same in 2008 as when Oscar closed the store in about 1994.
Photo courtesy of Jack Siegel


Oscar Anthony Kaner (1905-1997) was a son of Neche Pazernov Fin Kaner (1870-1960) and William Charles Kaner (1869-1938). To see their webpage, click here. Oscar was one of ten children as shone in the chart below.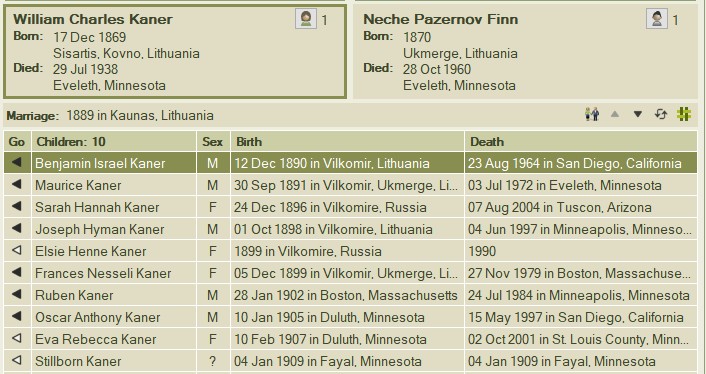 source: Jack's Family Tree Database


Oscar was married in 1939 to Sylvia Coval (1914-1997) and they had two children. Their two-generation descendents list is shown below.


source: Jack's Family Tree Database



| | | |
| --- | --- | --- |
| Created by: Allan@Garon.us | Feedback always welcome! | Page created May 2022 |