Rex Sulkowski (1990-2007)
ButtBook

Rex was a salt and pepper schnauzer with a lot of silver. He was born in 1990 or 1991 and died in 2007. He was adopted by Irene here in Tucson when he was eight years old and lived to be 17.
According to Irene, "Rex was a rascal with a mind of his own. He was somewhat housebroken but he managed to ruin my carpeting. When I took him to Michael Perry park he would find a hole under the fence and get out and run away. We all had to chase him down. I finally got one of those lampshades to wear so he couldn't sneak under the fence. He didn't mind at all. He was a bad boy but I nevertheless loved him very much."
Irene currently lives with another Schnauzer named Tola and a standard poodle named Toby. Another standard poodle named Bijou passed away on October 10, 2010.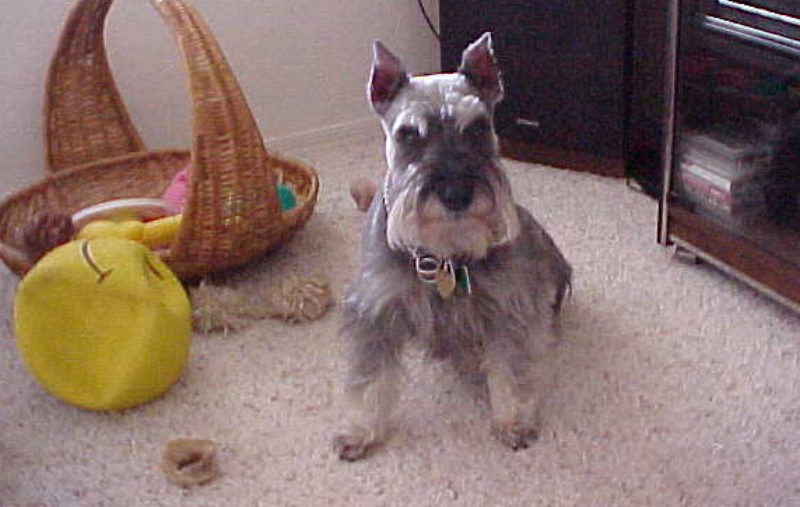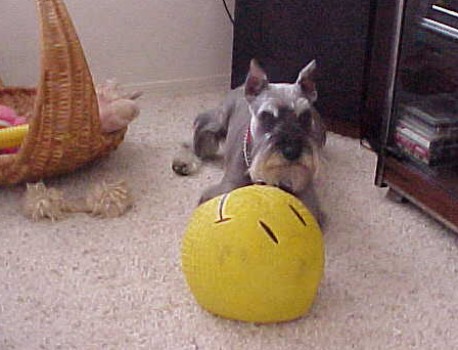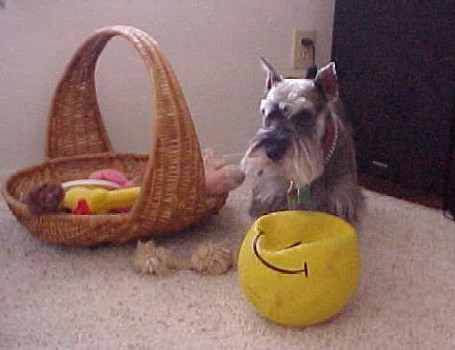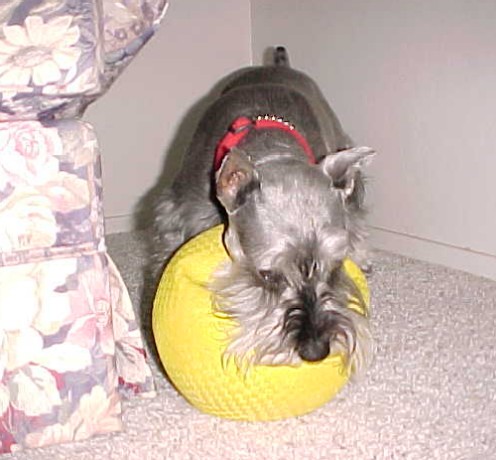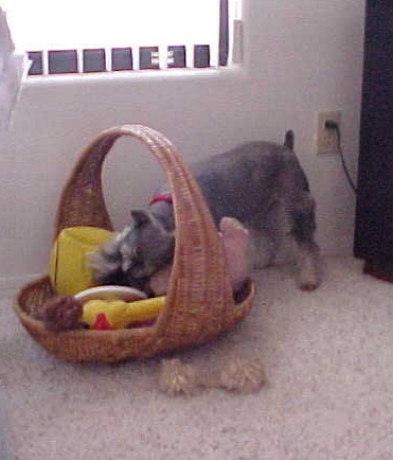 | | | |
| --- | --- | --- |
| Created by: Allan@Garon.us | Feedback always welcome! | Page created in October 2011 |