Breakfast with the Dogs at the Bisbee Breakfast Club
ButtBook

The The Bisbee Breakfast Club on Wilmot became one of our regular breakfast venues in August 2018. The restaurant is located at 410 N. Wilmot in Tucson. It has a fully covered patio on the west side of the building so it is protected from the morning sun. The atmosphere is casual and the staff are dog friendly. Cappy is a regular attendee. Garrett used to be.

The picture below was taken on this patio for a feature article in the Arizona Star entitled Your guide to dog friendly spots in Tucson.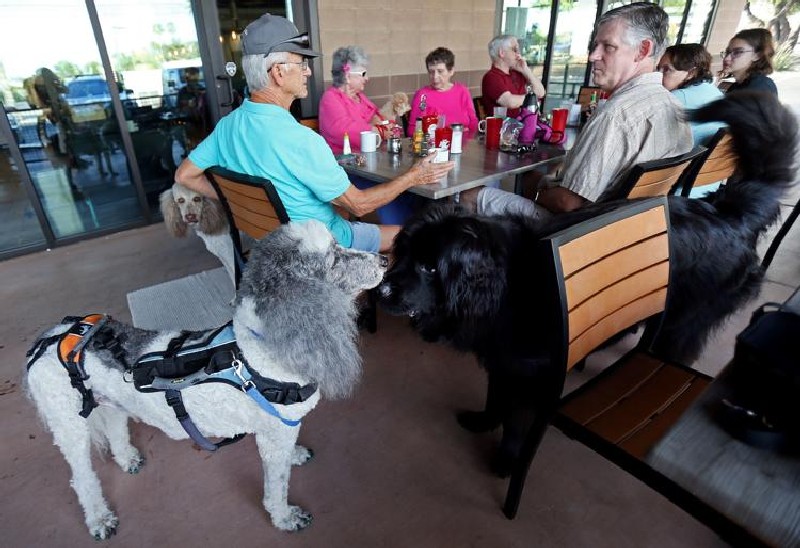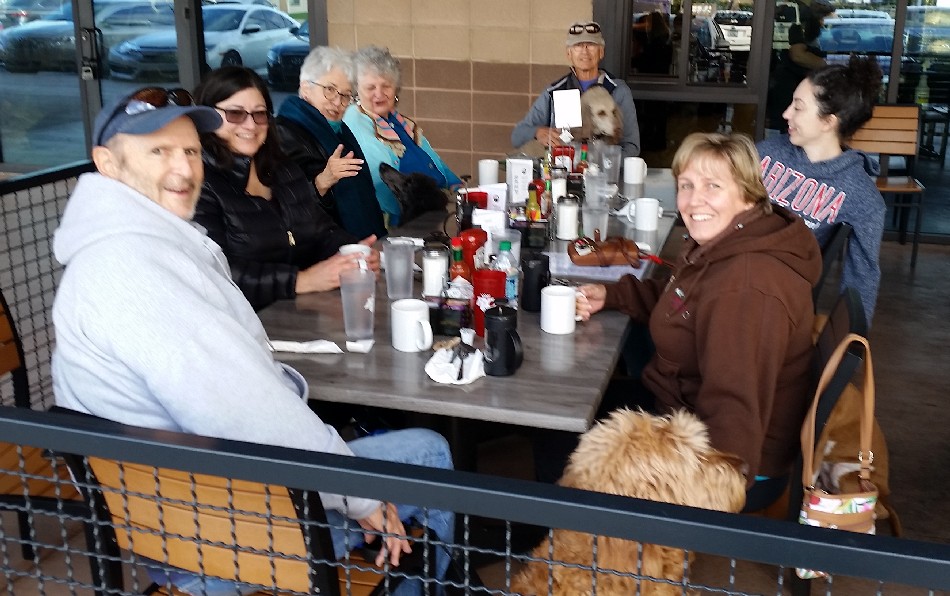 Breakfast with the Dogs (8 people and 4 dogs and later 10 people and 5 dogs) - December 2018 - - hi res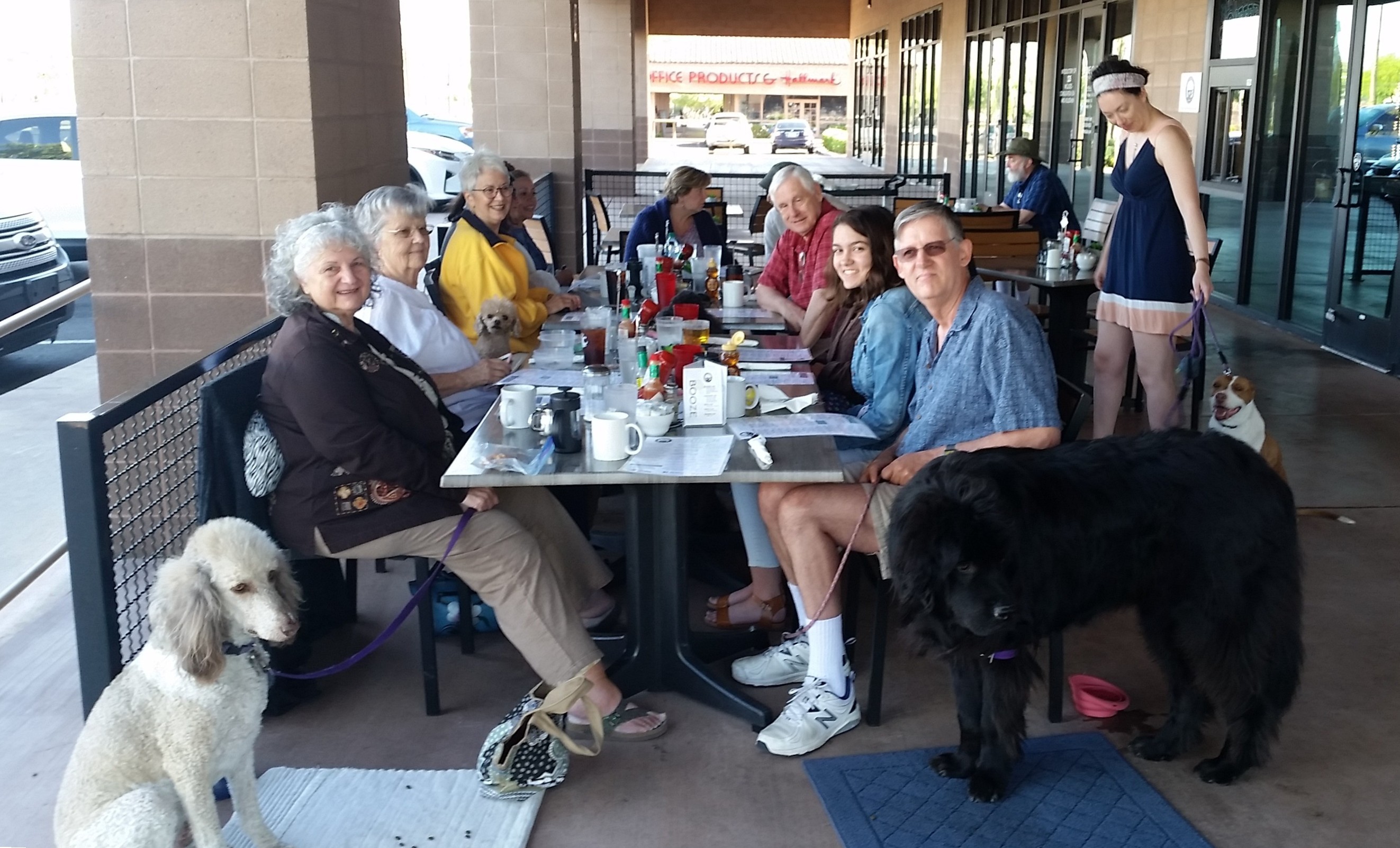 Breakfast with the Dogs (13 people and 7 dogs) - May 2019 - - hi res - - alt view at hi res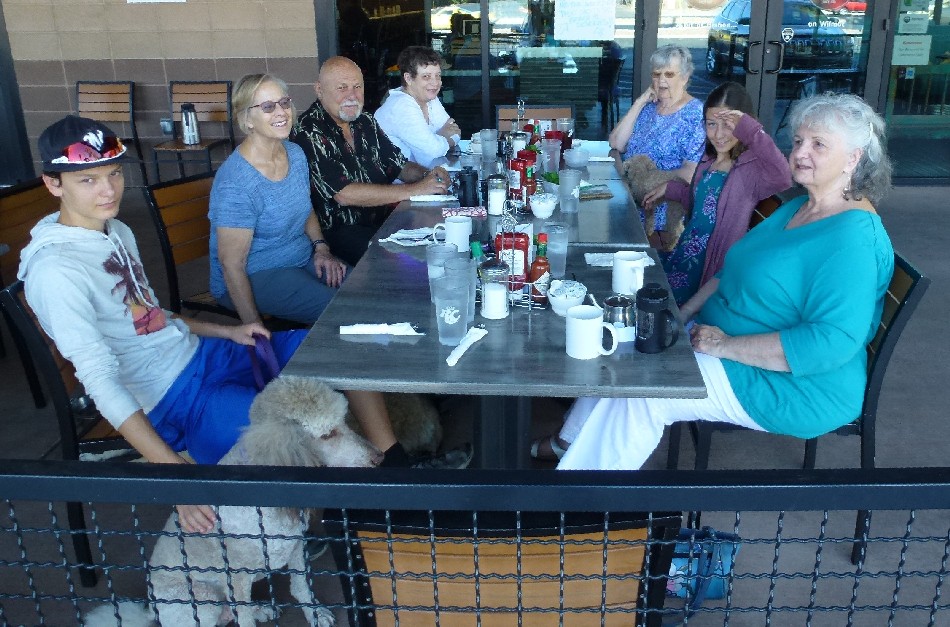 Breakfast with the Dogs - left to right: Cappy, Aaron, Liz, Rick, Judy, Marge, Lucy, Nadia, Nanci - June 22, 2019 - - hi res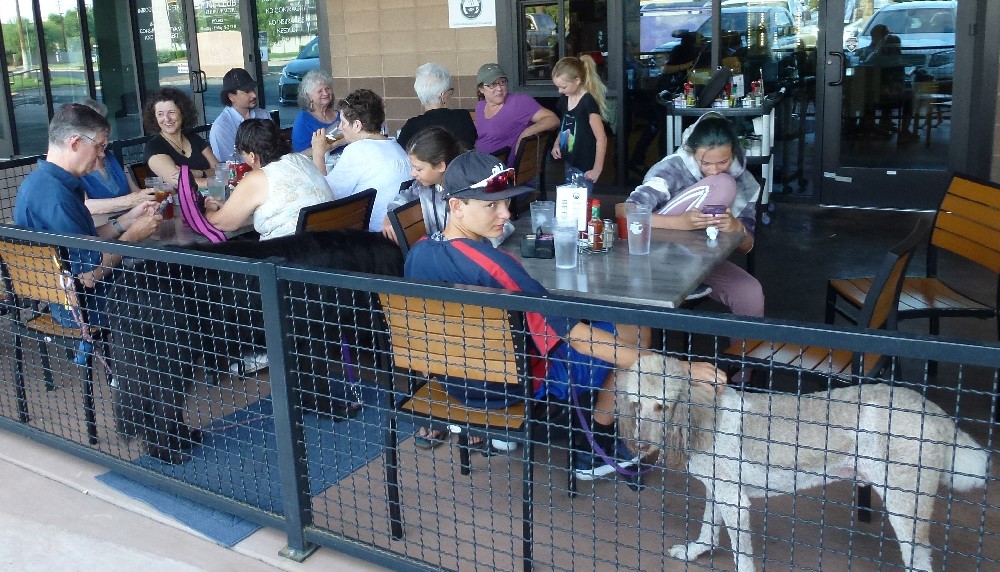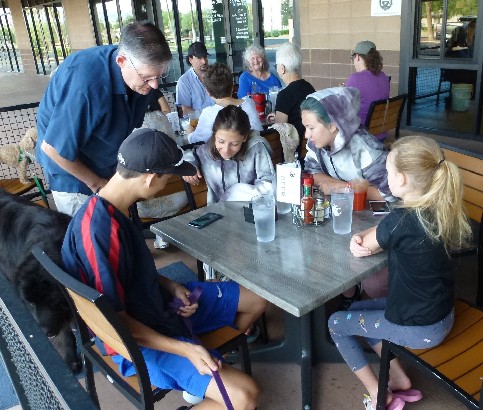 Breakfast with the Dogs - Cheryl, Jeff, Tammi, Aaron, Madison, Nadia and Aubrey were in town and joined up for breakfast - June 22, 2029
top hi res - left hi res - right hi res


_______________________________________________________________________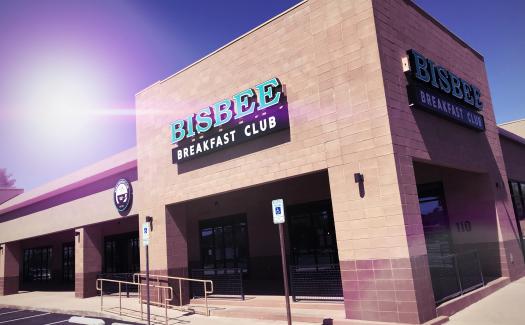 The Bisbee Breakfast Club on Wilmot in Tucson




| | | |
| --- | --- | --- |
| Created by: Allan@Garon.us | Feedback always welcome! | Page created in Sep 2018 |